Miami Writes!
Miami Writes!
Fantastic Free Fridays
Fantastic Free Fridays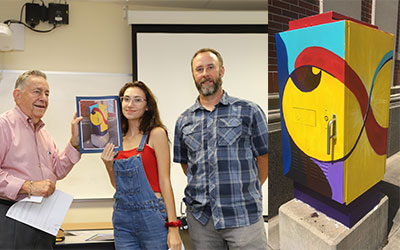 The City of Middletown, the Rotary Club of Middletown, the Middletown Arts Center, and the Miami University Regionals Middletown Campus are collaborating on Perk-Up Middletown, a public art project that aims to create small mural paintings on electrical boxes throughout the city. See the three winners designs.