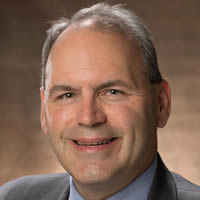 Dr. John Forren
Welcome to the Department of Justice and Community Studies (JCS). The faculty is pleased to offer educational opportunities in criminal justice, forensic science, forensic investigation, and the study of community work, public service, and not-for-profit leadership.
Quality Miami Education
The foundation of learning in all of JCS's programs is the highly respected Global Miami Plan for Liberal Education, Miami University's general education program. The general education program is supplemented with rigorous coursework in the major that builds on the skills and knowledge acquired in the general education program and provides the knowledge, experiences, and practical skills needed in the workplace.
Outside of the Classroom
The JCS faculty values the connection between classroom and outside-of-the-classroom learning. Opportunities to work in the field, to participate in extracurricular activities, to complete co-curricular experiences, and to conduct research are offered and supported in each of our degree programs. Indeed, a field experience is required in both the criminal justice and civic and regional development degrees. Service-learning, cooperative education, and internships are available in all JCS degrees. The Department also encourages participation in co-curricular and extra-curricular activities, such as the student run Criminal Justice Society, Citizenship and Democracy Week, Career Symposium and Criminal Justice Week, a cluster of events that are designed to explore a contemporary justice problem. 
Quality Faculty
JCS courses are taught by highly credentialed, experienced teachers. Most courses are taught by full-time faculty who hold doctorates in their fields. Many have experience in the field, and all are active researchers and authors. Classes not taught by full-time faculty are instructed by experienced and respected professionals, providing students with a contemporary, hands-on learning experience.
Impact and Ethics
Police, probation, corrections, law, forensics, and community leadership careers often bring with them authority over others, the opportunity to help others, and other situations that implicate the public trust. JCS faculty are strongly committed to graduating students who understand how authority is framed in a democracy, who appreciate service to others, and who will uphold the highest ethical standards. Further, the Department values the idea that applying what is learned in the classroom through service and research in the community are themselves both forms of learning and a responsibility.