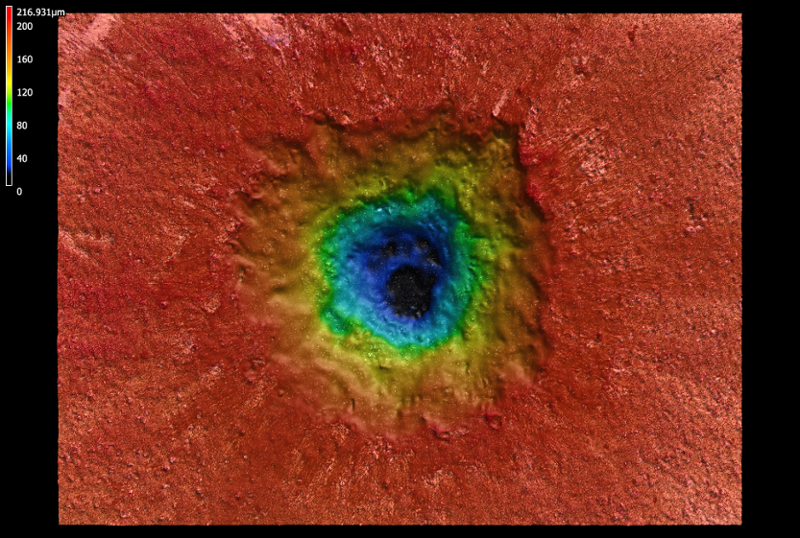 3D profile of a crater created when a semiconductor wafer was subjected to shock compression.
Mithun Bhowmick, Assistant Professor of Physics has been invited to co-chair a session at the 2022 edition of IEEE-RAPID, a highly rated conference that is typically attended by representatives from reputed research organizations including national laboratories, several Air Force, Naval and Army Research Laboratories of the United States, as well as many experts from academia.
Dr. Mithun Bhowmick featured on The Academic Minute.
The Academic Minute is a two-and-a-half minute daily module that features researchers from colleges and universities around the world, keeping listeners abreast of what's new and exciting in the academy. A different professor is featured each day and you'll enjoy updates on groundbreaking research and how it helps us better understand the world around us. Listen to Dr. Bhowmick's segment on The Academic Minute. A transcript of his segment is provided on The Academic Minute's website.