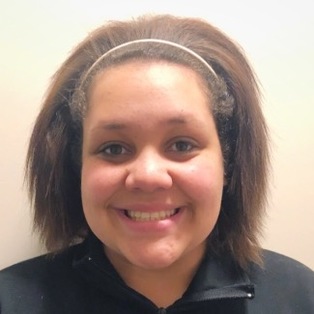 My name is: Haleigh Lamb
My graduating year: 2023
My major is: A double major in English and Criminal Justice
What is your title in the TLC? I am a Student Specialist and Certified Testing Proctor.
What services do you provide for the TLC? I greet all people entering our TLC office on the Hamilton Campus. I answer phone calls and emails. I serve the Faculty, Staff, and Students to the best of my ability. I proctor Placement Tests.
Three facts I would like to share: I enjoy yoga, traveling, and food network.
What student organizations do you participate in: n/a COVID
My goals after college? My goals after college are to earn a J.D. and become a prosecuting attorney.
I would describe myself as:  bubbly, kind, and extroverted
My personal motto is: "If it doesn't matter in 5 minutes, it won't matter in 5 years."
I admire: My mother
If I could meet any famous person, alive or dead, who would it be and why?: I would want to meet associate Justice Ruth Bader Ginsburg of the United States Supreme Court, because of the impact she made when she was alive and continues to make in the Justice System and with woman's rights. 
What is a typical day like?:  Attending school, going to work, and spending time with friends. family and my dogs. Along with the occasional Netflix. 
What is a secret talent of mine?:  Being able to make friends and converse with anyone.