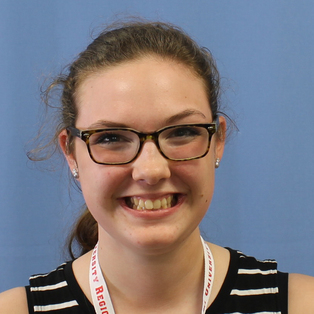 My Name is: Chloe Olberding
My graduating year is: 2021
My major is: Nursing
I tutor: BIO 171,172, 325 CHM 131, MBI 161
Three facts I would like to share: I love to kayak I am a dog mom to a pup named LuLu I am fascinated by all things medical.
My goals after college? To be an amazing nurse in whatever field I go into.
Some of my achievements are: CRLA level 2 tutor Honor Roll Best daughter/sister ever (I have all brothers)
I would describe myself as: Funny, charismatic, compassionate.
My personal motto is: Be safe, make good choices, don't do drugs. Live your best life.
Who do you admire and why? My Dad, he is an amazing role model and keeps me laughing on a regular basis.
What is your typical day like? Wake up, be a caffeinated nursing student, repeat
What is a secret talent of yours? I can chug a pumpkin spice latte faster than the average human.