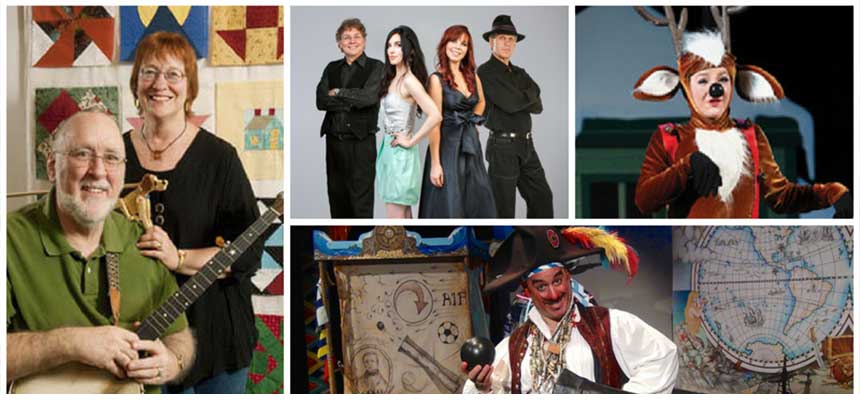 Fantastic Free Fridays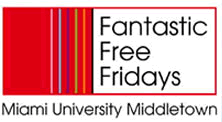 No show
Welcome to the Fantastic Free Fridays program at Miami University Regionals' Middletown campus. This program is intended to provide free opportunities for students in area schools and residents of local communities to enjoy live performances.
Each performance lasts one hour, unless otherwise stated.

Group reservations are on a first-come, first-served basis.

Individual walk-ins are always welcome.

All performances are held in the Dave Finkelman Auditorium at Miami University Middletown.
For more information or group reservations, contact Shawn Fenton: fentonsm@miamioh.edu.
---
Sept. 14 at 10 am: Pirate School: The Science of Pirates!
"Pirate School: The SCIENCE of Pirates!" is an uncommon and engaging matinee assembly for students Grades K-5, promoting curiosity in the sciences by presenting S.T.E.A.M. curricula with a comical, nautical twist! Developed with the Long Island Children's Museum Theater in New York, this rousing show is the creation of 25 year veteran family entertainer David Engel, who's performed on across the USA, Europe and Asia.  The aim of this assembly is to excite with the allure of swashbuckling fun while introducing simple concepts and technologies outlined in the Next Generation Science Standards. Subjects covered will include: Optics, Simple Machines & Engineering, Navigation & Astronomy, Aero & Hydrodynamics and rudimentary physics of how a Cannonball flies.
Grades K-5
If you are interested in a study guide please contact Shawn Fenton at fentonsm@miamioh.edu. 
---
Oct. 19 at 10 am: Lone Raven
Lone Raven performs an eclectic blend of traditional music from the Celtic lands and various areas of the world, as well as their own original compositions. With over 20 instruments on stage, the band soars through everything from fiery Irish Reels to Gypsy Fiddle Tunes to haunting airs. Their instrumentals are fueled by the twin fiddles of Elizabeth Blickenstaff and Kara Markley, while being driven by an explosive rhythm section consisting of Craig Markley and the award-winning guitar playing of Neil Jacobs. In addition, Kara's breathtaking and expressive vocals are featured throughout each performance, with Elizabeth and Craig adding the perfect harmony blend.
Recommended all ages
---
Nov. 9 at 10 am: Russ and Barb Childers: Fiddles and Flatboats: Music and Stories along the Ohio
All aboard the flatboat with Russ Childers and his fiddle! Old tunes and stories with historic river themes show how the Ohio River was a wilderness thoroughfare. It carried the songs and stories of many cultures that traveled its length. The fiddle and banjo provided entertainment to hardworking river residents and also gave rhythmic cadence for work crews. Work out some rhythms with Russ and Barb!
Recommended all ages
---
Dec. 7 at 10 am and 12:30 pm: The Children's Theatre of Cincinnati: Reindeer Games
Join in all our "Reindeer Games" as TCT takes on the holidays – game-show style, featuring Santa's four-hoofed sleigh team as both hosts and contestants. This TCT world premiere, written by Kenneth Jones, has plenty of audience participation, laughs, good cheer and celebration!
Recommended K-4