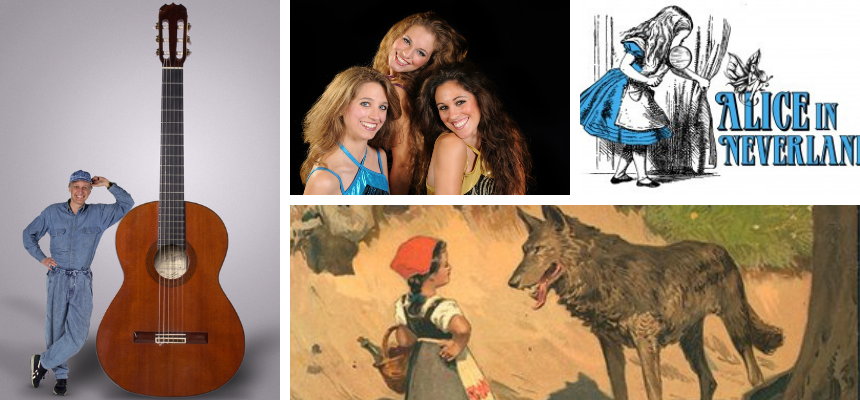 Welcome to the Fantastic Free Fridays program at Miami University Regionals' Middletown campus. This program is intended to provide free opportunities for students in area schools and residents of local communities to enjoy live performances.
Each performance lasts one hour, unless otherwise stated.

Group reservations are on a first-come, first-serve basis.

Individual walk-ins are always welcome.

All performances are held in the Dave Finkelman Auditorium at Miami University Middletown.
For more information or group reservations, contact Shawn Fenton: fentonsm@miamioh.edu.
---
February 8 at 10 am: The Magic of The Reed Sisters
The Reed Sisters, Jessica, Shayna and Mandy, have been performing magic since the young age of 3. They have won numerous awards and traveled all over the world performing their "Sister Act". These three ladies learned magic at a young age from their Grandfather, and master magician, Larry McMechan. Larry has been performing since he was 8 years old when he received a magic kit from his Grandmother. This marks 4 generations of magicians in the McMechan/Reed family! Their energy, charisma, and love of magic makes their show one not to be missed!
Recommended for all ages
---
March 15 at 10 am: ROKCincy: "Little Red Riding Hood" by Cesar Cui
ROKCincy (Roundabout Opera for Kids: Cincinnati) in partnership with Cincinnati Opera is thrilled to announce their tour of César Cui's "Little Red Riding Hood." With English translation by Adam C Wright, this familiar fairy tale comes to life with beautiful music and colorful sets and costumes.
Recommended for Grades K-6
---
April 5 at 10 am: Jim McCutcheon, guitar
Jim McCutcheon has been known as the Guitar Man for decades! He is one of those rare performers who can relate to audiences of any age, or any combination of ages. His concerts feature the family of fretted instruments - guitars, banjo, mandolin, charango, ukulele and others in an interactive program which will have students on their feet as well as up on stage experiencing Jim's love of music.
Recommended for All Ages
---
April 26 at 10 am and 12:30 pm: Know Theatre of Cincinnati "Alice in Neverland"
Part of our Theatre for Young Audiences Tour, This original, two-person, interactive literary adventure will have your students on the edge of their seats and thinking critically as they join Alice, the best detective in Wonderland, who takes the case when Tinkerbell hires her to solve the mystery of Peter Pan's disappearance. Curiouser and curiouser! This mashup of everyone's favorite childhood stories will have your students laughing, cheering, and using critical thinking skills to help Alice decipher clues and crack the case. Will Alice find Peter before he grows up? Will time be restored in Neverland? Will Captain Hook ever be picked for the hockey team? Join us for Alice in Neverland!
Recommended K-5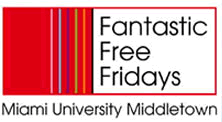 No show