Harry T. Wilks Distinguished Lecture Series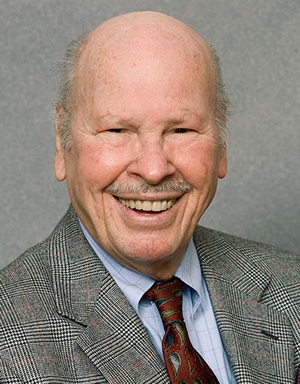 Harry T. Wilks was a prominent Hamilton lawyer, businessman, and philanthropist. Mr. Wilks was a long-time supporter and advocate of education. His generosity resulted in the the Harry T. Wilks Leadership Institute in Oxford, and the Harry T. Wilks Conference Center, Scholarship Program, and Distinguished Lecture Series at Miami Hamilton.
Mr. Wilks graduated from Miami University in 1948, going on to earn his law degree from the University of Cincinnati. In a lifetime full of notable accomplishments, he considered some of his "personal bests" to be:
building his own home, one of the most famous — if not the most famous — underground homes in the country;
establishing Hamilton as the "City of Sculpture," including his fully-realized dream of an outdoor sculpture museum, the internationally known Pyramid Hill;
serving as a longtime, active member of the Board of Directors, Cincinnati Opera;
and finally, being named to Miami University's Board of Trustees in 2008.
In his retirement, Mr. Wilks pursued extensive worldwide travel in addition to his philanthropic ventures. Mr. Wilks passed away on March 11, 2014, his 89th birthday.