Basketball Coaching Staff
William Payne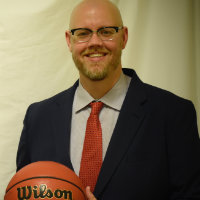 Head Coach 
Coach Payne is entering his first season as the Head Men's Basketball Coach at Miami Hamilton
with excitement and hopes to build on the successes of the previous coaches and staff. "I am
beyond excited and honored to take over a program like Miami Hamilton. With the recent
success that has occurred here, there is a lot of pressure to continue that level of achievement
and I am excited to get working and building on that tradition".

He is a graduate of the University of Cincinnati, Aspen University, and Middle Tennessee State
University. He has earned degrees in Psychology and Human Services. Outside of basketball,
Coach Payne is a Licensed Therapist specializing in Substance Use Disorder treatment.
Coach Payne has over a decade of coaching experience across various levels including AAU, high
school, and college, as both assistant coach and head coach; with his last collegiate position
coming at the University of Cincinnati-Clermont as an Assistant Men's Coach.

For the last two years, Coach Payne has been overseeing a non-profit organization he founded
called The College Basketball Process. The organization works to educate players, families, and
coaches on all aspects of the various levels of college basketball. They also assist in providing
opportunities for young men and women in gaining exposure to college coaches and
institutions, in hopes of them being able to use basketball as a vehicle to obtain an education.

Coach Payne is married to his beautiful wife Allie and they have 5 sons; John (22), Keith (20),
Marcus (15), Morgan (13), and William Jr (5).