Basketball Coaching Staff
Michael Piatt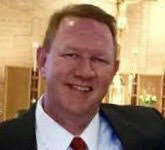 Head Coach 
Coach Piatt enters his thirty-third year of coaching with success as a head coach at the high school and college levels. After playing and graduating from Ohio Wesleyan University, he was hired as an assistant coach at his alma mater. In 1987-88 he helped lead Ohio Wesleyan University to the NCAA Division III National Championship. 

After two seasons at Ohio Wesleyan University, he became the Head Men's Golf Coach/Assistant Men's Basketball Coach at Washington & Lee University in Lexington, Virginia. In 1990, he became the Head Men's Basketball Coach at Ohio State University Lima Campus. In his first head coaching position he led the Barons to the Ohio Regional Campus Conference Championship. 

In the past twenty-nine years, he has been a Head Coach at Lehman Catholic, Miami Valley, and New Knoxville high schools. In 2007 he was named the Southwest District Coach of the Year.  Coach Piatt has been an assistant coach at Chaminade Julienne High School and Tippecanoe High School. 

Coach Piatt has strong connections to high school coaches in Ohio and this will be a great asset in recruiting top student-athletes to Miami University-Hamilton. His teams have a reputation of playing hard, playing together and being difficult to guard on the offensive end of the floor. He is excited to build a championship program at Miami University-Hamilton. 

In 2011, he was inducted to the Ohio Basketball Hall of Fame as a member of the 1988 Ohio Wesleyan University's NCAA National Championship Team. 

Mike and his wife, Sandy, live in Vandalia, Ohio and have three grown children, Austin, Kaylee, and Megan. Coach Piatt can be reached at (937)638-7762 or piattm@miamioh.edu.