Duke Energy Foundation grant supports major Moon Shot for Equity project
Miami Regionals, Cincinnati State Technical and Community College, Gateway Community & Technical College, and Northern Kentucky University are united in this undertaking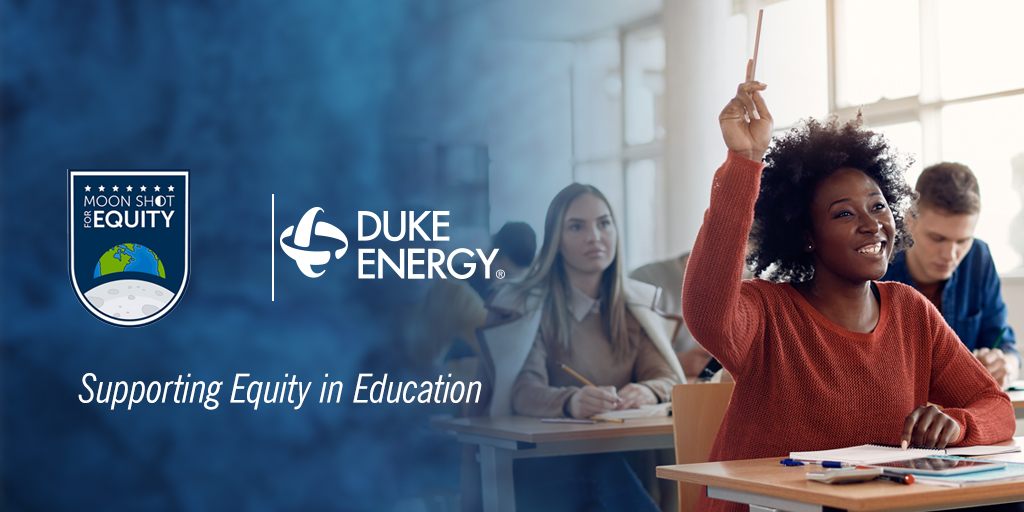 Duke Energy Foundation grant supports major Moon Shot for Equity project
Joining in efforts to increase graduation rates in southwestern Ohio and northern Kentucky, Duke Energy Foundation has awarded a $100,000 in support of Moon Shot for Equity.
The program is a multi-institution, interstate effort centered on providing support and services for underrepresented students who face major challenges in attaining their educational goals. 
Miami Regionals, Cincinnati State Technical and Community College, Gateway Community & Technical College, and Northern Kentucky University are united in this undertaking. The grant will provide direct assistance to each university and key underwriting for the development of an online resources portal.
"Duke Energy is proud to invest in the success of our local students," said Amy Spiller, president of Duke Energy Ohio and Kentucky. "It is critically important to acknowledge equity gaps in higher education and take action to reduce those gaps. By supporting today's students, we are ensuring a vibrant economy for the future."
"We are grateful not only for Duke Energy Foundation's generous support, but also for their inherent leadership to support the regional Moon Shot for Equity program," said Ande Durojaiye, vice president and dean of Miami University Regionals. "With this support, we can ensure degree completion for some of our region's at-risk and underserved community, and accelerate meeting the workforce development needs in the Greater Cincinnati area."
The Duke Energy Foundation provides philanthropic support to meet the needs of communities where Duke Energy customers live and work. The foundation contributes more than $30 million annually in charitable gifts and is funded by Duke Energy shareholder dollars.
The Moon Shot for Equity initiative focuses on four key strategies:
enhancing access to need-based financial aid.
streamlining transfer pathways by ensuring transferability of college credits between institutions.
coordinating between key university offices and services, from financial aid and career advising to student health and counseling, to promote a holistic care model fostering student success, and eliminating and revising registration holds that are unnecessary and burdensome to students.
Moon Shot for Equity progress updates are available online.