Want to build your career while serving the community? Service+ gives you that opportunity
Applications for dozens of opportunities with Service+ are being accepted now for positions with a wide range of nonprofits.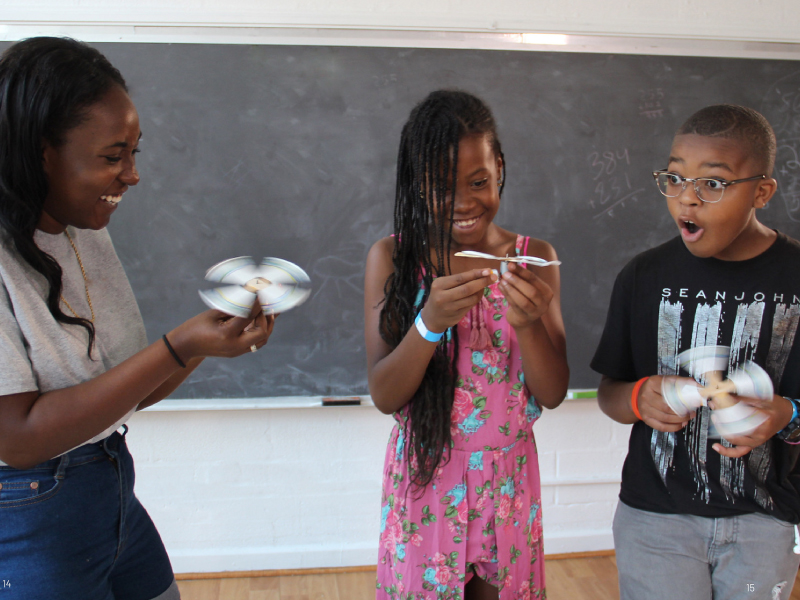 Want to build your career while serving the community? Service+ gives you that opportunity
For a full list of nonprofits looking for Service+ workers, check out the "Where Can I Serve?" section on the Service+ website.
A Q-and-A with a board member for a participating organization 
Miami spoke with Jeanne Feldkamp, a board member of Companions on a Journey (COJ), an organization committed to assisting children, teens, and adults in the grief healing process, to find out more about how Service+ will impact local organizations. COJ is just one of many nonprofits looking for Service+ volunteers. 
Why did your organization decide to participate in this program?
Having previous experience with AmeriCorps programs, I was thrilled to learn that Miami University was launching a program in our area. AmeriCorps volunteers' desire to make a difference in their community ties in directly with our mission of providing grief support. 
What type of service will students be involved with at your host site?
Companions on a Journey (COJ) provides grief support to people of all ages through a variety of programs, and most are provided free of cost. We rely on many volunteers to make this possible. We were drawn to the Service+ program because of its focus on strengthening nonprofits, not just providing direct-service volunteers. We have two important roles we would like to get AmeriCorps Service+ volunteers involved with: 
One AmeriCorps volunteer will work closely with our director of programming to formalize school-based support groups. This individual will attend school support groups and collaborate with staff to plan, promote, and facilitate these events.  
The second position will support our fundraising and help develop relationships with donors, volunteers, businesses, and organizations. A student who is interested in creative marketing, event planning, and nonprofit operations would be perfect to fit this role.
What will students gain from working at your organization?
No matter what career someone is interested in pursuing, learning about grief support will provide knowledge and tools for the future. Anyone who is passionate about working with school-aged children will gain valuable experience by witnessing the services provided for grieving youth. In addition, students looking to gain experience with nonprofit operations will have the chance to utilize several tech-based platforms, including SalesForce, Asana, Microsoft Teams, and Canva. Both roles will include first-hand opportunities and experiences that will help build a resume and strengthen an individual's professional skills.