Kaitlin McCoy Announced as Student Speaker for CPSAS Recognition Ceremony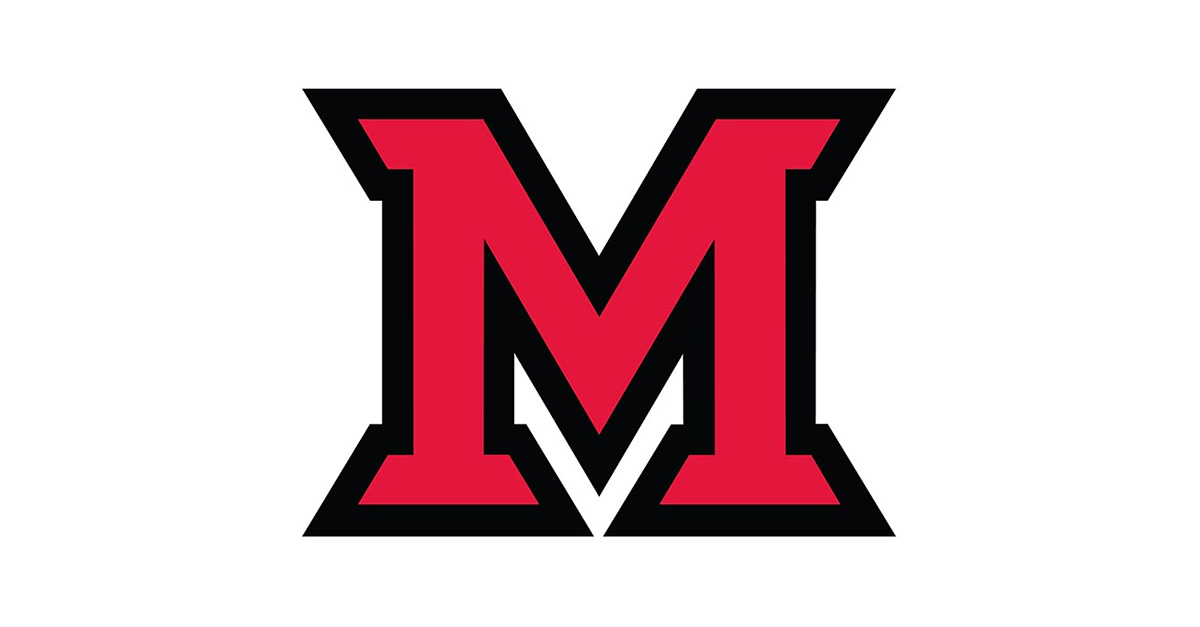 May 09, 2015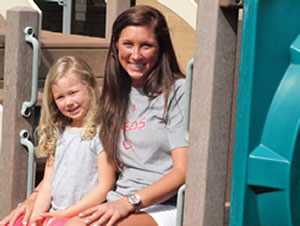 Like many Regional Campus students, it's been a long, hard road for Kaitlin McCoy in her pursuit of a college degree.
She will share her experience as the student speaker for the CPSAS Divisional Recognition Ceremony at Miami Hamilton on May 17.
A 2005 graduate of Badin High School, the Hamilton resident went to Ohio University right out of college as a special education major, but after two and a half years transferred to Miami University so she could work and be closer to home.
Then family issues got in the way. After the birth of her daughter Khloe, now almost five years old, she took another two and a half years off to be a mother before enrolling on the Hamilton Campus to study Health Information Technology.
"I didn't know anything about computers when I started," she said. "So it was a little intimidating. I never thought I'd be where I am today."
She worked as a bartender at night, working until 3 a.m., then get up in the morning to be at her job in Middletown at the Center for Teaching and Learning as a student associate, helping set up special events and setting up correspondence. Most of the events concerned how to make teaching and learning more effective for students, how to approach veterans or international students.
She would sometimes take Khloe to her night classes with a bowl of popcorn and a movie to watch on her computer. The professors were very understanding, she said, and even seemed to enjoy having her there to liven up the class a little bit.
"I got the sense of being part of a family here," she said.
"I was jam-packed. I felt guilty for not having time with my daughter, but it's worth it in the end."
Between her jobs, her classes, and the rigors of single motherhood, Kaitlin didn't have much time to get involved in many campus activities, but was accepted into the National Society of Leadership and Success and earned a scholarship for the Computer and Information Technology Department.
Her hard work and leadership did not go unnoticed, and the professors she worked with at the Center for Learning and Teaching recommended her to be the student speaker for the graduation ceremony.
"I've never been a public speaker before, but I never thought I'd ever get through with college, either," she said. "But I am extremely honored."
Kaitlin said that she doesn't really like to talk about herself, so her speech will more about the people who surrounded her and helped her become successful in college--her family, her friends, her Miami University professors.
"We are a diverse group here at the Regionals, and I think that's important for people to know," she said.
I didn't think I'd be able to make the Dean's List, balancing two jobs and a kid, but as long as you put your mind to it, you can do it.
"People say that the sky's the limit, and I didn't believe that for the longest time, but now I know it's true."
She plans to stay involved in the Miami Regionals community and encourage others.
The CPSAS recognition ceremony is in addition to Miami's full university wide commencement ceremony beginning at 1:30 p.m. Saturday, May 16, at Yager Stadium. Details and instructions for commencement are at miamioh.edu/commencement.
Information for graduates and their families regarding the CPSAS recognition ceremony is available at regionals.miamioh.edu/cpsas-recognition-ceremony/
#CPSAS15