Miami's Engineering Tech Degree Offered Across the State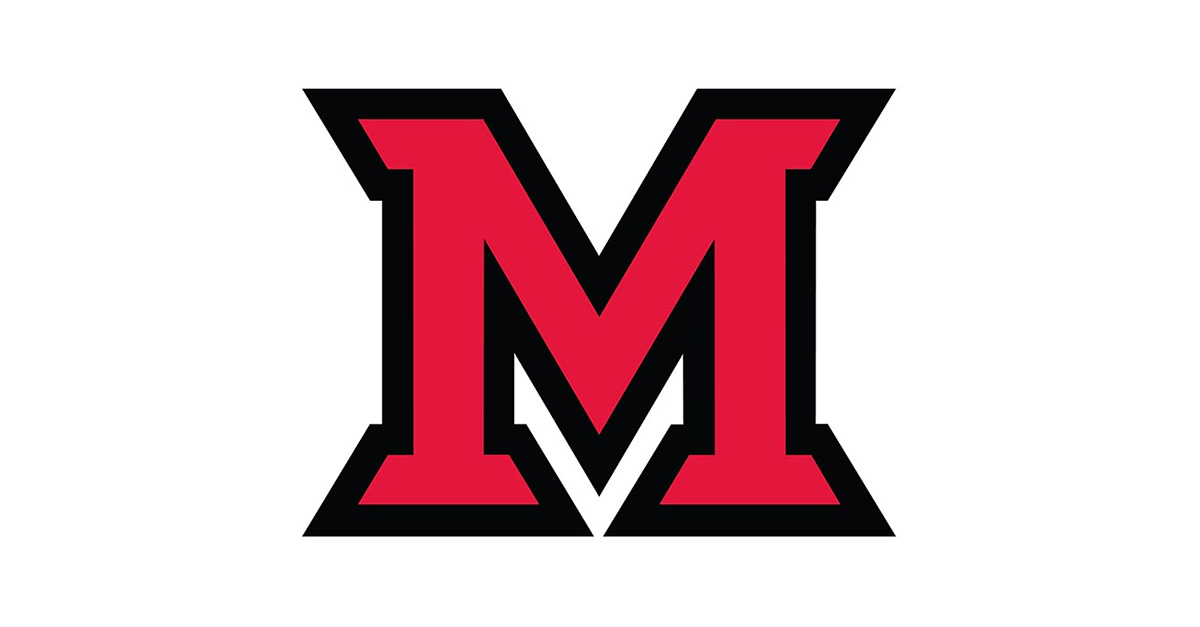 Nov 18, 2015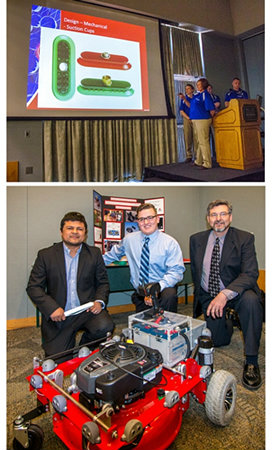 In 1995, Miami's Board of Trustees approved a new degree option for Engineering Technology: baccalaureate completion. Combining associate degree courses taken at Miami or other institutions with advanced courses, students would be able to earn their bachelor's degree in a field very much in demand in business and manufacturing.
Today, twenty years later, that program now serves students at 13 locations across the state through a combination of onsite and distance learning courses.
The program and its graduates have been successful. Ayo Abatan, chair of the Engineering Technology department, points out that "all 156 graduates from our program in the last three years have been placed in a full-time job within three months."
Erickmarie Burke, program coordinator, noted that "a lot of Ohioans in rural and semi-rural areas do not have access to four-year colleges and cannot leave their place."
But those Ohioans are often in locations where many industries locate large manufacturing facilities that need technical engineers. And while there are many community colleges offering associate degrees in those rural areas, stepping up to a bachelor's degree poses a different challenge.
Beginning in fall 1995 Miami's Regional Campuses met that challenge, starting at the Hamilton and Middletown campuses, and working on building statewide partnerships, which began with Columbus State in January 1997. North Central State in Mansfield followed, and was soon joined by Rhodes State (Lima), Shawnee State (Portsmouth), and Washington State (Marietta).
"The program has worked well for students and local employers, particularly where no local options are available or where other institutions have discontinued their bachelor's degree in engineering technology," said Rob Speckert, retired chair of the department who launched things back in 1995.
Over the years Abatan, Speckert, Burke, and their colleagues worked to expand the partnerships so that today they now total 13 schools. In addition to the original five these include: Edison State (Piqua), Northwest State Community College (Archbold), Southern State Community College (Hillsboro), Terra Community College (Fremont), Zane State College (Zanesville), and Cincinnati State.
Students with associate's degrees take eight "bridge courses" between the associate level classes and bachelor degree classes, and apply to Miami to start enrolling in their distance learning classes.
Distance learning is different than online learning. Students in this program must attend classes regularly in a designated "Miami Room" at their local institution with an interactive video setup.
"They are in a classroom where they see the professor on a screen and the professor can see and hear them," Burke explained, "but the instructor is in Hamilton or Middletown, and they may be in Columbus, or Marietta, or 11 other places across the state. They participate in traditional classroom and laboratory work, and the professor interacts via video to help them with their lab."
Miami has a coordinator at each site so students always have a contact at each location that is well-versed in the program. The only time the student needs to come to one of the Regional Campuses is for the senior project design presentation and judging.
Burke, who often travels to the satellite locations, notes that "manufacturers in the region want engineers with engineering technology degree. We recently had a student graduate and get a job over an MIT graduate."
For more information on the Engineering Technology degree programs, including the baccalaureate completion/distance learning program, visit miamioh.edu/regionals/academics or call 513.785.1804.