Miami University Regionals' first master's degree built from community and professional need.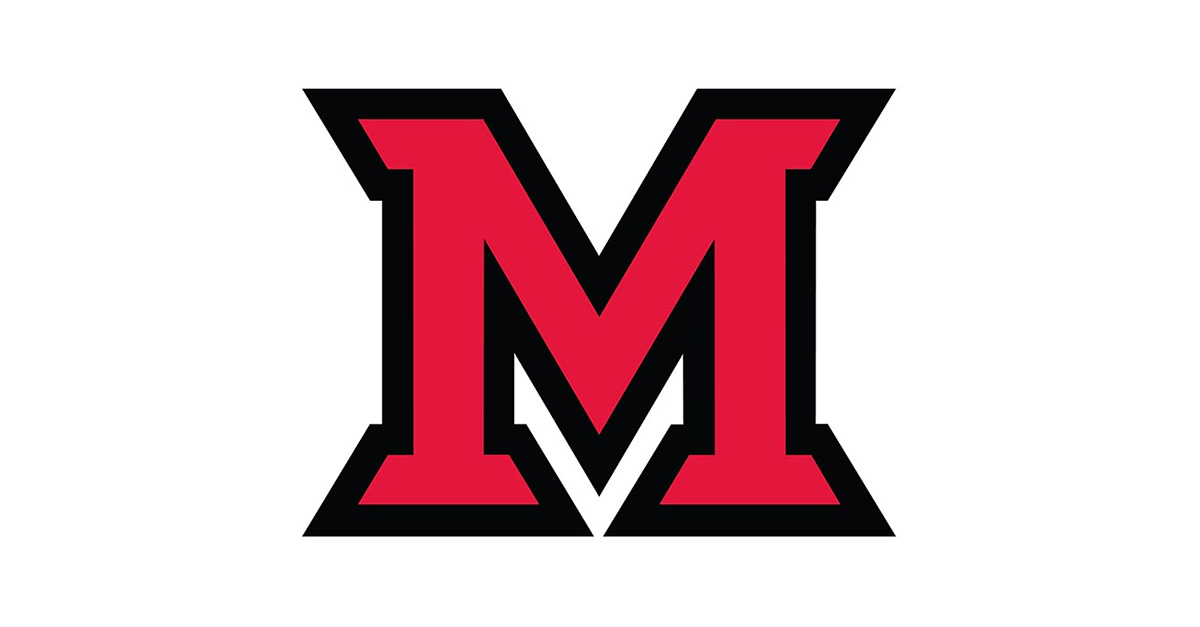 Feb 01, 2016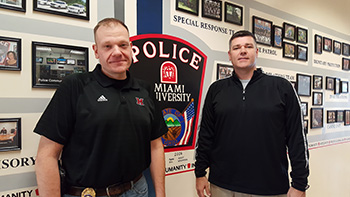 In the office of Capt. Stephen Van Winkle, Miami University Police, there is a large wall, bare but for the obligatory coat of flat white latex paint. Nearby, there is a stack of framed certificates and diplomas waiting to be hung, including one from the F.B.I. Academy.
Capt. Van Winkle said that he is waiting for one more before he hangs them all, a very important one to serve as a centerpiece for all the rest: His Master's degree in Criminal Justice.
He is now on his way to earning that diploma as he and fellow officer Lt. Jim Bechtolt have become the first to enroll in the Masters of Criminal Justice at the Miami University Regionals.
What's more, Van Winkle and Bechtolt are making history by being the very first graduate students in a Miami Regionals program.
"There are a lot of Masters degrees in Criminal Justice, but we had found there was a gap in the market," said Daniel E. Hall, chair of the Department of Justice and Community Studies, "providing an on-line degree intended for people who are in the field seeking promotion or career advancement."
So the degree was designed to be completed completely online. There are two concentrations available, administration and crime analysis, with both theory and practice components enlisting the aid of other Regional Campus departments. While it is too soon to tell as this is the first semester of the program, Hall predicts that the crime analysis concentration will eventually become popular as there are few universities offering Masters degrees in that area.
"We teamed up with the Department of Geography, which offers geographic information system classes," Hall said. "They have designed a GIS in criminal justice. Our Statistics Department is going to offer predictive analytics."
The Miami University Regionals program is also unique because most graduate masters degrees typically end with a comprehensive exam or a thesis.
"We have a required project as a culminating experience for every student to bring together everything they learned," he said. "Because they are in the field, they can identify a real problem where they are working or in their community, and then in the end come up with a solution or recommendation."
It could be about anything, Hall said, from shift scheduling to race relations, how to better train officers in making stops.
The program should also prove to be attractive to professionals in areas other than policing.
"It could be anything in a justice-related area," Hall said. "It could be corrections, probations, parole, out of the courts, but I guess that 50 to 75 percent will be policing."
At current staffing, Hall said the master's program can accommodate about 20 students without jeopardizing the undergraduate program, which has grown tremendously in recent years, with the blessing of the Dean's office to grow to 40.
"We were two faculty five years ago and we're eight full-time now," he said. "Plus, we have a really good cadre of part-time faculty, including former instructor Judge Keith Spaeth and current instructor John McCandless, the chief of Miami University Police Department. Other master's degree programs are taught by graduate assistants, but all of our courses will be faculty."
Both Van Winkle and Bechtolt are taking the administrative concentration, and both said the convenience of being able to take all of their classes online was a distinct advantage to selecting the Regional Campus program over others.
"Until recently there weren't many online courses available," Van Winkle said. "I did look at other institutions with fully-online programs, but once this program was developed here, I knew there was no way I was not going to enroll.
"As working professionals, this isn't just a Monday through Friday office job," he said. "We get calls at two or three o'clock in the morning, so it's such a convenience to work at our own pace."
Van Winkle said that a Master's degree will help him be a more well-rounded administrator, more in tune to what is going on in the outside world, more receptive to different ideas and viewpoints, more responsible to the citizenry.
"I set a goal when I was hired in here that I didn't want to stay stagnant," Bechtolt said. "You see a lot of officers who get content with what they're doing, and that allows them to get jaded. I just want to keep excelling at different levels.
"To be good leaders, we have to be up-to-date at what's going on so we can educate the young officers coming in," he said.
Although it's a new program and they're just beginning the work, both Van Winkle and Bechtolt said they are recommending it to their fellow officers.
"It would definitely be a lot harder to do if you had to be in a bricks-and-mortar classroom," Bechtolt said. "I don't know that I would be able to do it. I know I wouldn't be able to do it."
For more information about the Master of Science in Criminal Justice, email criminaljustice@miamioh.edu or call 513.785.7702.