Miami Regionals Sponsor Women's History Events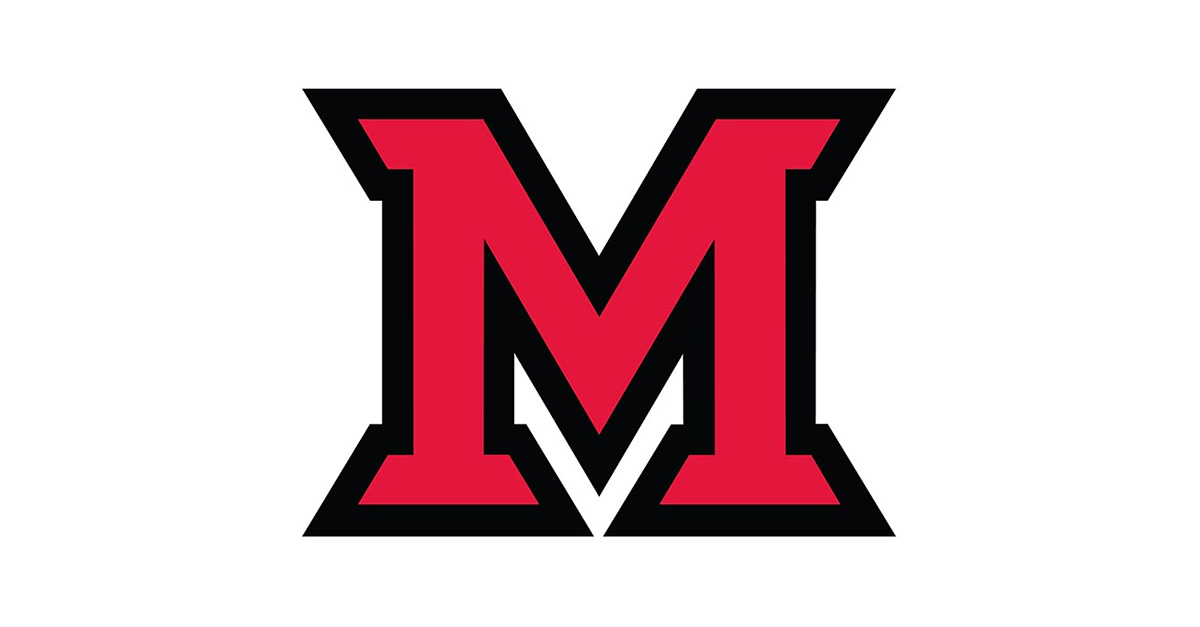 Feb 26, 2016

Miami University Regionals are sponsoring a number of events for Women's History Month. The events are focusing on Aspects of Being Women: From Family to the Political Arena.
February 29, Film Screening of American Revolutionary: The Evolution of Grace Lee Boggs, 9:15 a.m. in Room 202 Johnston Hall at Miami Middletown. Learn about the story of Grace Lee Boggs, author, activist, philosopher and feminist, and her growth from a young Civil Rights activist to her participation in nearly every social movement of the 20th century and beyond. The film is a retrospective of her life at age 98 when she was still active in community building and transformation.
March 1, Women's History Month Read-In, 12 p.m. in the Diversity and Multicultural Center, Room 114 Rentschler Hall at Miami Hamilton. Students, faculty, and staff are asked to read from their favorite works by women writers. Lunch will be provided.
March 10, Screening & Discussion of Miss Representation, 4 p.m. in RM 312 of Miami Hamilton's Mosler Hall. Miss Representation exposes how mainstream media and culture contribute to the under-representation of women in positions of power and influence in America. The film draws back a curtain to reveal a glaring reality we live with every day but fail to see – how the media's limited and often disparaging portrayals of women and girls makes it difficult for women to feel powerful and achieve leadership positions. Refreshments provided.
March 15, Women's Journeys, Women's Voices: The Refugee Experience, 1 p.m. – 2:30 p.m. in Room 142 of Miami Middletown's Campus & Community Center. Hear the voices of women refugees living in Southwest Ohio. Invitations have been made to refugees from a variety of areas including Bhutan, Burundi, Iraq and Syria. The United States welcomes nearly 70,000 refugees per year and in the past year over 2800 refugees resettled in Ohio. While refugees are among us, in many cases they may be invisible and their voices not heard. For more information, contact Mel Cohen at (513)727-3366 or cohenm1@miamioh.edu.
March 17, Screening & Discussion of The Mask You Live, 4 p.m. in Miami Hamilton's Harry T. Wilks Conference Center. The Mask You Live in follows boys and young men as they struggle to stay true to themselves while negotiating America's narrow definition of masculinity. ressured by the media, their peer group, and even the adults in their lives, the film's protagonists confront messages encouraging them to disconnect from their emotions, devalue authentic friendships, objectify and degrade women, and resolve conflicts through violence. These gender stereotypes interconnect with race, class, and circumstance, creating a maze of identity issues boys and young men must navigate to become "real" men.
March 28, Issues Facing Women in Politics with Cathina Clinton-Hourani & Suzi Rubin, 12:15 p.m. in Room 12 of Miami Middletown's Johnston Hall. Two local women who are active in the political arena will discuss the problems, challenges and rewards facing women in politics today. Suzi Rubin is Vice Mayor and a former Board of Education Member in Monroe and a candidate for Ohio State Assembly. Cathina Clinton-Hourani is a former Delegate to the Democratic Convention and a former candidate for Ohio State Assembly.
March 29, Book Discussion: The Red Tent, 12 p.m. in STAR Lounge 2 of Miami Middletown's Garner-Harvey Library. Author Anita Diamant paints a story through the eyes of Dinah sharing the characters' perspectives on the origins of many modern religious practices and sexual politics, imparting the lessons she has learned from her father's wives.
March 30, Author Mary Erdmans Meets Readers, 11 a.m. at Miami Middletown's Gardner-Harvey Library. Meet Mary Erdmans the co-author of On Becoming a Teen Mom: Life Before Pregnancy. She is currently a Professor of Sociology, at Case Western Reserve University in Cleveland. The Gardner-Harvey Library has five free copies of On Becoming a Teen Mom up for grabs. Stop by the Info Desk in the library to get your copy.
March 30, Lecture - On Becoming a Teen Mom: Life Before Pregnancy, 1 p.m. in Miami Hamilton's Harry T. Wilks Conference Center, Seminar Room 3. Sociologist, author and educator Mary Erdmans will discuss the complex issues overlooked by popular pregnancy prevention campaigns focused at teens and how the intersecting hierarchies of gender and race shape their biographies.
In honor of Women's History Month enjoy our special literary displays at Miami Middletown's Gardner-Harvey Library where there will be books written by women authors and at Miami Hamilton's Rentschler Library with books and images related to the representation of women in the media, body image, and body diversity. Please feel free to browse through the selections, and do check out one that interests you.
Many countries throughout the world have elected women as heads of state. Is the US ready for a woman president? Come to the discussion board in Hawk Haven and express your opinion. Displayed will be the photos of women heads of state throughout the world. The display will be available throughout the month of March in honor of Women's History Month, and advancing the Miami Middletown WHM theme: Aspects of Being a Woman: From Family to the Political Arena.
Writing Contest. All Miami University Regionals students may submit an essay, poem, prose, fiction, research paper or any form of creative writing using the theme of "Writing Women into History." The submission deadline is Friday, March 25. E-mail two copies of your work (one without your name) to the writing contest coordinator, Dr. John Tassoni at tassonjp@miamioh.edu. First Place will receive a $100 gift certificate to the MUM or MUH Bookstore and Second Place will receive a $50 gift certificate. Good luck and get writing!
Events are free and open to the public. For more information on events at the Middletown campus, located at 4200 N. University Blvd., call (513) 217-4177.  For more information on events at Miami Hamilton, located at 1601 University Blvd., call (513) 785-3004.