MUM Alumna Kelly Daniels Celebrates First Anniversary as a Business Owner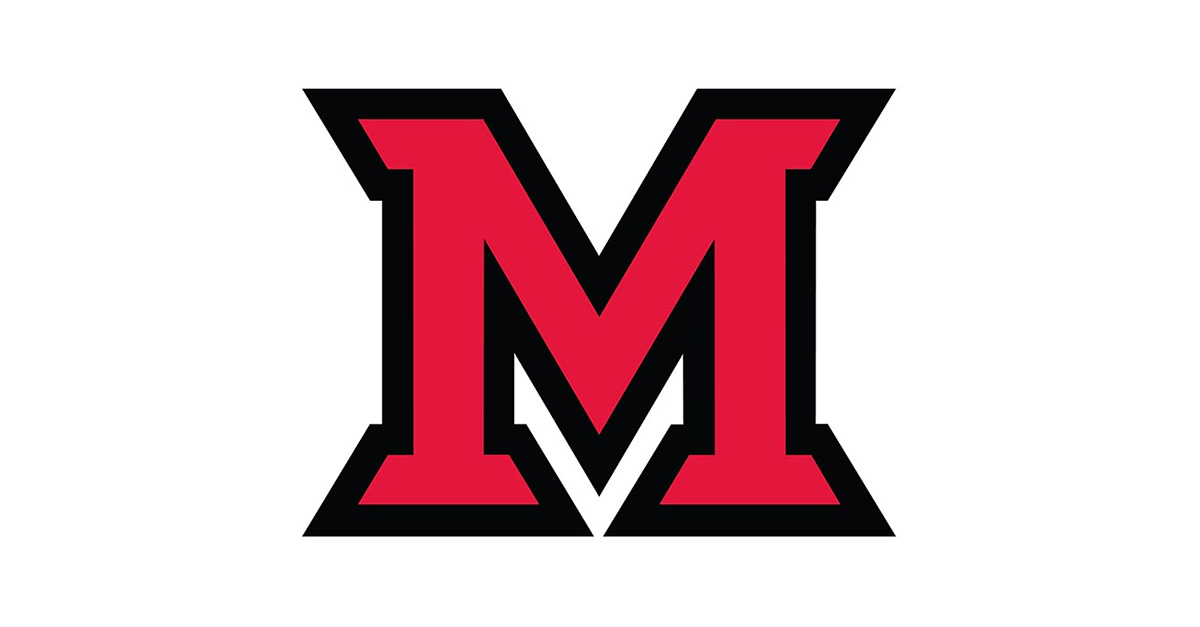 Apr 14, 2016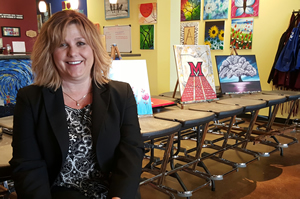 Kelly Daniels at her franchise location of Pinot's Palette in Liberty Township
Miami Middletown alumna Kelly Daniels has achieved a lifelong ambition of owning her own business, celebrating her first anniversary with a franchise of Pinot's Palette, a wine bar/art studio in Liberty Township.
"I knew I'd need a business degree in order to do that, because I needed to understand all of the financial aspects," she said from the party room of her storefront operation at Yankee and Cincinnati-Dayton roads. "The marketing came easy to me, but all the other things I knew I'd have to learn."
Daniels grew up in Miamisburg and graduated from Miamisburg High School.
"I also always knew Miami was the school I wanted to go to," she said, "but I also knew I would never be able to afford going to Miami."
But then she found out about the Middletown campus, which was closer to home anyway, and began taking classes there. A first-generation college student, she worked full-time while taking just enough credit hours to be considered a full-time student. Because some of the classes for her major were only offered in Oxford, she lived a semester there, but longed for the personal attention she felt she got at MUM and soon returned. Counting the year she took off to work and save up money, it took her seven years to earn her bachelor's degree, Bachelor of Science in Business, Organizational Behavior. It was a major accomplishment and the result of much persistence and hard work. Through it all, she maintained a fondness for Miami Middletown.
"The Middletown campus became like a family to me," Kelly said, "a lot of people were in the same situation I was in. I still have friends to this day from the people I met at the Middletown Campus. I love the small campus and the fact that I didn't have to walk two miles to go to class, that I was able to get in and out easily, and it was close to home. Like me some of the professors also worked full-time jobs. During class they would share how the subject they were teaching applied to their day-to-day jobs," she said. "They would bring in case studies from their own careers and tell us how to manage them. It made it seem less like book learning, more practical."
Without the experience or resources to launch into her own business right away after graduation, Kelly took a job with Enterprise Rent-A-Car, and there she started getting the experiences she felt she needed to reach her goals.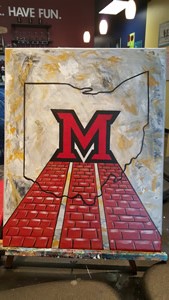 Art specifically designed for Miami Regionals Alumni Event at Pinot's Palette
"Everyone starts in the same position straight out of college and you have to work your way up," she said. "So you have to learn how to manage your own location before you can do anything else with the company. It's very entrepreneurial. You're managing your own profit and loss center."
Kelly worked at various rental locations in the Dayton area for about four years, then moved on to other positions at the company's Sharonville regional office "I worked in the rental side for about four years, then moved on to other jobs at the regional office in Sharonville."
After 17 years with the company, she finally felt ready to go into business for herself on a part-time basis. A friend from Miamisburg had opened the first Ohio location of Pinot's Palette there, and Kelly decided to open the second, which celebrates its first anniversary this month (April, 2016).
"Because it's mostly evening classes and weekend classes, it's opposite of my work schedule, so there's some flexibility to allow me to do both," Kelly said. "Financially, it's a sound investment. The franchise group is fantastic. They're young and growing very fast."
She confesses that she's not an artistic person herself, but the joy of the business is that it's a place where people come to have fun and to work on their painting skills, while enjoying a glass of wine. The party room allows for more intimate gatherings ,such as bachelorette parties and showers.
"Coming into work and seeing people have a good time sure is nice," she said. "Everybody is smiling when they're here. It's a fun environment to be around. I love to do the marketing and social media. It's been a fun-loving and free spirited kind of business. I sit and paint anytime I can when they're up there teaching," she said. "I'm getting much better at it."