Heather Conger: More Than Just a Basketball Player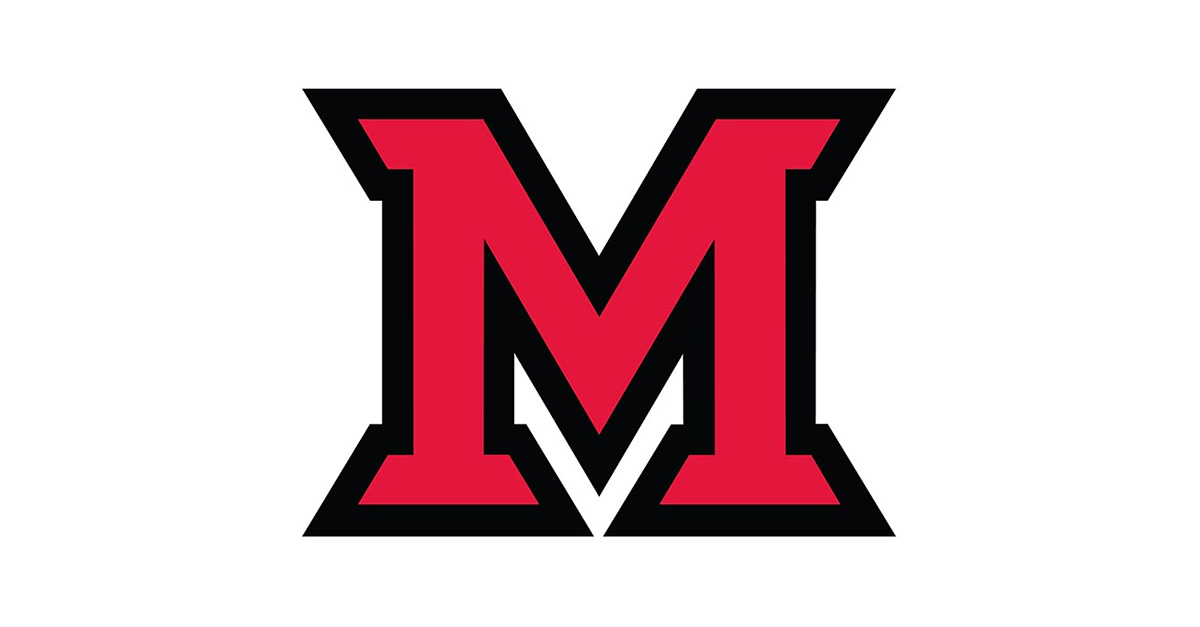 Oct 20, 2016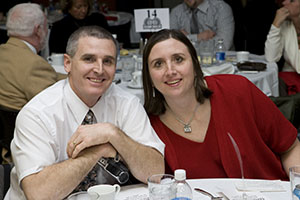 Heather (Imfeld) Conger with her husband Mike at the 2008 Miami University Middletown Hall of Fame Induciton.
Written by Tim Carberry
Heather (Imfeld) Conger began her journey at Miami University Regionals' Middletown campus in 1995. She graduated from Miami University summa cum laude in May of 2000 with an Elementary Education degree with a concentration in mathematics.
Heather said, "I attended the Middletown campus (MUM) because I wanted to go to a school that was close to home, yet provided the excellence in academics that I was looking for. MUM also provided me an opportunity to play basketball at the collegiate level and make many strong friendships and memories that will last the rest of my life."
"One piece of advice that I would offer to current players/students is to enjoy every moment and experience at MUM. I truly felt that my college years were a great time in my life and I still cherish the experiences and memories that I made with my teammates. The academics had high expectations woven throughout all of my courses and really allowed me to develop a strong work ethic that still benefits me daily in my career and in life in general."
While at the Middletown campus, Heather participated in basketball, and still holds the all-time leading scorer record with 1,590 points. She also was the recipient of the Lynn Darbyshire Warrior Award in 1998, and the C. Eugene Bennett Scholar Athlete of the Year in 1995-96, 1997-98, and 1999-2000. In 2008, she was inducted into the Miami Middletown Athletic Hall of Fame.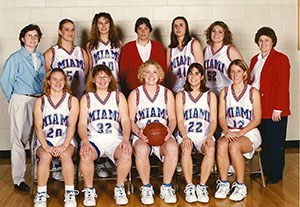 The Miami University Regionals' Middletown campus ThunderHawk women's basketball team, 1999-2000.
"Heather was a tremendous player in our women's basketball program and has been a great ambassador for Miami Middletown throughout her teaching career," said Director of Miami Middletown Athletics Cheryl Miller. "I could always depend on Heather to inspire the incoming freshman to be more than just basketball players. Her character and work ethic inspired many, not only on the basketball team but also throughout the university community. She was a fierce competitor on the court and in the classroom, which has made her impact on her community and her students immeasurable."
Heather has been teaching middle school mathematics at Chamberlain Middle School in Carlisle for 16 years. She has held various coaching positons including girl's basketball, track and field, and volleyball. She has been married to Mike Conger for 16 years and they have two children together, Drew (9 years old) and Ally (5 years old). She says that she enjoys being able to watch her own children participate in the same sports that she loved to play while growing up.