For Miami Regionals student, chef, and actor, life's a moveable feast!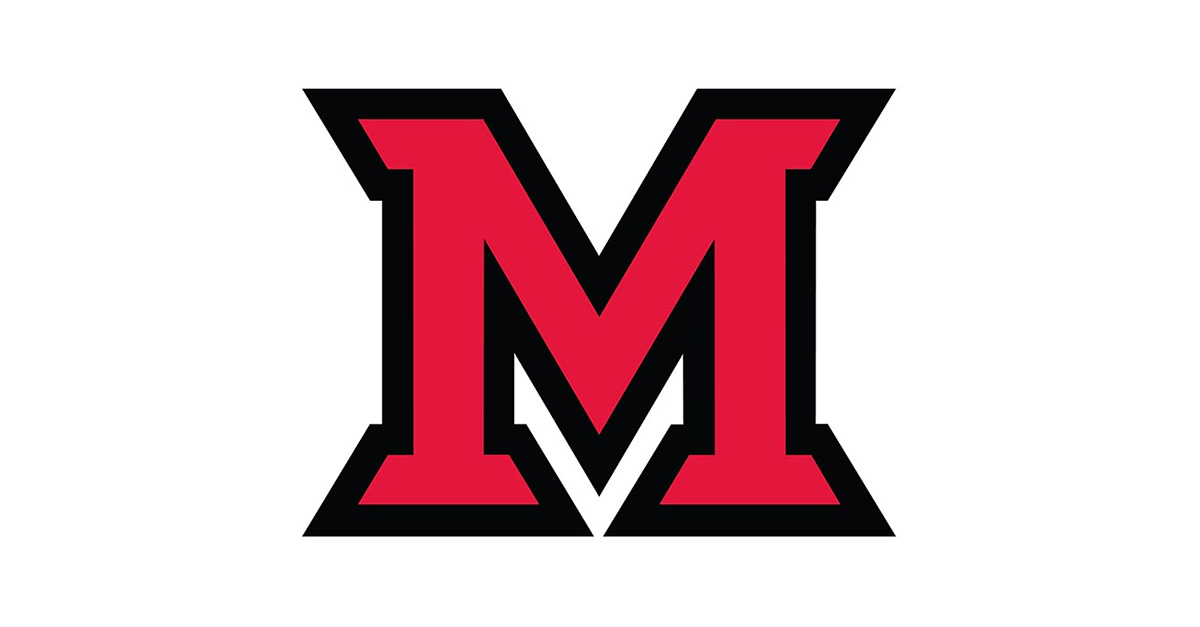 Jan 23, 2017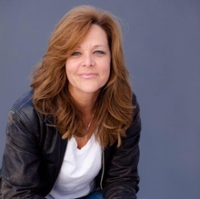 Sydney Garrett Hayes
Actor, international ticket agent, and French-trained chef - the journey leading to Miami University Regionals has been interesting for Sydney Garrett Hayes. Along the way she became a certified hypnotherapist and survived a battle with cancer, and now is well on her way to earning her bachelor's degree with a dual major in botany and environmental science working with Dr. Carolyn Keiffer.
Graduating from Lebanon High School in 1982, she began taking classes at the Middletown campus in 1985 where her father, Miami alumnus Ken Shafor taught geology as an adjunct instructor.
"Dad was always proud of his Miami degrees," Sydney recently shared. "He got his bachelors in 1954, then served in the Air Force, and returned for his master's in 1959. He always credited Miami for everything he was and ever accomplished."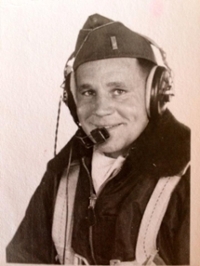 Sydney's late father Ken Shafor, Miami alumnus and former Middletown adjunct instructor.
Shafor, who passed away in 2001, flew C-54 passenger aircraft for the Air Force all over the world, and his plane is now in the Smithsonian. When he returned to civilian life he became Supervisor of Marketing for Armco International for 33 years, and began teaching at the Middletown campus in 1984.
Sydney transferred to Northern Kentucky University to focus on archaeology, but felt school wasn't right for her at the time. Entering the workforce, her journey led her to Nashville and work in a French restaurant. Learning the cuisine and techniques there, her culinary horizons were broadened when she had the opportunity to live and work in Sarlat, France, where she learned French regional cuisine and became a pastry chef.
Returning from France, she opened her first French bakery in Burlington, Kentucky, and later relocated to Nashville and opened The Queen of Tarts pastry business there, and also appeared on Nashville TV's "Talk of the Town" as a guest chef.
That time in front of the camera led to her next adventure as she headed to Los Angeles as an actor working on a variety of television shows and movies. Her television credits include Revenge, Grey's Anatomy, The Mentalist, Scandal, and Rizzoli and Isles.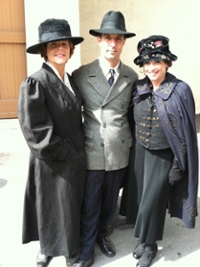 Sydney on the set of the Clint Eastwood movie J. Edgar.
On the big screen she worked on films including J. Edgar directed by Clint Eastwood, Jersey Boys, Saving Mr. Banks, and Spiderman. Along the way she had the opportunity to meet and work with Ralph Feinnes, Richard Dreyfus, Dustin Hoffman, Anthony Hopkins, Tom Hanks, Emma Thompson, and Johnny Depp.
In 2014 she returned to the family's 26-acre farm in Lebanon to care for her mother, and returned to MUM in the spring of 2016 to work toward her bachelor's degree.
She is proud of the 3.5 GPA she has been carrying since her return to school, and believes that "your life experience definitely contributes to your ability to understand concepts that factor into your academic life."
And her life experiences, in addition to classes and caring for her mother, now include keeping bees, and running a pop-up bakery at her farm, when the weather permits, also known as The Queen of Tarts.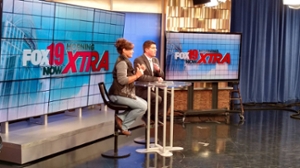 Sydney as guest chef on Fox 19's morning show.
Hosting a PBS cooking show has long been a goal of hers as well. She has done audition tapes that were submitted to Create TV and shared locally with WCET, and will be submitting more this year, which may lead to a web program. In the meantime, she appears regularly on Fox 19 from Cincinnati on their morning show.
Her ultimate goal is to complete her bachelor's, earn her master's, and then return to MIami Regionals' Middletown campus to teach.
Professor Carolyn Keiffer first met Sydney last fall in her Field Botany course. "She was incredibly knowledgeable about native plants due to her lifelong passion and interest in medicinal plants and pollination Biology," Keiffer recalled. "She was a peer mentor to many students, and supervised and helped plant 50 flowering tree seedling in celebration of MUM's 50th anniversary."
As a past chef and actor, and budding botanist, Sydney believes "it just takes a little dedication and diligence to further your life."