Miami Regionals to Host Degree Showcase and Luncheon for Employers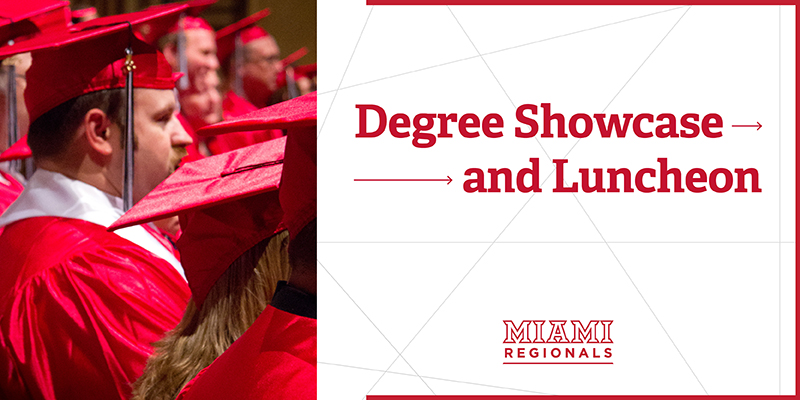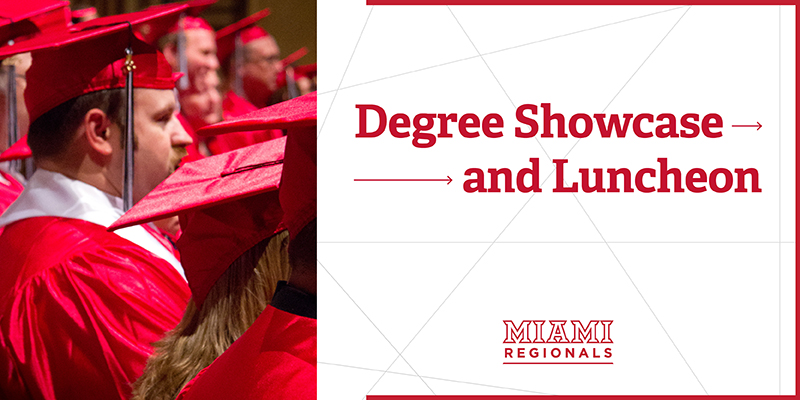 Degree Showcase and Luncheon (Image includes a pic of Miami grads and Regionals Word Mark.)
Feb 07, 2017
Miami University Regionals' Career Services & Professional Development will host a Degree Showcase & Luncheon for employers on Friday, March 10 from 11 a.m. - 3 p.m. at Miami University's Voice of America Learning Center in West Chester.
This event offers area employers the chance to learn how our 16 career-focused bachelor degrees, as well as 13 associate degrees, are preparing students to meet the needs of local and regional employers. Further, employers can learn how to increase their presence and visibility on-campus in an effort to connect with academically qualified students.
Miami Regionals faculty and staff, Interim Dean Cathy Bishop-Clark, and other Executive administrators will be on-hand to share information about our academic programs and the many student-centered services available at Miami Regionals. Our Career Services office will be available to discuss how employers can return to Miami Regionals for Career Fairs, on-campus recruiting, and posting their Internship/Co-op, full-time, and part-time opportunities on our website.
This event is free and open to employers, however a lunch RSVP is strongly encouraged. RSVP at MiamiOH.edu/Regionals/rsvp/.
For more information, email Krissy Smith at smithkl@miamioh.edu or call (513) 217-4030. The Learning Center is located at 7847 VOA Park Drive, at the corner of Cox Road and VOA Park Drive, in West Chester.