Quaker Chemical Foundation Grant Funds Chemistry Education and Career Day at Miami Regionals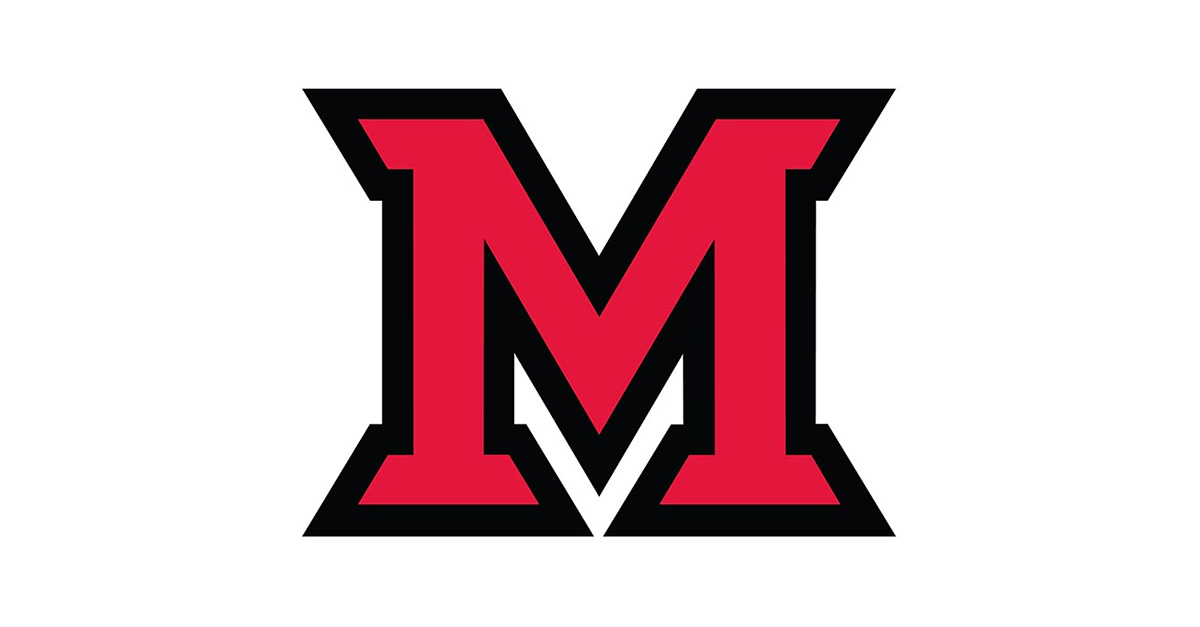 Sep 15, 2017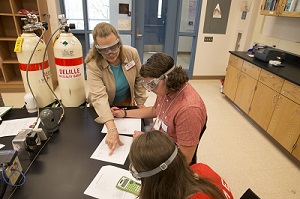 Funded by a $2,000 grant from the Quaker Chemical Foundation, Miami University Regionals' Mathematical & Physical Sciences Department will offer the third annual Chemistry Education and Career Day (CEC Day) on the Middletown Campus for area high school students. CEC Day will be held in April of 2018.
This is the third year that Miami Regionals will offer a CEC Day to the local community. The first two years of the program have brought 200 area high school students to campus to learn about education and career paths in chemistry, biochemistry and STEM. Students are engaged in hands-on activities led by faculty and area STEM professionals. Jackie Webster, Quality Control Manager at Quaker's Middletown facility, has taken an active role in the first two years of the program. During lunch, students hear from Miami alumni who are now employed in STEM careers in the area. The first two years of the program were funded through grants from the American Chemical Society and Pearson Education, with additional support through a one-time allocation of donor funds from Miami.
This year's CEC Day will follow the same model as previous years: high school students will be on campus from about 9 a.m. - 2 p.m.
Students will run chemical syntheses experiments, investigate the electroplating process, conduct several analytical experiments, and study the chemistry of food. Experiments include the synthesis of indigo, HPLC analysis of caffeine in soft drinks, and preparation of water from its elements. Students will learn about the chemistry and biology of flavor by conducting several taste tests exploring genetics and culture. The students will use chromatographic and spectroscopic instrumentation to give them a feel for what real-world chemists do, many of them right here in Middletown and the surrounding area.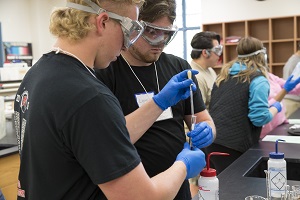 During lunch, the alumni speakers will engage high school students as they discuss their academic background and training for their professional careers. These scientists are employed by area pharmaceutical and chemical companies as medical technologists, analytical chemists, product safety analysts, and operations chemists in manufacturing. In addition, Dr. Scott Hartley of Miami's Oxford campus, will outline the academic preparation necessary for students majoring in chemistry/biochemistry and other STEM fields.
Comments from participants in our first two CEC Day events, including high school students/faculty and our alumni guest speakers, were very positive. After the event, one of our speakers wrote, "Call me overly enthusiastic, but if I had been able to attend something like this when I was in high school … well, I know how much I would have benefited from the experience." One of the high school teachers commented, "My students had nothing by good things to say about their day at Miami. The event was so well organized and the labs were set up so that students of all levels could be successful."
The Quaker Chemical Foundation seeks to support programs and activities that directly benefit the communities in which the Quaker Chemical Corporation operates, including Middletown. Of particular interest are organizations or activities that promote education and science, particularly chemistry. A 2011 grant allowed the Department of Chemistry and Biochemistry (the former name of Mathematical & Physical Sciences Department, prior to the newly created department in 2016) to purchase quantitative measurement equipment, including ion-selective electrodes, computer interfaces between the electrodes and existing computers, and data collection software. The Quaker grant served as a catalyst for the University to spend an additional $3,500 on other equipment that uses the same interface and software. A second grant in 2012 allowed the Department of Zoology to purchase gel electrophoresis equipment for the new molecular biology laboratory space. An additional grant in 2015 was used to purchase chromatographic columns for HPLC instrumentation to support undergraduate research and advanced analytical coursework for students majoring in Forensic Science.