Faculty Highlight: Dr. Marsha R. Robinson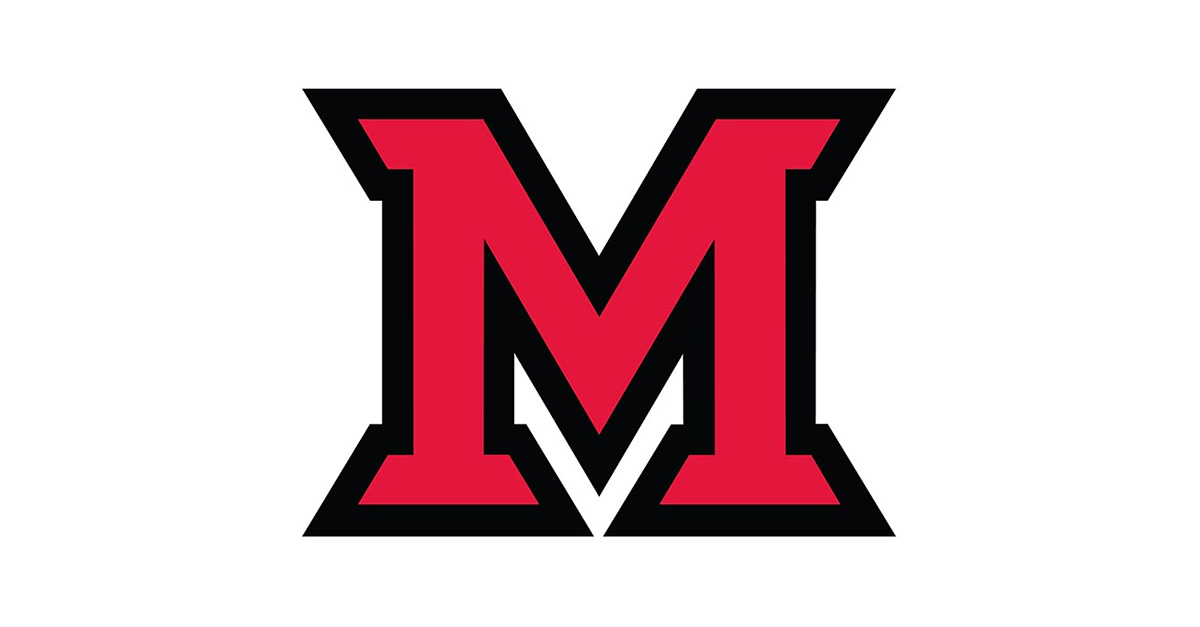 Aug 14, 2018
By Jade Smallwood, Student Writer for the Office of External Relations & Communications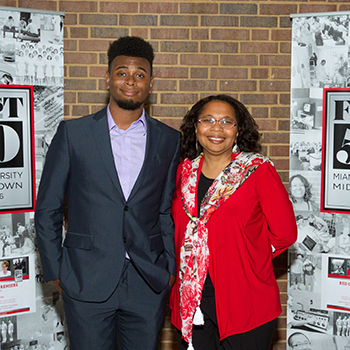 Marsha Robinson (right) pictured with her son Donald Barber.
Dr. Marsha R. Robinson is a faculty member, author, historian, and so much more. She has been a faculty member in the Department of Humanities & Creative Arts at Miami Regionals since 2013, and during that time she has aided in our campuses being a formative and transformative place for all students. She is one of the many instructors here that love what they do and where they are - her love for Miami and history is evident not only in her conversations but in her day-to-day life.
Dr. Robinson grew up in a military neighborhood of World War II and Vietnam War veterans on the south side of Columbus and attended the Columbus School for Girls. After graduating high school, she attended Georgetown School of Foreign Service studying International Finance and Commerce where she became hardwired to think in a global sense. She attended Central Connecticut State University to obtain her Masters in American History and then attended The Ohio State University for her Doctorate in History! In between being a student she fell in love, worked in retail in New York City, and started her own business in Connecticut.
When her mother's health started to deteriorate, she found herself back in Columbus starting her Ph.D. at Ohio State and teaching at a university in the city. After her mother's passing and graduation she found herself wondering what was next- she called one of her friends from grad school and an instructor at the Miami Regionals, Dr. Caryn Neumann. Dr. Robinson said she asked Dr. Neumann why she had been smiling so much and her immediate answer was, "I work at the best place in the world!"
The rest is history. Dr. Robinson exclaimed, "Now I work in the best place in the world also!"
While at Miami Regionals Dr. Robinson was the lead interviewer and editor on the team that created an oral history of the Middletown campus called Sweet MUMories and she wrote a book entitled Disobedient Histories in Ancient and Modern Times: Regionalism, Governance, War and Peace, the most recent of her monographs, several edited books and articles about world and local history. When telling me about her recent accomplishments she explained, "That's the great thing about Miami. The level of academic freedom I have here is something that many of my friends dream about, and that's why I take advantage of it whenever I can."
A few more things that Dr. Robinson loves about Miami Regionals is that it is a transformative campus and community, "We are an opportunity, we are accepting, and we are closely connected to our community as one giant family."
Not only has Dr. Robinson aided in students learning and lives, she's made the Regionals a better and more enlightened place.