A Day in The Life: Food Service Supervisor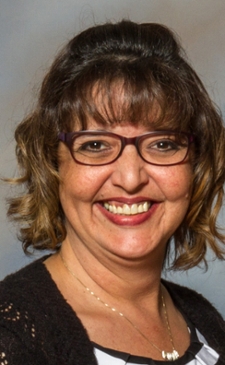 Jun 13, 2019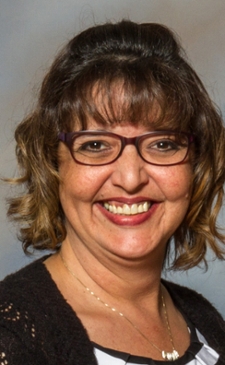 By Jade Smallwood, Student Writer for the Office of External Relations and Communications

Dina Hundley, Middletown campus food service supervisor, is a wife, mother, and a current employee at Miami Regionals who, as a staff member in 2016, was honored with a Campus Impact Award for going above and beyond the call of duty to help Miami students.

Every day, Hundley arrives at Hawk Haven, the campus cafeteria, with a smile on her face, hugs to share and a sincere passion for Miami Regionals. She holds down the fort at Hawk Haven, making sure the shelves are stocked with nutritious food to feed hungry students. Hundley manages a staff of student workers and makes sure that everything is under control during those busy peak hours. She also attends training classes, takes inventory, orders food and makes certain that everything is fresh, clean and presentable.

Coming to Miami Regionals to work wasn't in Hundley's plan. As manager of a local restaurant, she was seeking a more flexible position so she could spend more time with her kids. One day a customer told her about an upcoming job fair at Miami.

"It was all uphill from there," Hundley quipped.

She is finally in a position to pursue her longtime goal of obtaining a college degree, and Hundley is excited to begin her studies this fall at Miami Regionals -- majoring in Small Business Administration while continuing to run Hawk Haven.

The ever-motivated Hundley offers this advice to current and prospective students: "Never give up on your dreams. Reach out to others when you need help. I hope that I can serve as an example that no matter what stage you are in life, you can still pursue the path you want," Hundley said.

"It's important to know you are not alone. There are always people on campus (faculty, staff, fellow students) who have the resources to help you. Don't be afraid to ask for help when you need it, our campus community is great at providing it," she said.

As an employee -- and now an enrolled student -- Hundley is an inspiration to others on campus.