Miami Regionals faculty, students adapt to remote start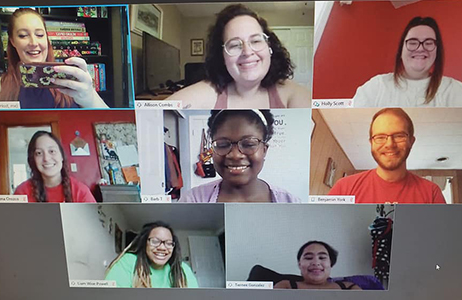 Aug 21, 2020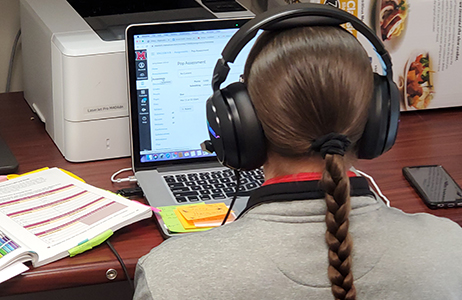 Written by Tracy Miller, Marketing & Communications

When the decision was made to start the fall semester remotely, faculty at Miami University Regionals were faced with the reality of having to deliver the majority of their courses virtually for at least the first five weeks. True to form, they rose to the occasion, working diligently to deliver the best educational experience possible for their students.

Associate Dean for Academic Affairs Dr. Moira Casey is hopeful that new discoveries made while teaching remotely will be used even when we return to in-person teaching. 

"A remote start allows possibilities for more innovative instruction," said Casey, who along with other members of the regionals' leadership team is also teaching a class this semester. 

Gary Hunter's Introduction to Diversity course provides students with the opportunity to explore their differences, similarities and common ground. The class, Hunter said, traditionally works best face-to-face, but he's confident he'll be able to make it interactive. Through the use of web conferencing technologies, everyone will attend the course virtually at its regularly scheduled day and time.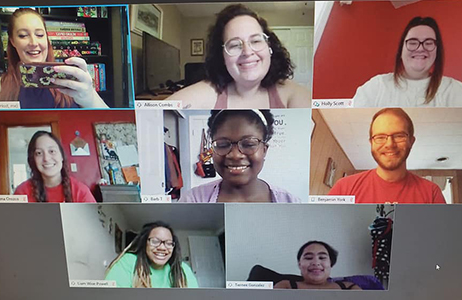 "Even though I will be teaching it remotely, students will have the ability to engage with each other the same way they would in the classroom," said Hunter, an instructor in the Interdisciplinary & Communications Studies department. Hunter added he is excited the semester has begun but looks forward to returning to the physical classroom in mid-September.  

Learning in an online modality, however, can be challenging for some majors. Senior nursing major Peyton Eve from Miamisburg, is thankful for professors who continue to provide on-going support. 

"I like that I get to learn at my own pace but I find it's harder to process information," she said. 

Nursing students will be entering the job market during unprecedented times and faculty are striving to provide them with the best hands-on experiences. Associate Professor Dr. Stephanie Nicely knew that students taking the Community and Public Health nursing course, which typically occurs in community-based settings like schools and clinics, would need to be modified. 

She and her students seized the opportunity to develop a partnership with the Miami University Student Health Center to promote the health and well-being of the campus community.  

"This partnership also will give our students the opportunity to work with the student health staff and providers to provide campus-wide education through targeted educational campaigns related to a variety of health topics throughout the semester," said Nicely. 

The students, Nicely said, will be administering flu vaccines campus-wide as well as conducting wellness screens and temperature checks on students and their families during Oxford move-in week. They will also be trained in how to conduct outbreak investigations and contact tracing.

One of the biggest transformations was faced by the team in Miami Regional's English Language Center. Run by Dr. Jerry Martin, regional director of campus global programs, staff in the center provide international students with access to English as a second language education. This fall, 160 students from 15 countries are attending class virtually, engaging with their peers from around the world. Teaching in different time zones is no small task, especially when Chinese students prefer to take their courses late at night rather than early in the morning. Martin and his team are teaching synchronous classes between 7 a.m.-11 a.m. EST.    

"We have a super group of students," Martin said, "and we're looking forward to a very productive semester."