Work+ has first graduate - Program is model for statewide implementation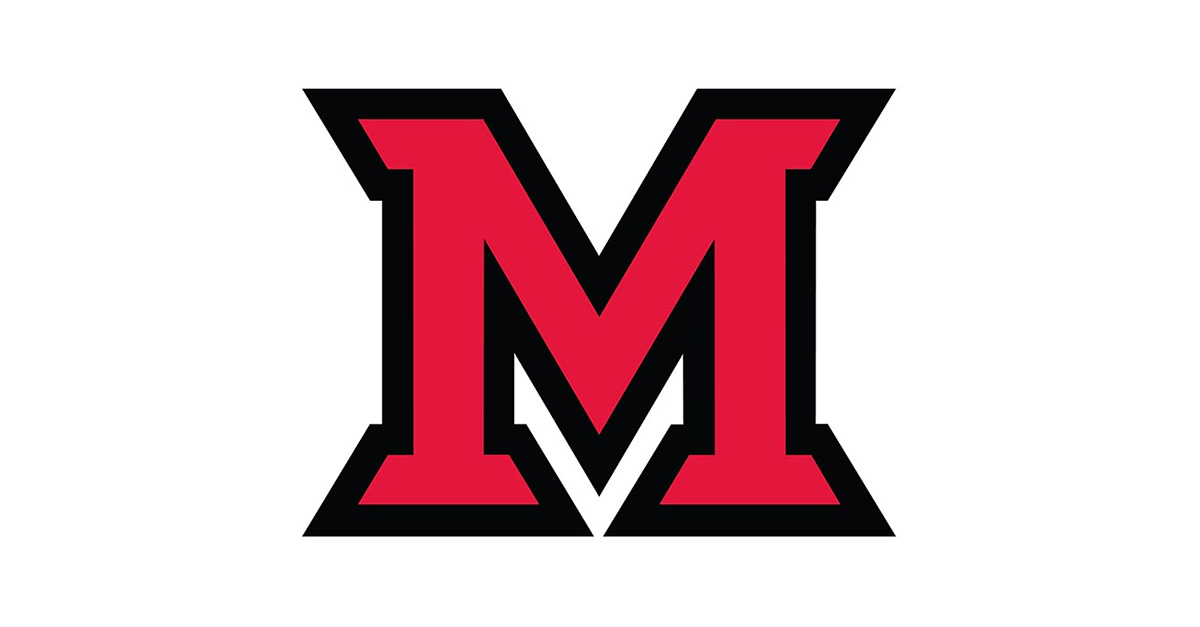 Dec 03, 2020
Written by Rod Nimtz, External Relations & Communications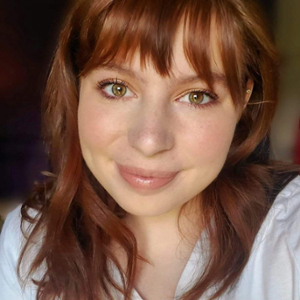 Anna Kiep is Miami Regionals' first Work+ program graduate.
Anna Kiep of Hamilton will become the first Miami Regionals graduate from the new Work+ program this December, continuing along a path of hard work and determination that is leading her to achieve her educational and career goals.
While attending Badin High School Anna took advantage of Ohio's College Credit Plus program. By the time she graduated in 2018 she had earned two years' worth of Miami credits, and in the fall of 2018 began at Miami Hamilton, initially intent on an education degree. 
Financing her own education, she was working 60 hours a week between a nanny position and working in retail plus taking 18 credit hours.
Learning of the Work+ program, she was attracted to the stability it offered as she worked to complete her degree, which had now switched to English Studies. Work+ enabled her to focus more on her studies by combining payment of her tuition with a paycheck earned working a flexible 24-hour per week work schedule with The Fischer Group.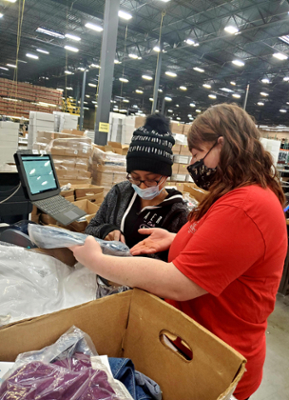 Kiep training how to package and ship orders at the Fischer Group.
At the Fischer Group her work and position has evolved and today she serves as an "issue supervisor," handling ordering, packaging, shipping and other issues for the two companies that the Fischer Group serves at its fulfillment center location in West Chester. In addition to her work with the client companies she has worked with the Fischer Group to develop standardized operating procedures and to train employees.
Anna joined Miami Vice President for ASPIRE Randi Thomas and Miami Associate Provost and Regional Campus Dean Cathy Bishop-Clark for a statewide Regional Campus day, speaking with Senators in Columbus about Work+ and how it has helped her reach her educational goals. 
Those conversations were part of what led to a law recently signed by Governor DeWine requiring the Ohio Department of Higher Education to create a template for implementing Work+ programs statewide. The experiences of Anna and her student colleagues are an integral part of this project.
Growing up in Lindenwald and Hamilton, Anna is a first-generation college student with many members of her family working in education. Her father is a member of the Hamilton police force, and her mother a teaching assistant for special needs students in the Hamilton schools.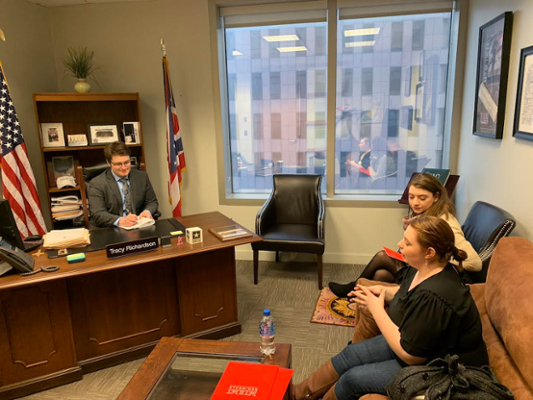 Ohio Statehouse visit sharing her experience with the Work+ program. (Photo was taken Pre-COVID.)
Following her December graduation, this first graduate of the Work+ program is headed north this spring to Cleveland State University to begin working on her master's in school counseling.
"Anna's experience with Work+ is precisely what Miami, working with Senator Bill Coley and area companies, envisioned. She gained work experience, earned a regular income from a scheduled position that worked around her class schedule, and is graduating debt free," noted Vice President Thomas. "It's great to have our first program graduate, and equally great to see that she is continuing on to a higher degree to reach and serve students in our schools."
Anna admits it is hard to put her overall experience with Work+ into words. "I feel very privileged and blessed to have had this opportunity," she shared. "Work+, combined with the affordability of Miami Regionals, is a combination that all students should explore."