Hospitality Management added to Miami Regionals Commerce offerings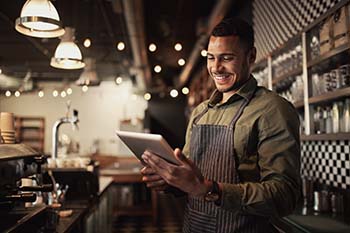 Jun 24, 2021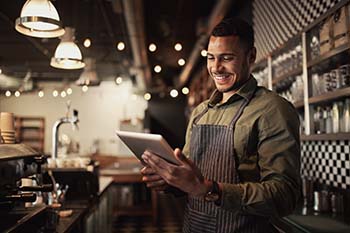 Written by Rod Nimtz, External Relations & Communications
Hospitality Management is the newest major that Miami University Regionals Commerce Department has added to its bachelor of science degree program. It joins the department's Small Business Management, Digital Commerce, and Sales Management programs, and is available to students through online, in person, and hybrid class formats.

The new major emphasizes daily business operations, administration, human resources, marketing, and financial management within the hospitality industry. Students will gain in-depth knowledge of industry best practices, special event planning, sanitary and safety practices, and customer service and satisfaction.

Graduates will be prepared to work in a broad spectrum of hospitality management roles ranging from food service and special event management to casino operations, hotel/lodging management, restaurant management, and sales coordinator.

Mark Hequet, president and CEO of the Butler County Visitors Bureau, noted the importance of the hospitality industry in the surrounding region that accounts for over $1.3 billion in annual economic impact.

"The continued success of the industry," he noted, "relies heavily on a strong and talented workforce. The new Miami Regionals Hospitality Management Major will prepare students with the skills and training needed to be hospitality leaders today and community leaders in the future."

Ben Huffman, director of sports enterprises for the Warren County Convention & Visitors Bureau, echoed Hequet's comments on the economic impact, pointing out that the hospitality industry supports over 12,800 jobs.

Huffman said that employees "within Warren County's number one industry are the life blood of our community and vital to the success of many local businesses. The Miami Regionals program in Hospitality Management will provide this dynamic workforce with the training and skills needed to make our industry even stronger, and in turn strengthen our businesses and community at large."

All commerce majors share a foundation of commerce courses covering business law, economics, marketing, accounting and related business fundamentals. Courses for the Bachelor of Science in Commerce degree are available online as well as in-person at Miami's Voice of America Learning Center in West Chester, and the Hamilton and Middletown campuses.

In the fall 2019 the Commerce Department relocated to West Chester and brought in the Butler County Small Business Development Center establishing the Commerce Hub at the VOA Learning Center.

The Commerce Department is among the fastest-growing programs at Miami University, and over 98% of the 2019 graduates are currently employed or furthering their education. The Bachelor of Science in Commerce degree is designed for recent high school graduates, adult learners or transfer students, associate degree holders in business or other majors, and military veterans.

Learn more about the commerce degree by visiting MiamiOH.edu/Regionals/Commerce.