Research opportunity opens new worlds for 2021 Miami Regionals graduate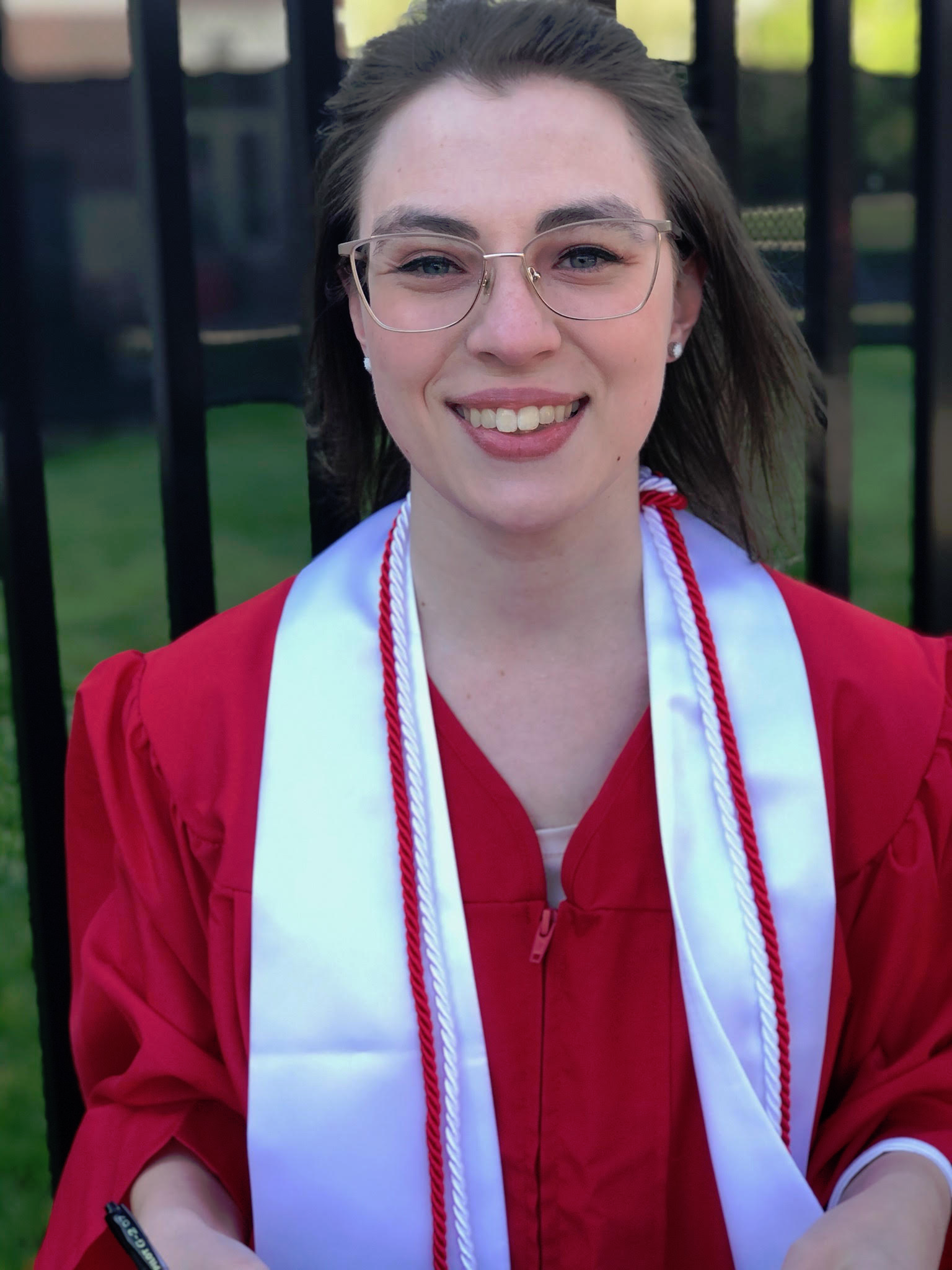 Jul 16, 2021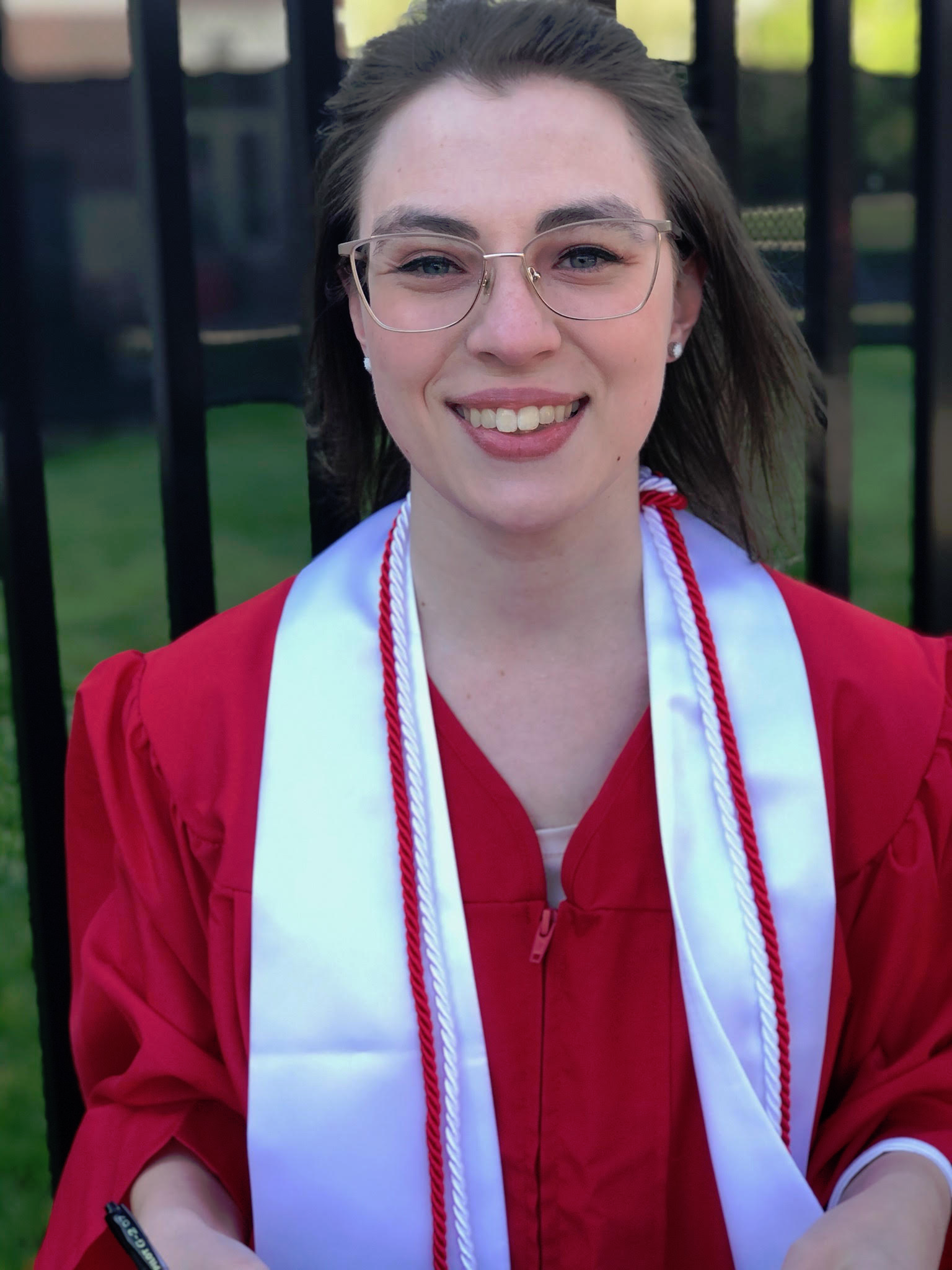 By Val Prevish for Miami University Regionals
Becoming a research assistant wasn't on Brianna Stoll's list of things to do when she started at Miami University Regionals in 2017. But an opportunity with the Autism Lab led her to some of the most rewarding experiences of her college career, and showed her sometimes you need to step out of your comfort zone to truly find your way.
Stoll graduated in spring 2021 with a
bachelor of arts in psychological science
. She has been the recipient of multiple awards for excellence during her time at the Regionals, including the Provost's Student Academic Achievement Award and the Departmental Award for Social and Behavioral Sciences.  She credits much of her accomplishment to her work with the Autism Research Lab as a research assistant, an opportunity she almost dismissed as "not my kind of thing."
"When I heard about the position, I hadn't considered applying because I didn't like statistics," said Stoll, who decided to attend the Regionals after taking part in the College Credit Plus program through her high school. "I really thought research was something that just wasn't for me." She later learned her assumptions were incorrect.
After Assistant Professor Camilla McMahon, who runs the Autism Research Lab, invited her to apply, Stoll reconsidered, and she's glad she did. The lab focuses on the development of interventions to increase peer knowledge and public awareness of autism, as well as to improve positive, reciprocal social interactions between individuals with autism and their peers.
"I've always been interested in learning more about disabilities because my younger sister is disabled, so working in the Autism Lab intrigued me. I was able to get involved in studies that included surveys and then help analyze the results."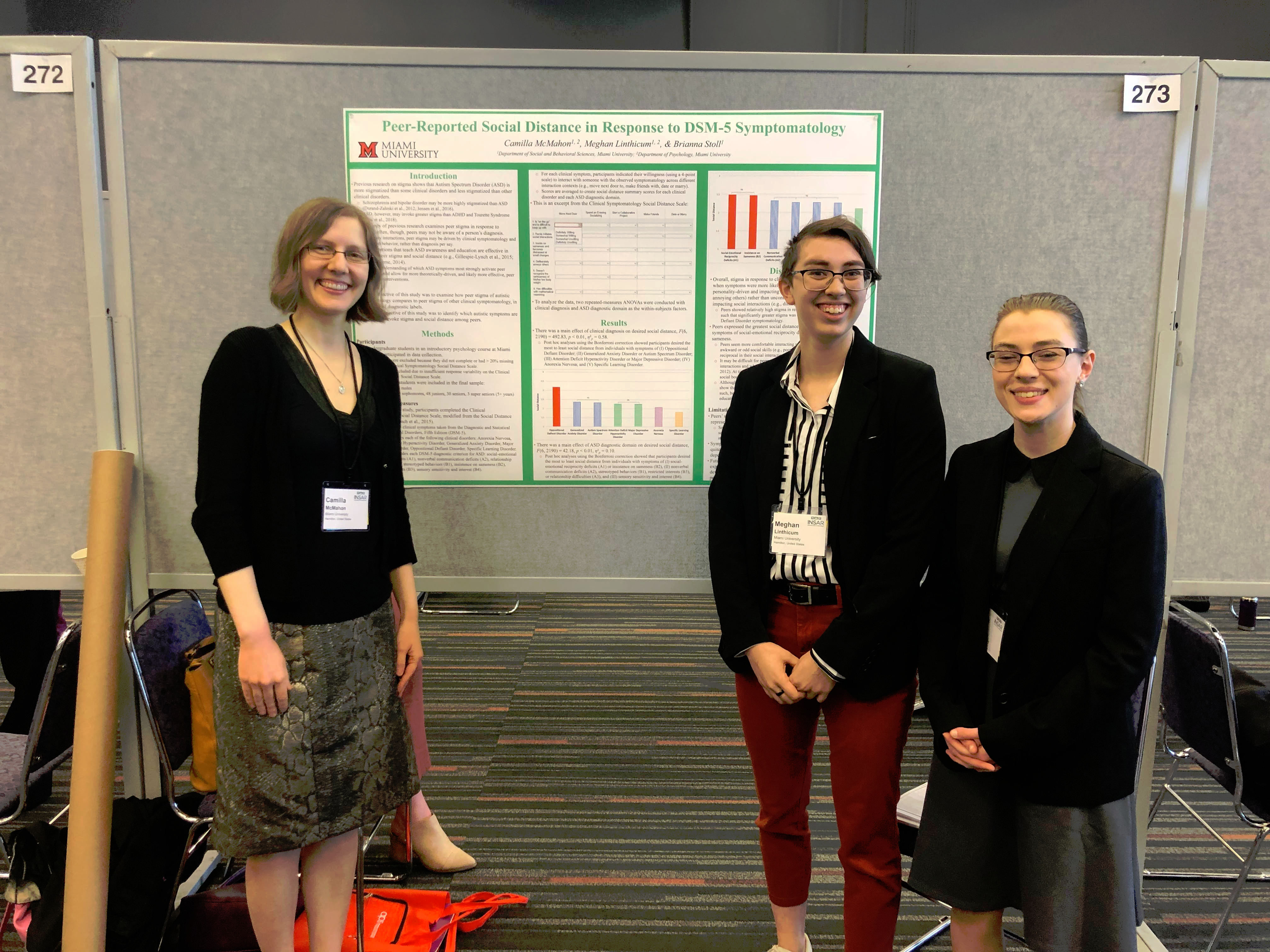 The work involved meeting new people on her research team and even traveling and presenting at well-known conferences, such as the International Society for Autism Research meeting. There she saw how networking and sharing ideas were critical to the research process. It has opened up a new world of opportunities she didn't know about and made her a better student in many ways, she said.
"I think a lot more critically than I used to, and that's from being in the lab and being mentored by Dr. McMahon. I've also learned how important it is to work well with people because relationship problems can affect your research. Plus, I've also learned about the importance of networking and how it impacts your work and your career. It's opened my eyes to new opportunities."
The people she met in her work with the lab are now a part of her network, and, more importantly, they're friends.
"We're like a little family," she said of her lab team. "We want to do anything we can to help each other grow."
McMahon said she knew Stoll would be a good match for the job.
"She struck me as someone who was thoughtful and responsible," McMahon said. "Many students also have multiple responsibilities, such as part-time jobs and families. They're often too busy to take on the extra work. It's a balancing act, and Brianna was able to successfully manage it."
Stoll says she would encourage students who are unsure about new opportunities to embrace them because it could lead to important discoveries about themselves.
"This took me out of my comfort zone," she said with a laugh. "But it was such an amazing opportunity. If I could give one bit of advice to new students, it would be to consider new opportunities. You never know what you'll get out of it."