In the Galleria: Brent Billingsley, ARTE show through October 13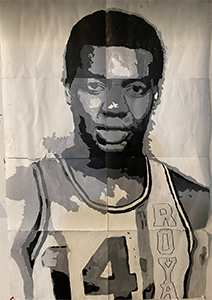 Sep 09, 2021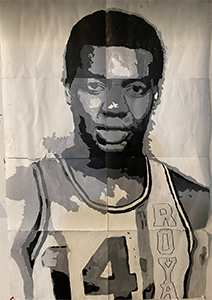 Works by Miami University alumnus and artist Brent Billingsley are featured in the Galleria of the Miriam G. Knoll Campus and Community Center through October 13 on the Middletown campus.

He switched from studying business to art during his experience at Miami's Hamilton Campus, and following his 2013 graduation with a fine arts degree he earned a master's in social work from the University of Cincinnati in 2015. Today he is a Behavioral Health Specialist at Cincinnati Children's Hospital Medical Center/Psychiatry.   

He is the co-founder of two non-profits centered on using therapeutic artistic engagement and the performance arts. It is his vision to help all he comes in contact with to realize that they are part of something bigger than themselves and that their part matters. 

The goal is to encourage people to do something they have never done before. Billingsley firmly believes that the world can be changed through art, one piece at a time.

Images for this exhibit are from ART Empowerment (ARTE), a non-profit founded by Billingsley and partner John Willis to create a sense of community, healing, development, pride, and empowerment. ARTE does this through an evolving series of community projects, neighborhood engagement events, outdoor performances, fine art exhibitions, and mentorship.   

ARTE actively partners with other organizations in the Greater Cincinnati community including ArtWorks, ArtsWave, Cincinnati Public Library, Back2Back Ministries, and Fringe Coffee House.

You can learn more about Billingsley through an online profile that appeared in December 2020.

Miami University Regionals' Middletown campus is located at 4200 N. University Blvd.