English Studies program sees increasing interest from students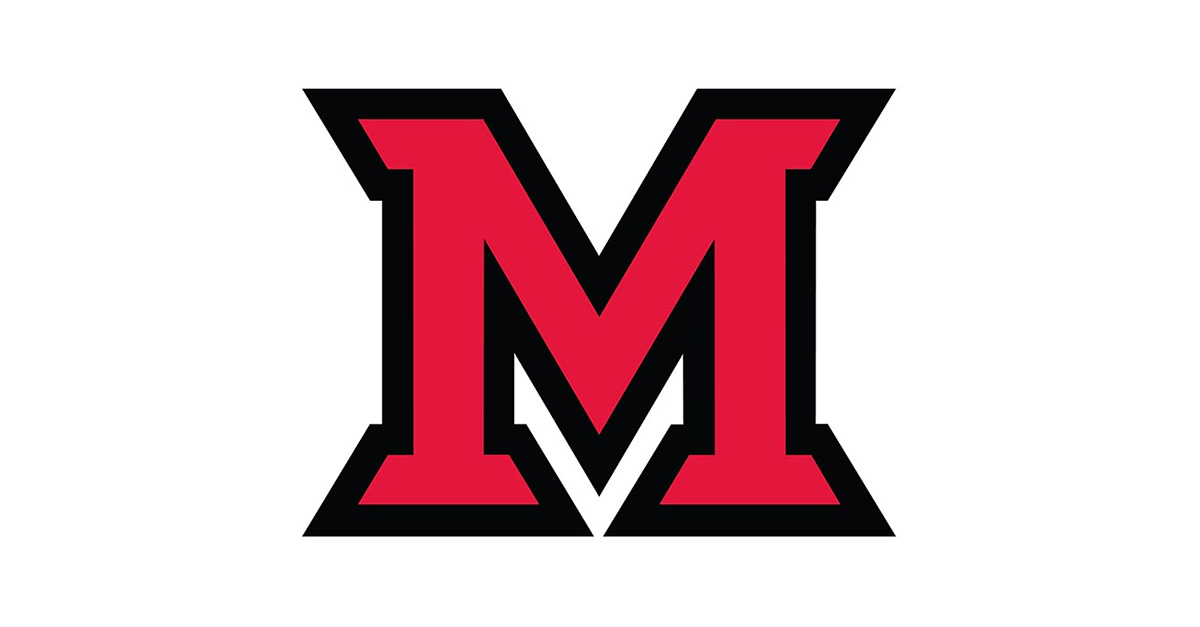 Dec 13, 2021
By Val Prevish, contributor for Miami Regionals
Launched in 2017, the English Studies (EGS) program offered at Miami University Regionals has grown steadily in the past four years, graduating a total of 77 students. This fall, the program enrolled its largest group of EGS majors so far, with more than 100 students.
English Studies graduates have gone on to an array of careers in a variety of fields, which highlights the versatility of the major, said Chair and Professor of English Whitney Womack Smith.
"I am often asked what you can do with a degree in English Studies," she said. "My answer is 'anything you want.' Our graduates have gone on to meaningful careers in technical and grant writing, education, library science, management, human resources, and nonprofit work. It's a versatile and adaptable major that opens many career pathways for students."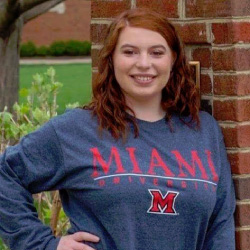 Anna Kiep
Now a graduate student in school counseling at Cleveland State University, Anna Kiep '20, found the skills she learned as an English Studies major at Miami Regionals were an excellent starting point for her future career as a middle school counselor.
"I felt really prepared," she said of her current studies. "I knew how to write and format a research paper, and I had excellent critical thinking skills. In English, we did all sorts of presentations on Zoom and in-person, which was good preparation for what I'm doing in grad school.
"In my particular program, they want to make sure you have good self-awareness and can articulate how someone else is feeling. Those are skills I developed in English classes through the open discussion of ideas and characters. I saw how many different perspectives are welcomed. It felt like a safe place for people to express their thoughts and feelings."
Kiep describes soft skills, which include leadership, teamwork, and problem-solving. With its emphasis on critical thinking and analysis, effective oral and written communication, and creative problem solving, the BA in English Studies offers students the opportunity to develop and strengthen these skills.
Employers recognize that technical skills can be taught on the job, but soft skills often take years to develop, and a lack of these skills can present roadblocks to advancing in a career. In a survey by Hart Research Associates, employers ranked the skills they felt deserved the most emphasis in college: critical thinking and analytical reasoning (82 percent), complex problem solving (81 percent), written and oral communication (80 percent), organization and evaluation of information (72 percent), and innovation and creativity (71 percent).
Students who have graduated from Miami's EGS program feel they've been well-prepared with these skills to take on whatever job duties their new careers throw at them.
Alan Hawkins, who served in Afghanistan before completing his BA in English Studies at Miami Regionals in 2020, said he knew a life of serving others was what he wanted. As an Outreach Manager for the Central Ohio Diabetes Association, Hawkins draws on what he learned from earning his degree.
"Being able to write effectively and put together an effective presentation has been a big help in my job," he said. "My English Studies degree has been very important for that. It really is much more valuable than most people think it is. You learn many essential skills, like communication, research, and collaboration. These are all important in the workplace, and make you a more well-rounded person."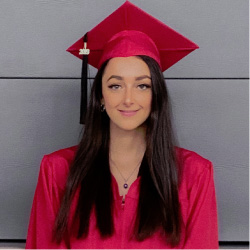 Raelyn Duening
Raelyn Duening '19, a Grant and Development Assistant for IKRON Corporation, said she was always drawn to English Studies as a major.
"English has always been something that came naturally for me," she said. "I liked the open-ended nature of the degree and the fact that you aren't limited to one type of job."
She found her way to her current position through one of her English classes – ENG 413: Grant and Proposal Writing, where students collaboratively write grant proposals for local nonprofits. Today, she employs the skills and knowledge from her Miami coursework in her career. "I love the work I do for two non-profits. In all aspects of my job now, all my EGS classes prepared me well."
"I think the EGS major can open up so many different paths for people," she said. "It prepares you for so many different types of careers."
For more information about the English Studies program, visit MiamiOH.edu/Regionals/EGS.