Alumni Advisory Board
The Arts and Science Alumni Advisory Board was formed in 2002 to provide advice, counsel, and assistance to the leadership of the college. Members of the board represent a wide range of careers and professions. They offer their expertise, experience and wisdom in order to enhance the quality of programs offered by the college and to enrich the quality of teaching and research.

Steve Cook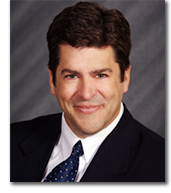 (BS '82, Mass Communication & Media Management)
Steve has worked in the television, entertainment and internet industries for over 30 years, most recently as Senior Vice President in Time Warner Cable's corporate strategy group, focusing on broadband and online businesses. He has also held positions in marketing, sales, programming, business and product development for several Fortune 500 companies. His background extends from helping to create some of the first interactive television programming at Warner Amex's QUBE to producing TV spots with the President of the United States and winning a Favorite Website of the Year Award for Road Runner. Steve holds an MBA in marketing and international business from New York University and a BS in mass communications and media management from Miami University. He resides in northern Virginia with his wife, Emily and their three children.

Kevin George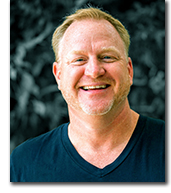 (BA '88, Speech Communication)
Kevin George has a 30-year career in sales and marketing including 13 years as a GM for Unilever and 6 years as Global Chief Marketing Officer at liquor giant Beam-Suntory. Kevin is most recently retired as President and CMO of integrated marketing agency, Mosaic. He serves on Board of Directors for New Belgium Brewing and Brightline interactive. Kevin has an MBA from Pepperdine University.

Erin Hennessy - Vice Chair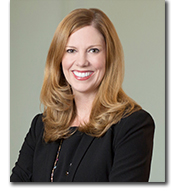 (BA '92, English Literature; Political Science)
Erin Hennessy, is the chair of Bracewell's trademark and copyright practice, focusing on trademark law, copyright law and internet and social media issues spanning many industries including entertainment, media, publishing, technology, retail, fashion and financial services. Erin counsels clients on all aspects of IP with a particular emphasis on supporting legal and marketing teams with branding issues facing their businesses. Prior to joining Bracewell, she was the assistant general counsel and chief trademark counsel for Time Warner Inc. Erin attended Miami's Luxembourg program. She earned her BA at Miami University and her JD from Widener University School of Law. She is married to Colonel Joseph D Davidson.

Michael Jacoby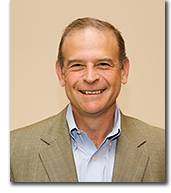 (BA '79, Economics)
Michael earned his MBA from Northwestern University. He is managing director for private wealth management for the Global Family Office Group of Deutsche Bank in Chicago. Additionally, Mike is responsible for Deutsche Bank's Private Wealth Management's offices in Chicago and Boston.

Kim Lubel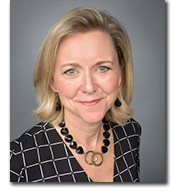 (BA '86, Spanish; International Studies)
Kim served as the Chairman, President & CEO of CST Brands, Inc. (NYSE: CST) from 2013 until CST's acquisition by Circle K in 2017. Kim joined CST Brands after over 15 years of service with Valero Energy Corporation, having served as its Executive Vice President and General Counsel. Kim currently serves on the Board of Directors of WPX Energy, Inc. (NYSE:WPX), an oil and gas exploration and production company, as well as the Board of Directors of PBF Energy (NYSE:PBF), an independent refining company. Kim is very active in the San Antonio, Texas community. Since 2009, she has served on United Way's Executive Committee and Board of Trustees and is chairing the 2018-19 community campaign for United Way. Additionally, Kim serves on the United Ways of Texas board. Kim is also member of the University of Texas Law School Foundation. Kim also holds an M.A. in International Relations from Baylor University, and her J.D. from the University of Texas School Of Law. Kim is a 2009 graduate of the Stanford Executive Program. Based in San Antonio, she and her husband Lance together have four adult-to-almost-adult children, three dogs and a cat named Tom.

Rebecca A. Messina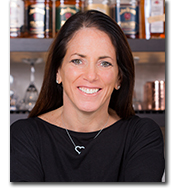 (BA '94, Spanish; Diplomacy & Foreign Affairs)
Rebecca Messina serves as Senior Vice President & Global Chief Marketing Officer of Beam Suntory, the world's third largest premium spirits company. With almost three decades of global beverage experience, Messina joined Beam Suntory in 2016 and is responsible for the company's global brand strategy development and communications, product innovation, research and development and consumer insights for Beam Suntory's world-class portfolio of brands - including Jim Beam, the world's number one bourbon, Maker's Mark, Sauza Tequila, Courvoisier Cognac, Yamazaki Whisky, among others. Prior to joining Beam Suntory, Messina built a career at The Coca-Cola Company. In roles of increasing responsibility and leadership, Messina joined Coca-Cola in 1994 and spent five years in Atlanta with numerous global media and marketing roles before expanding her career in Chile, Australia, France; and ultimately, back in Atlanta, where she held numerous roles of increasing responsibility, most notably the position of Vice President, Global Marketing Capability & Integration. During her time in that role, she led the strategic development of the global marketing agenda to continue growth in a highly competitive and changing landscape. In 2014, Messina assumed her role as SVP, Marketing & Innovation, Ventures & Emerging Brands (VEB), the internal incubator at TCCC where she was responsible for leading the marketing strategy, innovation and capabilities for Coca-Cola's VEB portfolio of premium, high growth brands. A native of Batavia, NY, Messina holds a bachelor's degree from Miami University (Oxford, Ohio) and speaks English, Spanish, French and Italian. She is currently on the Global Board of the Mobile Marketing Association(MMA), and has also served on the National Board of Directors of the American Marketing Association (AMA), the Georgia State Marketing Roundtable and the Atlanta Executive Board of the AMA. Messina is married, has two children, and lives in Chicago, Illinois.

Beth M. Mikes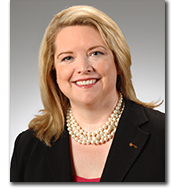 (BA '91, Public Administration)
Bethis a Managing Director in KeyBanc Capital Markets, responsible for the Corporate Syndications team. She manages a team of seasoned professionals who structure and execute syndicated loans for clients of KeyBanc Capital Markets as well as middle market clients in Key Community Bank. Beth received her BA from Miami University and her MBA from the Weatherhead School of Management at Case Western Reserve University. She is Series 24, 7 and Series 63 certified.

Graham Mitchell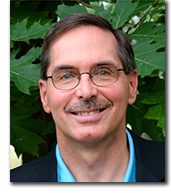 (BA '73, Zoology; MEn '76)
Graham also earned a Master's degree in environmental science from Miami in 1976. He recently retired, after 31 years of service, from the State of Ohio Environmental Protection Agency, where he managed the program that investigated, cleaned up, and restored Department of Energy and Department of Defense facilities in Ohio. Graham also serves on the boards of the Cincinnati Nature Center, Three Valley Conservation Trust, and Fernald Community Alliance.

William G. Naphin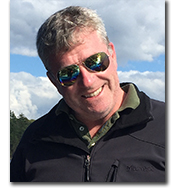 (BA '86, History and Political Science)
William has a 30-year career in financial derivatives with a specialization in interest rate options, yield curve analysis, and macroeconomic forecasting. He is currently managing a sales team at R.J. O'Brien in Chicago where our clients include investment banks, hedge funds, and global asset managers. William recieved his  MBA from Northwestern University in 1995.

Dana C. Paris - Chair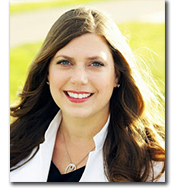 (BA '00, Psychology)
Dana Paris is the Head of Marketing at Vogue International a Johnson & Johnson Company. She joined Vogue International in 2014 as the Chief Marketing Officer and developed the global marketing vision and strategy. She was a key member of the management team that led the process of the sale of Vogue International to Johnson & Johnson in 2016 for $3.3 Billion. She has worked in CPG Brand Strategy and Marketing for the past seventeen years with a focus in Beauty and was awarded the 2017 Top Talent Award by the Cosmetic Executive Women's Organization. Prior to Vogue International, Dana was with L'Oreal USA for eight years in various Brand Marketing and Strategy roles. She has also worked in Brand Marketing for Kraft Foods, Hearst Magazines, and Hallmark Cards. She received her BA from Miami University and a MBA from NYU Stern School of Business. She current serves on Miami University's College of Arts & Science Advisory Board as the Chair and as the President of The Helen Gordon Centre for Women Board.

Jeff Patton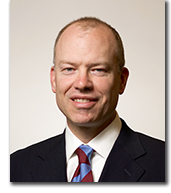 (B.Phil. '88, Interdisciplinary Studies)
Jeff is General Counsel for Midwest Tape,  LLC. After graduating from Miami, Jeff Patton earned a Master's degree from The University of Sheffield, in Sheffield, England, and a J.D. from Harvard Law School. He is currently General Counsel of Midwest Tape, a privately held distributor of audiovisual materials to public libraries. Midwest Tape's digital service, hoopla, allows users of participating libraries to access thousands of movies, television programs, audiobooks, ebooks, comics, and music albums via the web or the hoopla Apps for mobile and streaming devices.

James G. Reichert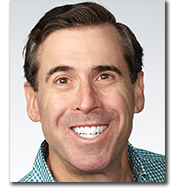 (BA '84, Political Science and English)
Jim is an entrepreneur and author. His ventures have included CPG, apparel, and technology; and he has co-authored five books. He holds Master's in Public Finance from UPenn and International Affairs from WashU (St. Louis,)and was both a student and faculty at Bread Loaf (Middlebury College.) He has two children, Sydney, a 2016 MU graduate and Shane, a Northeastern Sophomore. He lives in Westchester County, NY and has served on numerous civic boards including: United Way; Jewish Federation; American Youth Soccer; and others. Relatively meaningless, but perhaps interesting, he plays tournament-level platform tennis and tennis, is a low single digit golfer, is a current world record holder in indoor rowing, and, is an avid, but pedestrian, fly fisherman. He is currently writing a play, a non-fiction book, and a novel.

Russell B. Starkey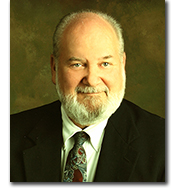 (BS '64, Physics)
After graduation I spent approximately 10 years as an officer in the Navy submarine force. Served aboard three submarines, one conventional and two nuclear. Left the Navy at the rank of LT Commander. Spent the next 35 years in the civilian nuclear arena. Among other management positions, I was Corp. VP and General Manager of two nuclear power generation stations and then Corp.VP and General Manager of two uranium enrichment plants. My wife, Joan, and I raised three daughters and retired to Oxford, Oh. in March 2010.

Woodrow Stroud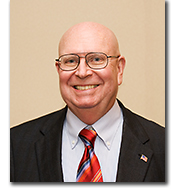 (BA '63, Political Science)
Woody is Miami Class Agent for the Class of 1963 and chair, Class of 1963 50 Year Reunion Committee. He is retired president of Merchants Capital Management Corporation, retired senior vice president of National City Indiana, and retired lieutenant colonel, United States Air Force/Air National Guard last serving as commander, 178 Consolidated Aircraft Maintenance Squadron. Woody believes in Miami's philosophy of community engagement and so continues to participate in civic activities. He currently serves, or has served, on the executive committee and board, Miami Valley Regional Planning Commission; chair, Greene County Transit Board; Dayton VA Medical Center Veteran Advisory Board; Greater Dayton Area Hospital Association VA Medical Center Task Force; Dayton Development Coalition 2010/2020 Committee; president and trustee, Miami Valley Military Affairs Association; chair, Dayton Area Chamber of Commerce (DACC) Military and Federal Government Affairs Committee; DACC Board of Directors; interim chair, Ohio Employer Support of the Guard and Reserve; president and trustee Greater Dayton Jaycee Housing.

Beth Whelley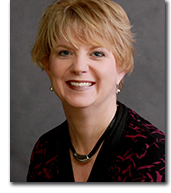 (BA '87, Speech Communication)
Beth is Sr. Vice President and Managing Director, Southwest Ohio, for Fahlgren Mortine. She works in corporate communications and public relations, focusing most of her work in crisis communications; presentation coaching and media training for executives; and community outreach and affairs. Whelley holds degrees from Miami University and Wright State University. She is active in the region, serving on the Board of Trustees for Sinclair Community College and the Miami Conservancy District.