News
Letter Writing Campaign
October 10, 2017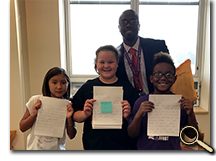 After hearing about the recent hurricanes, the Center for School-Based Mental Health Programs (CSBMHP) wanted to come up with a way to offer support for the schools, students, families, and communities impacted by the damage.
Dr. Cricket Meehan came up with the idea of having Ohio students send letters to offer compassion and encouragement to students their age in the hurricane zones. The CSBMHP connected with various Ohio schools to collect the letters, package them, and send them to the impacted schools who indicated that they would like to receive letters for their students.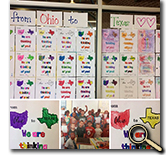 We received such a positive response and are excited for the students in Texas, Florida, and other impacted areas to read the letters! We hope it will bring them some joy during what has likely been a difficult time for many of them.
See also: