Student Spotlight
Paige Melton
(Class of 2015)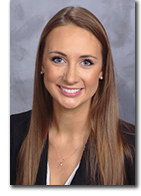 I lived in the Pre-Law Living Learning Community (LLC) in Stanton Hall. At that point I wasn't sure if I wanted to go into law…Being exposed to it in the LLC made me want to go to law school even more, so it's my first priority now.


Read what Paige had to say about her Public Administration major and involvement in the Amicus Curiae pre-law society.

Jonathan Fox
(Class of 2015)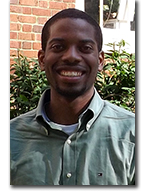 Soon after I got involved in the Pre-Law Program, I was given a mentor, Martin Shepherd…Throughout my college career, he connected me with Miami alumni and professionals who worked in Ohio and in Washington, DC, which enabled me to identify possible legal careers I may be interested in. Over time, our mentor-mentee relationship has evolved into a friendship.


Read what Jonathan had to say about the Inside Washington program and his internships on Capitol Hill.

Shannon O'Keefe
(Class of 2015)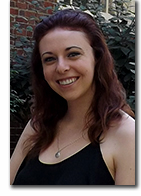 After I changed my major to English literature and got involved in Miami's Pre-Law Program, I learned about the law internship in the Philippines two days before the application deadline. I had already fallen in love with traveling, I'd always wanted to go to Asia, and I had heard about the law firm, White & Case, that was offering the internship. I rushed to get all of my materials together to Maria Vitullo before the deadline, and she was very helpful. I eventually made it through three interviews, and it was worth it!


Read what Shannon had to say about her study abroad in Tanzania and internship in the Philippines.

Monika Mudd
(Class of 2015)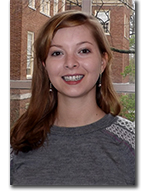 I visited Miami 3 times and just fell in love. What pushed me over the edge was Miami's high success rate for students getting into law school … Maria Vitullo, director of the Pre-Law Program, is also fabulous … Maria thought of so many things I'd never considered, like diversifying my resume for law school.


Read what Monika had to say about Victorian literature and Miami's Mock Trial Team.

Nathan Holaday
(Class of 2016)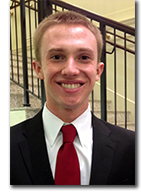 Maria Vitullo has been a great mentor … One of the things Mrs. Vitullo encouraged from the start was to do what you're interested in, because law schools can accept you with any degree, no matter what your major is … I definitely have a passion for the College of Arts and Science's Pre-Law Program.


Read what Nathan had to say about Miami's Pre-Law Program and networking opportunities with prospective employers.

Jennifer West
(Class of 2014)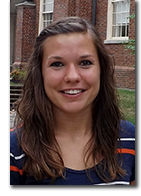 Our [Mock Trial] team has traveled all over, including Orlando, Florida for regionals last year as well as New York City, Los Angeles, and around Ohio. And we've had judges tell us how well prepared we were, praising even our courtroom décor. We were even ahead of people who'd just come out of law school because they hadn't had the same level of practice!


Read what Jennifer had to say about Mock Trial, Amicus Curiae, and a liberal arts education.

Kyle Denman
(Class of 2017)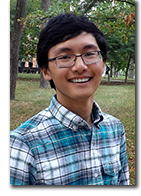 It's been great just getting to know some of my professors, especially Maria Vitullo, Elizabeth Zimmerman in the Pre-Law Program and Patrick Haney in the Department of Political Science … they've helped me narrow down my choices of which law school to go to and, more importantly, what I need to prepare in order to do that.


Read what Kyle had to say about being Youth Mayor of Cincinnati, a University Academic Scholar, Mock Trial member.

Jenna Ward
(Class of 2010)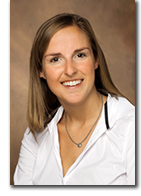 The Pre-Law Program was indispensable. I received advice on choosing schools to apply to, studying for the LSAT, and writing a personal statement.


Read what Jenna had to say about her favorite classes and mentors at Miami.