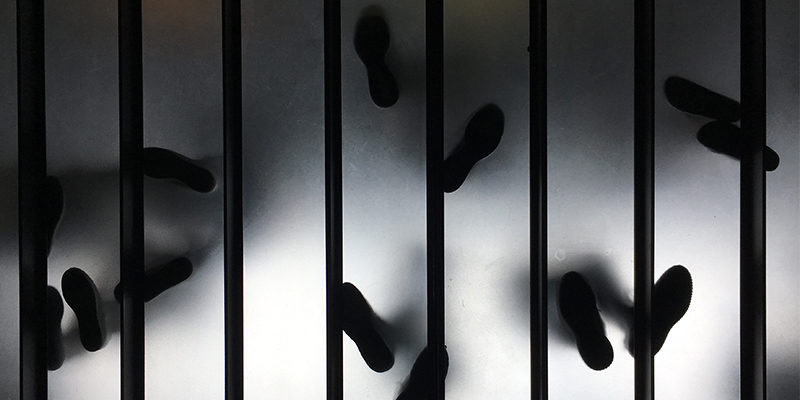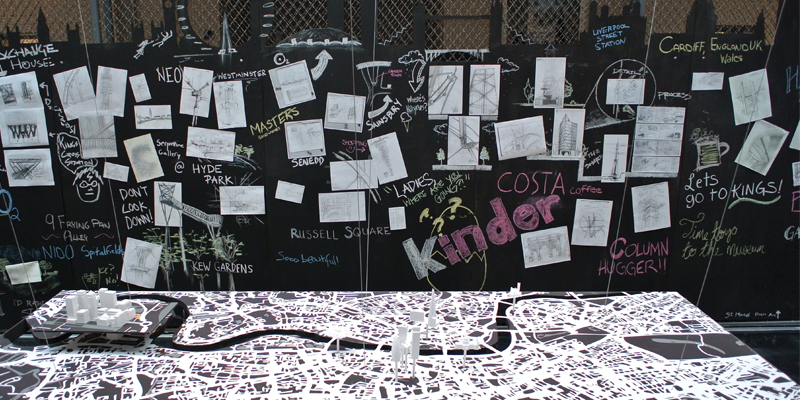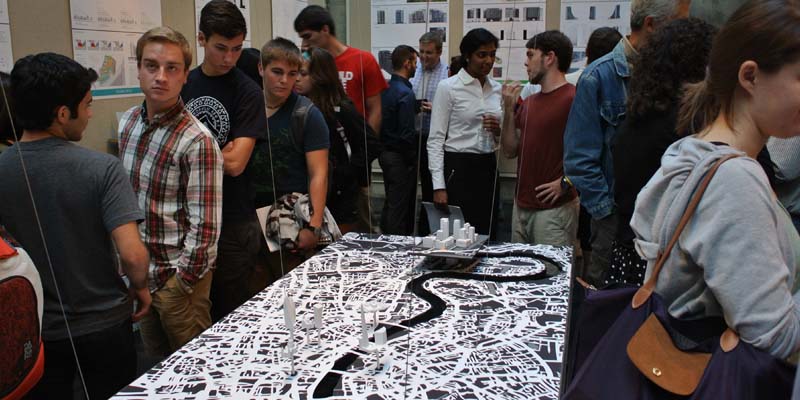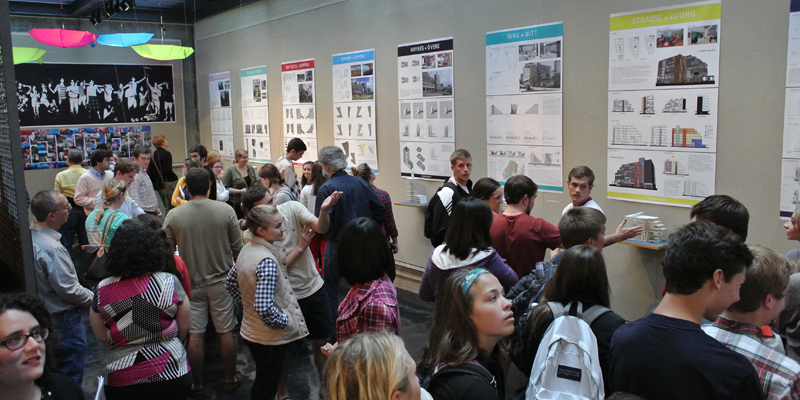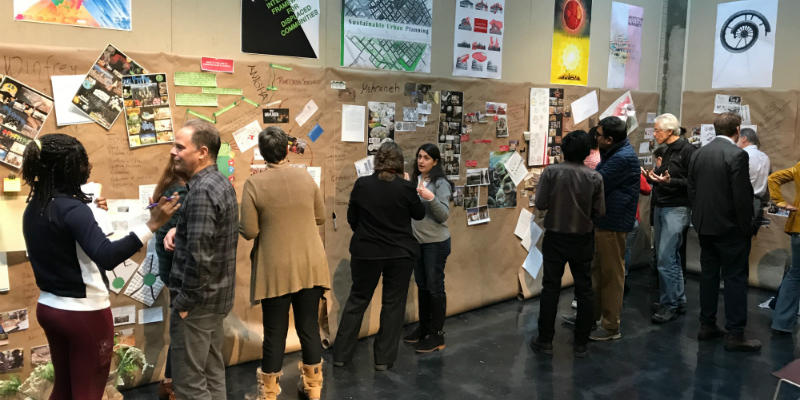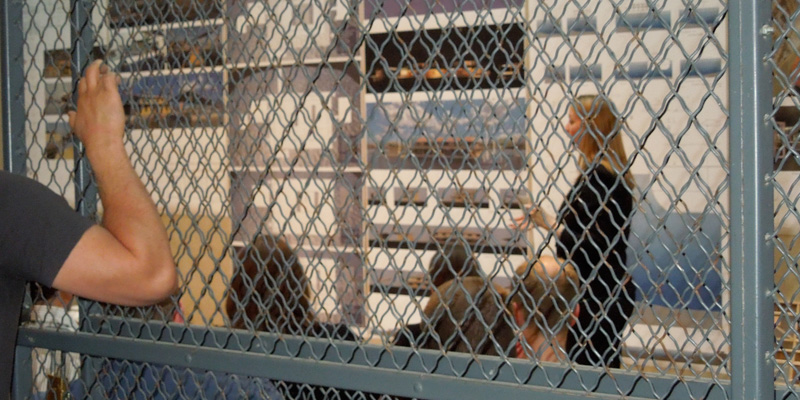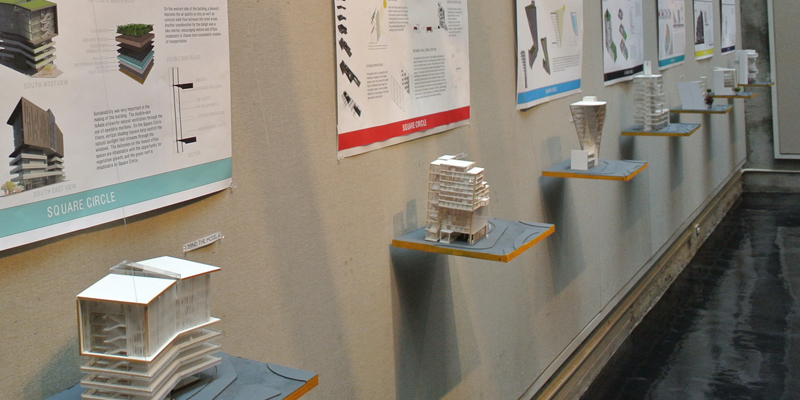 The Cage Gallery, located in the lower level of Alumni Hall, provides ongoing exhibits of professional as well as student work within Architecture + Interior Design.
---
Spring 2019 Exhibition Schedule
Sergio Sanabria: against the silence of surface
January 1-February 9
Contemporary physics has opened new theoretical space for painting investigations, which physicists can pay no attention to except as non-professional cultural interests, because in their brilliant intellectual isolation, any external narratives, visual arts, music, poetry, metaphysics or theology is forbidden revelation. Let us accept their astonishing efforts by playing with their gifts.
---
Zeke Leonard: Make Stuff Out of Things
March 3-March 16
"Value" is a construct. The difference between something that is priceless and something that is worthless is simply a shift of attitude, of viewpoint, or of attention. The artist talk, workshop, and collaborative exhibition will examine ways that one maker ascribes value, and methods for assessing value in the objects and spaces that we engage every day.

Zeke Leonard is an assistant professor in the Syracuse University School of Design, member of the Environmental and Interior Design faculty, and Coordinator of the School of Design's First Year Experience. His research involves the role social responsibility and environmental stewardship play in contextually-relevant design and fabrication practices. An inveterate maker, finder of things, and story teller, he loves the cast-off, the ignored, and the ostensibly broken. Zeke holds an MFA in Furniture Design from the Rhode Island School of Design and a BFA in Set Design from the University of North Carolina School of the Arts.
---
2018 Ghana Design Build
March 17-April 6
In the summer of '18 seventeen students and one alum of the Department of ARChitecture+Interior Design spent six weeks in Ghana, West Africa to design and then build a maternity ward. The students were responding to a prompt from the Chief and villagers of Abrafo-Odumase as well as interviews and visits to existing facilities around Ghana. During a tour of the country to gain a better understanding of the culture, the daily lives, and the architecture of Ghana, the group designed three schemes/solutions for the village. A design was chosen after a presentation to the Chief and villagers and construction began immediately. Working with Ghanaian masons, carpenters and laborers the group finished the building in 21 days.