Cage Gallery
The Cage Gallery, located in the lower level of Alumni Hall, provides ongoing exhibits of professional as well as student work within Architecture + Interior Design.
---
Spring 2018 Exhibition Schedule
Redacted Fashion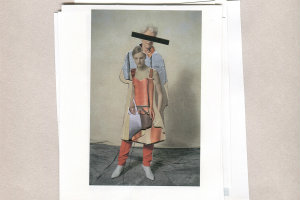 January 29-February 9
This exhibition explores the intersection of feminism, fashion, and perception. Or might the just be collages from magazines. The exhibit will include human scaled collages by Samantha Perkins.
---
A Student Response to a Crisis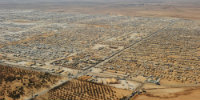 February 26-March 2
This student exposition presents interdisciplinary research examining refugee camps' variety and evolution to reflect the lifestyles of the individuals living in the camps. Although each response may be unique to the refugee camp, the work presented explores the possibility of a refugee camp vernacular shared between camps.
---
Cockroach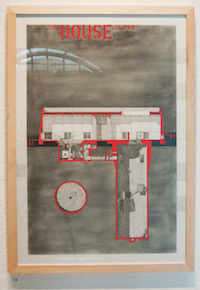 March 5-16
This exhibit contains over 70 separate framed works by Brian Delford Andrews.  There are up to 20 different projects represented in the exhibit. The drawings/projects have been executed over the last 10 years and include a series based on architectural interventions in the Inland Empire, as well as a sequence based on the Charles Starkweather murders, done as an architectural exploration while Andrews was the Hyde Chair at the University of Nebraska. The drawings continually explore a connection between image and text as a way of the description of place.
---
We Also Play

March 26-April 13

Collected visual examples of faculty work will be in this exhibition. The work includes responses to poetry, landscape, spaces for human habitation as well as others.
---
Material Directions

April 23-27
A presentation of new, innovative, and interesting materials and their uses.