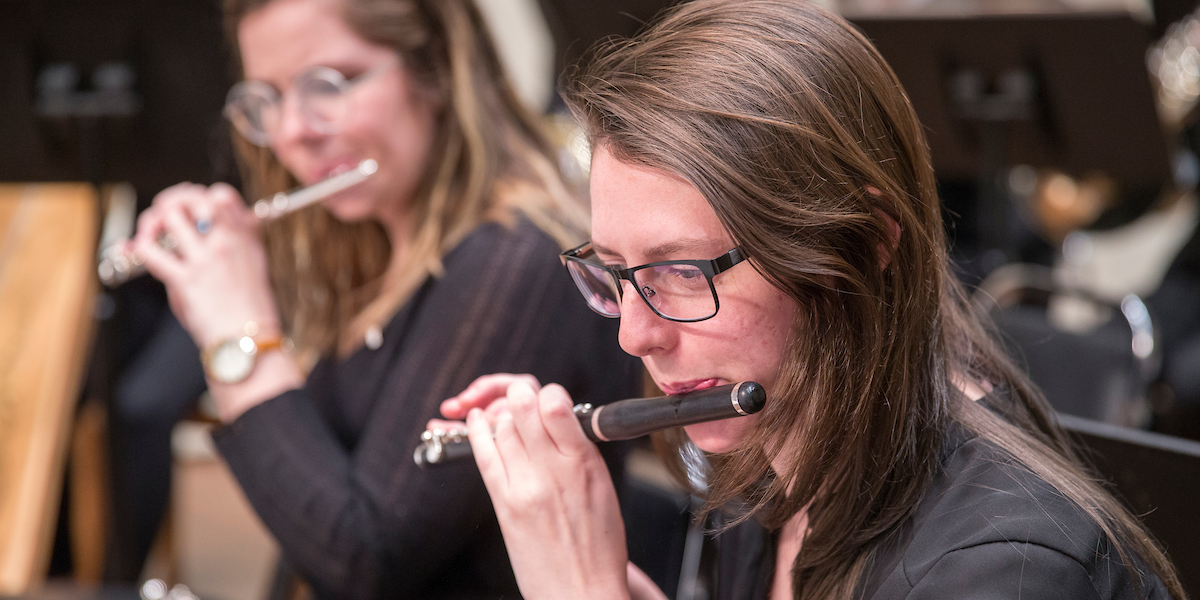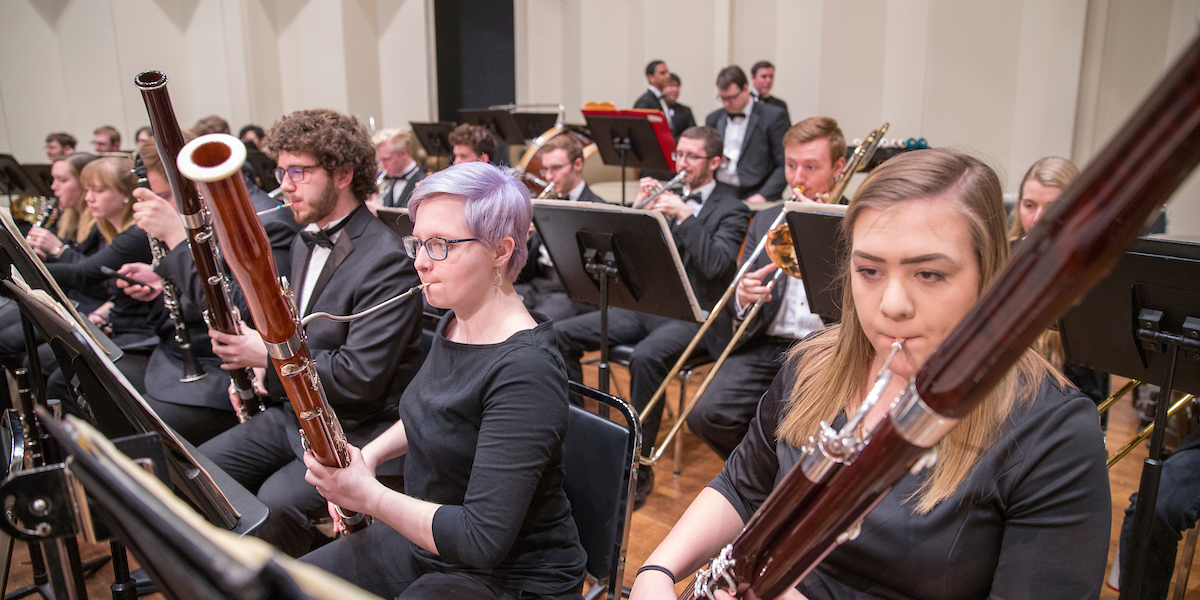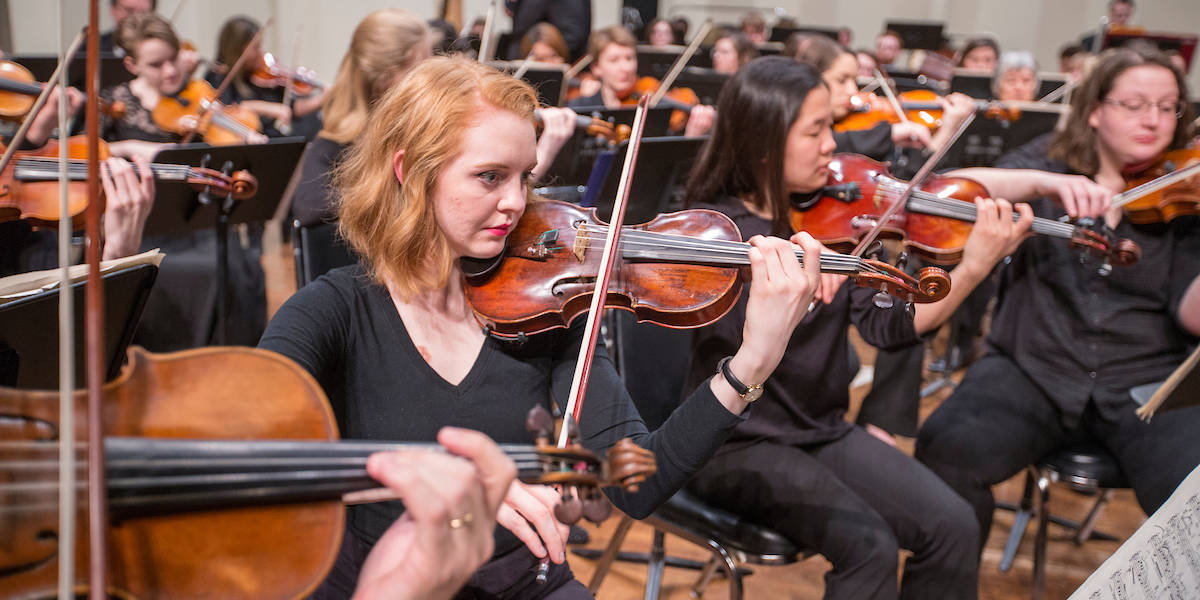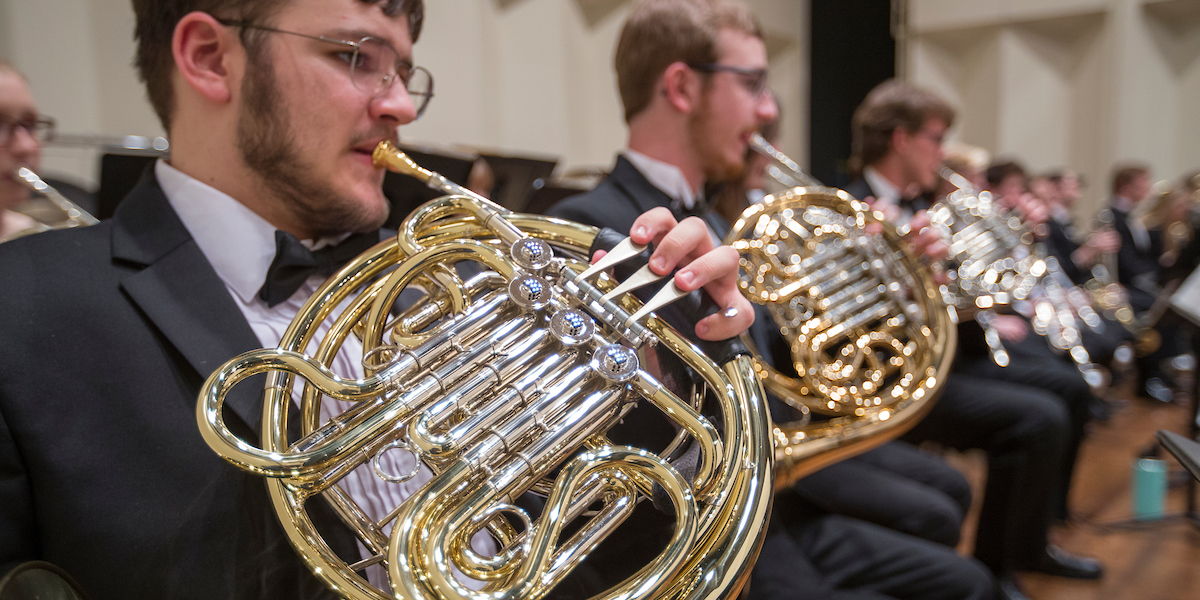 The Miami University Symphony Orchestra (MUSO), with a history dating back to 1890, is dedicated to the quality performance of the orchestral repertoire from the Baroque era until our days, including world premieres by contemporary composers. The ensemble combines undergraduate and graduate students of all majors in pursue of high artistic standards, as well as the professional and artistic growth of its members.
The ensemble has an extensive performance schedule on and off campus, which includes in addition to the orchestral repertoire, a full opera production, concertos with renowned soloists as well as student soloists, choral-symphonic repertoire, ballet and music from other traditions and genres.
Auditions
Strings (Updated for Spring 2019)
Below you will find a link to sets of audition materials organized by instrument. Specific instructions for your audition are contained within each instrument's folder. Please note that you must be signed into your Miami Google account in order to access these audition materials.
Spring 2019 String Member Audition Excerpts »
Woodwinds and brass (Updated for Spring 2019)
Woodwind and brass players wishing to perform in the Symphony Orchestra, Symphony Band or Wind Ensemble take one audition to be considered. Audition dates are November 5th, 8th, 11th, 12th and 13th. All auditions take place in PRS100. Instructions and an online sign-up form for audition times are available below.
For more information, contact director Ricardo Averbach, averbach@miamioh.edu