Audition Dates: Fall 2019 Admission
Saturday, November 3, 2018
Saturday, January 12, 2019
Saturday, February 16, 2019
Saturday, February 23, 2019
---
Please contact the Department of Music (music@MiamiOH.edu or
513-529-3014) with any questions regarding the audition process.
Announcements

Join the Miami University Symphony Orchestra at Hall Auditorium on Friday, October 5, 2018, 7:30 p.m. for The Tigerland Concert: When Music Meets Literature. Inspired by the Wil Haygood's Tigerland, the concert explores themes covered in the book including the Civil Rights Movement of the 1960s. Free admission. More about the concert »
Become a #ThrivingArtist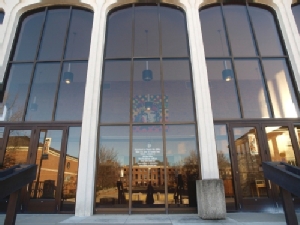 Begin planning for your career on Day One!
newsletter