About the MUSO
The First Years
The Miami University Orchestra dates back as far as 1890 to the Miami Stringed Orchestra, which consisted entirely of banjos, mandolin, guitars, and piccolo-banjos.
It was not until 1903, however, that the Miami University Symphony Orchestra was officially founded. At its inception, this twelve-member ensemble, under the direction of Dr. S.S. Meyers, served to play each morning in the university chapel service and at most university functions. An article in the December 1904 edition of The Miami Student reads in part, "...since its organization a year ago, [the Miami orchestra] has perhaps contributed more to the pleasure of the college life of Miami than any other organization..." An editorial in the January 1905 Miami Student later boasts, "Both students and faculties can feel justly proud of our Orchestra. It is a living exemplification of the precept, that whatever is worth doing at all, is worth doing well...it would not be an exaggeration to say that it is the flower of the music department." Soon after 1905, however, the orchestra was forced to disband as the number of instrumentalists at the university dwindled. Ten years later, in 1915, plans to revive the orchestra were undertaken.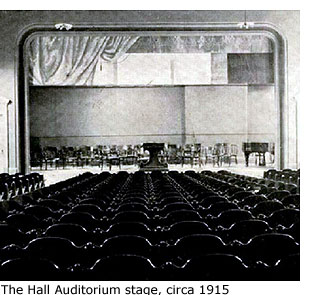 The Miami Student announced on November 25, 1915, "The development of the university orchestra is well under way, for the most difficult part of the process — that of securing the talent, was easily accomplished." The premiere of this new ensemble took place on December 15, 1916, in the First Concert of the Miami University Orchestra with a 44-member ensemble held in Hall Auditorium under the direction of noted composer and conductor Joseph W. Clokey.
Growing Up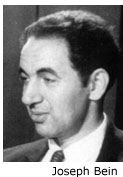 Over the next several decades, the orchestra's leadership included conductors
Donald Kissane
,
Roy A. Williams
,
Dr. Theodore Kratt
,
Gordon Sutherland
,
Joseph Bein
, and
Adon Foster
. In 1957, the university secured conductor and composer
Otto Frohlich
, a native of Czechoslovakia, to direct the orchestra and the newly organized student opera program. Frohlich's twelve year tenure with the orchestra contributed a great deal to the success of both the ensemble and the music department.
Into the Present
After Frohlich's retirement, the ensemble was directed by
George Seltzer
and, later,
Paul Nadler
.
Carmon DeLeone
, current director of the acclaimed Cincinnati Ballet, served as director of the orchestra from 1980-1992. Following DeLeone were conductors
Gary A. Speck
,
Jacob Chi
, and
Jose Luis-Novo
, who, in 1998, founded the Oxford Chamber Orchestra, a collaboration between music faculty and select students. The group's current conductor,
Ricardo Averbach
, a native of Brazil, was appointed as conductor of the Miami University Symphony Orchestra in the fall of 2002.