Fibercation: Creating Surface Design Art Techniques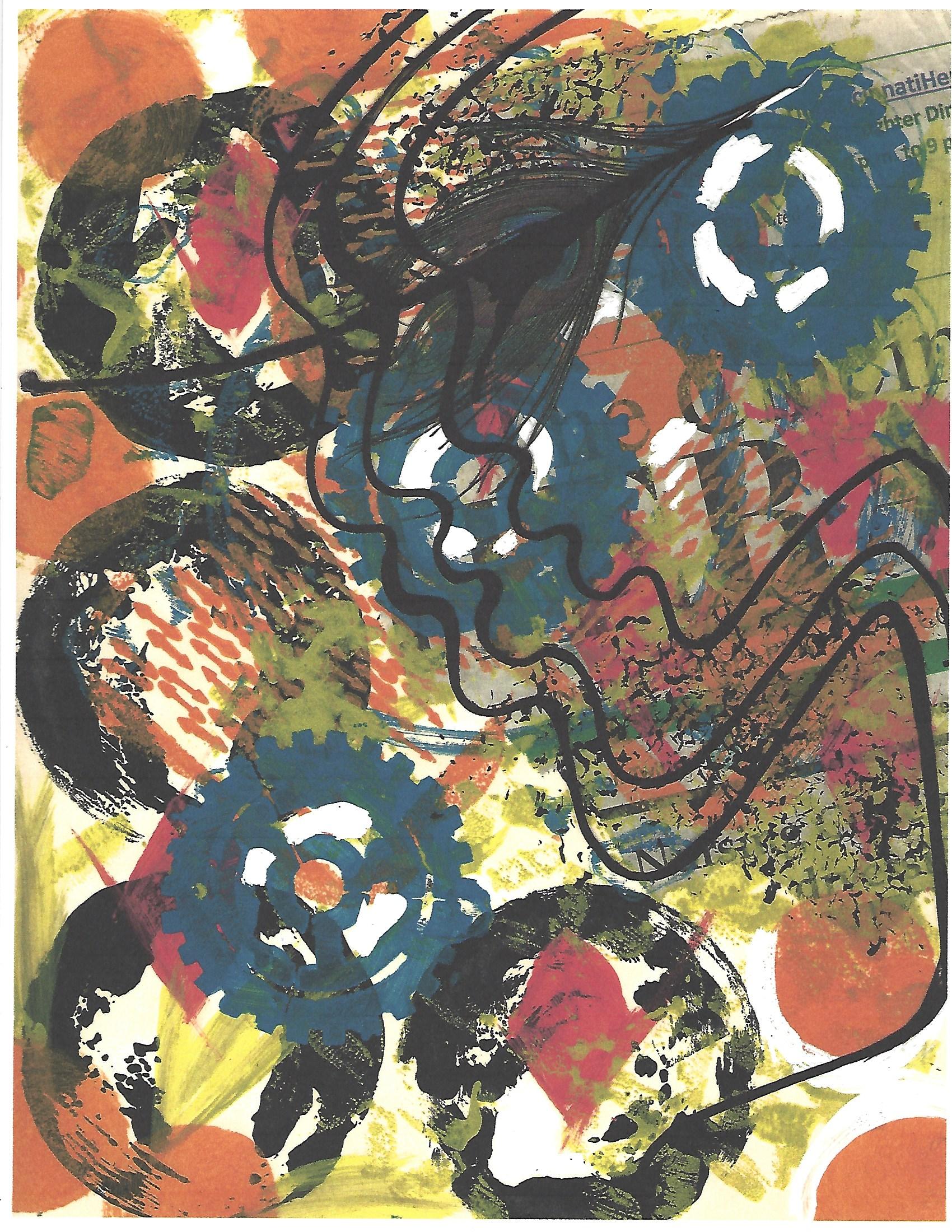 Date: June 25-June 29, 2018
Medium: Fiber Arts, Surface Design, Screen Printing
Instructor: Cynthia Lockhart (email)
Skill Level: All
This workshop will explore fabric, textiles, and medium, and their relationship with culture, fashion, design and art practices, examining the relationship between material, process, and the maker.
The course will include a variety of techniques, such as screening printing, textile painting, dyeing techniques, shibori, surface manipulation, print and pattern development, mark-making, and embellishments. Students will create unique samples/yardage which can be used to craft art work and enhance their knowledge of skill-sets for future projects. Students will learn the processes of design inspiration, trend research, color, and mood development. Methods will include basic hand sewing and machine construction.
At this time, Fibercation is closed.
Tuition does not cover the cost of supplies and materials. Many of the workshops require you to bring specific materials or tools with you.
---
Supply List
Supplies are subject to change. A final list will be emailed to each participant before the first day of class.
Materials each student should bring to class:
Paper for sketching (copy paper will be fine) or a sketch pad
Pencils, Pens, Sharpies (thick and thin-what you like to use to sketch with)
Comfortable clothes and apron (when we are dyeing it can be messy)
Magazines, books, and images for inspirational tears for your mood board
Swatches of fabric scraps, buttons, trims, etc. (stuff that inspires you).
Laptop or tablet to access the internet to research for images (Optional)
Everyday objects to use for printing with found objects (i.e. objects that have texture, bumps, holes or interesting shapes. Check the kitchen drawer, office, hardware store, yard, street. Think plastic, Brillo pads, corks, circular items, brushes, sinks stoppers. Use your imagination.)
1 roll 2" wide masking tape
1 roll 1 " wide masking tape
1 roll 2" wide silver duct tape
1 X-Acto knife (or similar utility knife) for cutting stencils. (You will be creating your own stencil designs). Also bring a few stencils you have collected, only if you have them.
2 pairs scissors (different sizes) for cutting fabric/paper (Optional. If you have and prefer to use a rotary cutter, bring it)
Cutting mat
Basic sewing supplies for hand sewing, assorted threads, needles, and straight pins.
Clear plastic ruler (Must have 1" by 12"), Tape Measure
Foam paint brushes, at least 15-20 pieces (they come in an assortment set)
Sewing machine is OPTIONAL. It is not required for our design process. The focus of course is to allow you to explore new techniques and discover new methods to create your art.

Fabric
¼ yard cuts of 4 colors of sheer fabrics, ¼ yard cuts of 4 colors netting fabrics, for layering, collage and embellishment
Other interesting fabric scraps, accent fabrics, odd stuff and trims with texture that you may have collected to use (i.e., thought you would use but never did)
Buttons, beads, bits of metallic accent trims and braid trims
Silk Screen, Squeegee and Screen Print Ink
Buy on sale, Plaza Art has a good selection. A kit will have all the basic supplies you will need for this class including the inks for fabric. Recommendation: if you are buying a kit, purchase the Speedball Value Fabric Screen Print. Plaza Art. | item # 530175
Bring an assortment of small plastic containers (i.e yogurt container size and smaller), with lids for storage of your unused paint. Also bring 4 plastic shoe boxes with lid.
I am hoping that many of the basic items on the list you already have. If you have any questions, please do not hesitate to contact me at cynthia.lockhart@uc.edu
Instructor will also provide an essential kit including fabric, dyes and other supplies (included in Studio Fee; see below). Estimated cost of instructor supplied materials: $100 - $150 depending on individual usage.
---
Studio Fee
All workshops have a studio fee. Fees are collected at the end of the workshop and payable by check or credit card. MU no longer accepts cash.
Estimated studio fee for this workshop: $100-150*
*The final cost may vary depending on the actual cost of materials at the time of the workshop. It is possible for fees to be less or greater than the range indicated depending upon individual student usage.
---
About the Instructor
Cynthia Lockhart's fiber art is infused with a kaleidoscope of diverse influences, such as nature, fashion, music, travel, and African arts. Her work is included in the collections of the Cincinnati Art Museum, University of Cincinnati, and private collectors. Professor Lockhart has lectured at conferences and museums throughout United States, Japan, Italy and France. Recently, her artwork was featured in a solo show at the Manchester University in Indiana. Professor Lockhart currently teaches Fiber Art Fashion, Art of Jewelry & Leather Accessory Design and Masters of Design Professional Development Seminar courses at the College of Design, Art and Architecture at the University of Cincinnati.
New for 2018!
Reduced tuition for graduate workshops
Tuition for our graduate-level CraftSummer workshops is now significantly more affordable than in past years! Both Ohio and Non-Ohio students will pay only $280 per credit hour ($420 for a 1.5 credit hour course).
View registration and fees »