John Foster, '85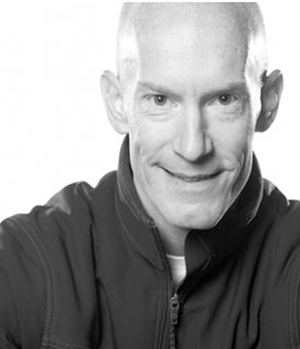 John Foster is a business designer dedicated to helping people and organizations perform at their best. He has served many of the world's most innovative companies in executive roles and consulting relationships. He has broad experience designing, building, and managing internal operations for talent driven companies; from innovation strategy, to talent management, to HR and facilities. In 2013, John founded Gamut Labs as a platform to advise start-ups and build tools that help people learn and grow.
Prior to setting off on his entrepreneurial venture, John was SVP of Talent and Organization at Hulu, and held the same roll at IDEO before that. He has deep expertise in psychology, sociology, organization development, leadership development, and communications; and has held significant leadership roles at Fidelity Investments, Levi Strauss, and Mercury Interactive (now part of HP) and Citibank.
Prior to his internal corporate roles, he worked as a leadership, strategy, and team-building consultant for Aon/Pecos River Learning, where he worked with dozens of Fortune 500 companies on organization development initiatives.
John began his career in technology sales, has helped run a small residential construction company, and spent thousands of hours facilitating outdoor leadership programs for kids of all ages. He earned a MEd in experiential learning from Colorado State University and holds a dual BA in Psychology and Communications from Miami University. He lives in California with his wife and 4 children and enjoys travel, playing guitar, and outdoor adventure sports.