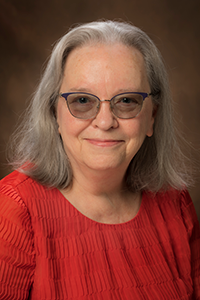 Sandra Garner
Sandra Garner is a past Heanon Wilkins fellow at Miami University (2010-2012), a recipient of the National Endowment of the Humanities Summer Stipend Award (2013), was an Altman Scholar in "Globalization and Belonging" (2013-2014) and a Chief Floyd Leonard Faculy Fellow (2021-2022).
Garner's publications include: "To Come to a Better Understanding: Complicating the Two Worlds Trope" in Beyond Two Worlds, Joseph Genetin-Pilawa and James Buss, editors, (SUNY Press, 2014); "Aztec Dance, Transnational Movements: Conquest of a Different Sort," The Journal of American Folklore, (Fall 2009); three encyclopedia entries "Black Hills Dispute and Black Hills War," "Shawnee," and "Tecumseh's War," for Multicultural America: A Multimedia Encyclopedia, Carlos E. Cortés, editor (SAGE Reference, 2013); and an invited book review of "Carrying the Word: The Concheros Dance in Mexico", Susanna Rostas, American Anthropologist, (June 2011).
Dr. Garner's book, To Come to a Better Understanding: Medicine Men and Clergy Meetings on the Rosebud Reservation, 1973-1978 (University of Nebraska Press, June 2016), examines a five-year long dialogue between Lakota medicine men and Catholic priests to consider the possibilities and limitation of inter-cultural understanding. What happens when two very different cultures, with a long history of inequitable power relationships come to the table to try to come to a better understanding?
Dr. Garner became a Myaamia Center affiliate in Spring of 2022.