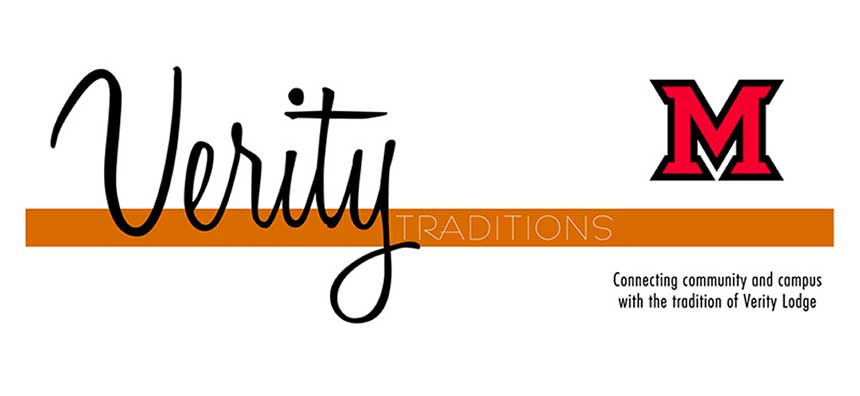 Verity Traditions
All Verity Traditions programs are free and open to the public. A light meal is provided 15 minutes before each program starts.
Donations of any amount are always welcome. Donate online at http://www.forloveandhonor.org/verity.
An Evening with Frank Sinatra, Nat King Cole, and Friends
August 9 • 6pm
Enjoy a walk down memory lane with songs of the past by Frank Sinatra, Nat King Cole, Tony Bennett and other popular artists. Local recording artist, Rick Gibbs, brings the music and memories to life.
Festivals and Frolics: A History of Cincinnati's Most Famous Festivals and Food
September 26 • 6pm
Based on "Cincinnati and Soup: Festivals and Frolics", Cheri Brinkman local author and former Miami Regionals' Hamilton campus faculty member, will explore the great Ohio Valley and Northern Kentucky festivals: the ever-popular Oktoberfests, Goetta Fest, Paneygri, as well as other area favorites like the Country Apple Festival and the Blues and BBQ in Lebanon.
Fun Fact: Did you know that the Ohio State Fair was held in Cincinnati and in Dayton?
How North Vietnam Lost the Battle But Won the War (The Tet Offensive)
October 9 • 6pm
Fifty years ago this year, the North Vietnamese launched the Tet Offensive, a series of attacks that turned the tide of the Vietnam War in their favor even though it was a disastrous military defeat. Rob Schorman, a history professor at Miami Regionals' Middletown campus, will examine the events, images, and sounds that made this event the turning point of the war.
Future of Healthcare
November 8 • 6pm
As our technology capabilities advance, so does the landscape of healthcare. Cameron McGregor, vice president for business development at Atrium Medical Center and Daniel Tryon, executive director and site administrator for Kettering Health Network Middletown, will take a look at trends in healthcare and how these changes impact patients.