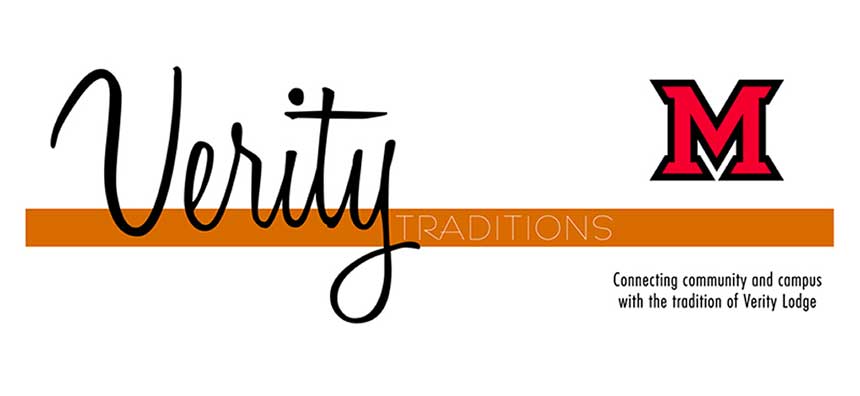 All Verity Traditions programs are free and open to the public. A light meal is served at 5:45 pm for the first sixty attendees.
Donations of any amount are always welcome. Donate online at http://www.forloveandhonor.org/verity.
The Cincinnati Museum Center presents The Age of Steel, 1895-1920
February 21 • 6 pm
The turn of the 20th century marks a significant transition in the evolution of building architecture. The development of the steel skeleton enabled architects to reinvent the office building and reach previously unimaginable heights.
The Mannered Life Before The Great War
March 26 • 6 pm
Explore the manners, culture and social classes before World War I. This program will include a fun quiz to test how much you know about late Victorian manners and answer the question, "Would YOU fit in at Downton Abbey?"
Presented by Cheri Brinkman local author and former Miami Regionals' Hamilton campus faculty member.
Introduction to the Chinese Language
April 23 • 6 pm
Four international students from Miami University will introduce audience members to the Chinese language. Topics will
include:
naming conventions, numbers and counting, basic pronunciation, and greeting and parting. The many dialects of the Chinese language will also be discussed.
Square Foot and Pallet Gardening Made Easy
May 14 • 6 pm
Presented by Alfred Hall, the Advisor to the HUGS Board, and urban farmer and local food system advocate.
The American Rolling Mill Company: Building for a New Century
June 4 • 6 pm
Special presentation by Sam Ashworth. Ashworth is a former Armco employee, teacher, graphic artist, and
past president of the Middletown Historical Society.