Meet the Staff
Jenny Levering, Director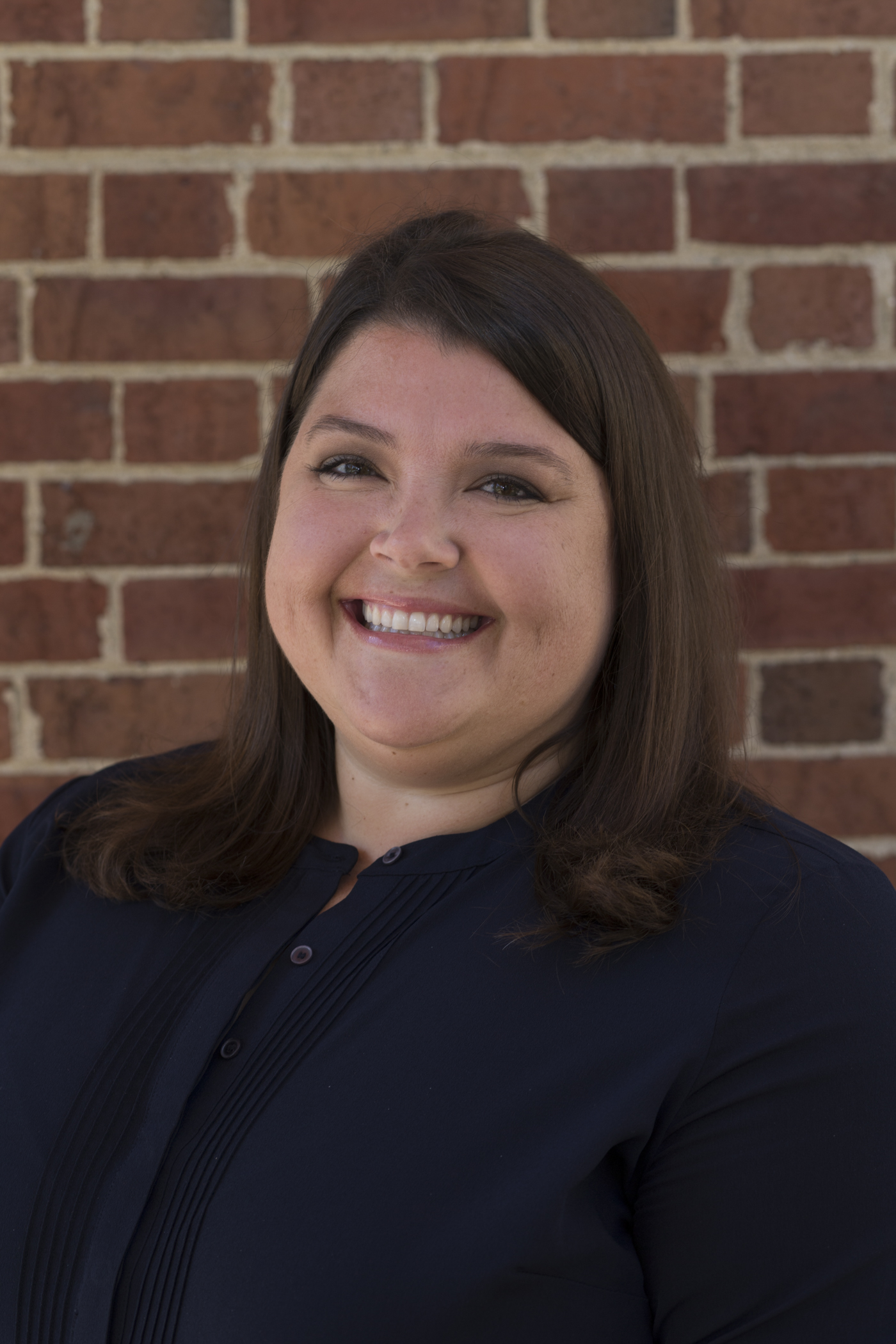 Jenny Levering holds a Masters Degree in Student Affairs in Higher Education from Ball State University and a Bachelor's Degree in Communications from Loyola Marymount University in Los Angeles. A member of Delta Gamma and originally from California, Jenny is the Director of the Office of Student Activities and the Cliff Alexander Office of Fraternity and Sorority Life.  Prior to joining the Miami community, Jenny worked at the University of North Carolina at Chapel Hill in the Dean of Students Office working with Fraternity and Sorority Life.  She's been a member of the Association of Fraternity and Sorority Advisors since 2002 and is the Director of Educational Programs for the Association of Fraternal Leadership and Values. Jenny's primary responsibilities include: day to day management of the department, large scale event planning, budget and financial oversight, assessment and departmental planning, Late Night Miami direction and new initiatives, student organization funding and service to student organizations, management of the Cliff Alexander endowment and the Student Activities and Fraternity and Sorority Life team. 
---
Colleen Blevins, Associate Director
Member of Alpha Delta Pi Sorority - Colleen  has a variety of experience in fraternity and sorority life, leadership development, and academic affairs. She began her career at the University of South Carolina and prides herself on her diverse professional experience including her work at George Mason University, Xavier University, and the American College Personnel Association (ACPA). Colleen earned a Bachelor of Science in Journalism and Mass Communications from the University of Kansas and an Master of Education in Higher Education and Student Affairs from the University of South Carolina. She is an active member of Alpha Delta Pi, has interest in pursuing her PhD, and loves working with the students at Miami! Her primary areas of responsibility are working with the presidents of NPHC, IFC, and PHA, advising vice presidents, handling conduct and standards issues, and overseeing Panhellenic Recruitment.
---
JS Bragg, Assistant Director
JS Bragg came to Miami in August 2005 after earning a Bachelor of Arts in History with minors in English and Theatre and a Master of Arts degree in Counseling-Student Affairs from Marshall University in Huntington, WV. While at Marshall University, JS worked as Advisor for the Student Activities Program Board. JS has attended a number of regional and national NACA conferences where he presented at several educational sessions, as well as volunteering in several roles for NACA. He is also a member of and has attended the NASAGA Conference. At Miami, JS has the distinct pleasure of working with and advising the students on the Miami Quidditch Team, The League of Geeks and Miami Electronic Gaming Association (MEGA). His primary focus at Miami is working with all student organizations on campus. He works closely with several committees on campus, including the University Lecture Series, facilitates and teaches EDL 290 (formerly EDL 206/306), The Nature of Group Leadership, and is the office contact for Student Organizations. He would love to have any student organizations stop by with questions they may have. JS is a self-proclaimed "geek" having large collections of comics, action figures, cards, board games, role playing games, and more. One of JS's biggest loves and passions (other than his wife, of course) is the Cincinnati Reds. He loves playing games of all sorts. He has been blessed in life with great friends and a great family that he loves to spend his time with, along with his wife and cat Azrael and dog Quinn.
---
Devin Hall, Assistant Director
Member of Alpha Tau Omega – Devin serves as the Assistant Director of Student Activities and the Cliff Alexander Office of Fraternity and Sorority Life. Prior to joining the Miami community, Devin served as the Coordinator of IFC Services at the North-American Interfraternity Conference (NIC). Devin's primary areas of focus are assessment initiatives, marketing and publications, SLANT Design, and the Community Advancement Program (CAP). In his free times, Devin enjoys eating at local restaurants, running, visiting family in Florida, and photography. He holds a Masters of Education in Student Affairs from Iowa State University and a Bachelor of Arts in Studio Art from the University of West Florida. 
---
Tiffany Seaman, Assistant Director

Tiffany Seaman came to Miami in July 2015 with a Master's degree in Leadership & Policy Studies with a concentration in Student Personnel from The University of Memphis. She also earned a Graduate Certificate in Women's & Gender Studies from the University of Memphis. During her time in Memphis, Tiffany advised the Student Activities Council (SAC) and taught a Tiger Leadership Institute Level 2 cohort of students. Tiffany's experiences also include an internship with orientation at Drew University, The National Association for Campus Activities, and the Office of Student Affairs Learning & Assessment at the UofM. As an undergraduate at The Catholic University of America, Tiffany majored in Psychology with a minor in Theology. Tiffany is the advisor of MAP-Miami Activities and Programming here at Miami University. MAP hosts various events throughout the year from large scale programs like Homecoming to movie nights in the student center. She also advises SLANT, our on-campus design team, and works closely with our new program, Late Night Miami! Tiffany loves to eat, and keeps a running list of restaurants to try from every state she has lived in (6 states so far!). Washington, D.C. has been her favorite, and she visits every chance she gets. Stop by her office to suggest some local grub and learn more about all Student Activities has to offer!
---
Drew Davis, Assistant Director for Business Operations

Member of Phi Gamma Delta - Drew recently joined The Office of Student Activities and the Cliff Alexander Office of Fraternity & Sorority Life  as Assistant Director of Business Operations.  He earned his Bachelor of Science in Sports Studies and Bachelor of Arts in Journalism from Miami before returning to complete an M.B.A. from the Farmer School of Business and a graduate certificate in digital marketing. Prior to joining Student Affairs in 2012, Drew served in various P.R., marketing, finance, and management positions with the Miami Athletics Department, Procter & Gamble, Kellogg Company, and Valvoline. Drew advises VPs of Finance and chapter treasurers as well as working with IFC Facilities. Outside of his work, Drew spends time in a variety of ways including sports broadcasting (primarily with the Miami hockey team), music, triathlons, and traveling to new cities among other hobbies.
---
Cindy Fledderman, Administrative Assistant
Cindy Fledderman is the administrative assistant for the Office of Student Activities. She earned her Bachelor of Science degree from Ball State University and is a member of the Alpha Sigma Alpha sorority. Cindy has worked various administrative positions throughout the years while she and her husband raised their four children. Before joining the Office of Student Activities staff, Cindy had the pleasure to work at Miami University's McGuffey Museum and the 21st Century Scholarship Program at Indiana University. Cindy enjoys working in the higher education environment and especially the connections she makes with students from student organizations. In her spare time, Cindy spends time with her friends, family (especially her grandson) and Rosie, the family's cavapoo pup.
---
Elissa Christmas, Program Associate
Elissa holds a Bachelor of Arts in English with a focus on Creative Writing from Miami University. Though unaffiliated as an undergraduate, she has spent the entirety of her Miami professional career serving students in fraternity and sorority life. She works primarily with chapter presidents on administrative aspects of the Community Advancement Program, manages social media for the office, and provides general student and staff support. Elissa enjoys books, blogs, cross stitch, social media, and all things Miami. She is fairly certain she has heard every possible joke about her last name, but feel free to try to surprise her.
---
Donnie Bantle, Graduate Assistant
Member of Beta Theta Pi. Donnie joins Miami University as the graduate assistant in the Cliff Alexander Office of Fraternity and Sorority life. Donnie received his Bachelor of Science in Spanish Language with a Psychology minor from the University of Wisconsin Oshkosh and is pursuing a Masters Degree in Student Affairs of Higher Education. During his time at UW Oshkosh, Donnie was involved in Residence Life, Advisement & Orientation, Bystander Intervention Training, Interfraternity Council, and Differential Tuition Committee. Donnie will be working with the Greek community at Miami and is excited to work with larger chapters and to explore Ohio. In his spare time, Donnie enjoys playing tennis & volleyball, singing, playing fortnite, traveling, dancing for fun, and eating pizza or anything with cheese.
---