2018 Annual Address
Thursday, Oct. 4, 2018, Wilks Theater, Armstrong Student Center
Annual Address (PDF)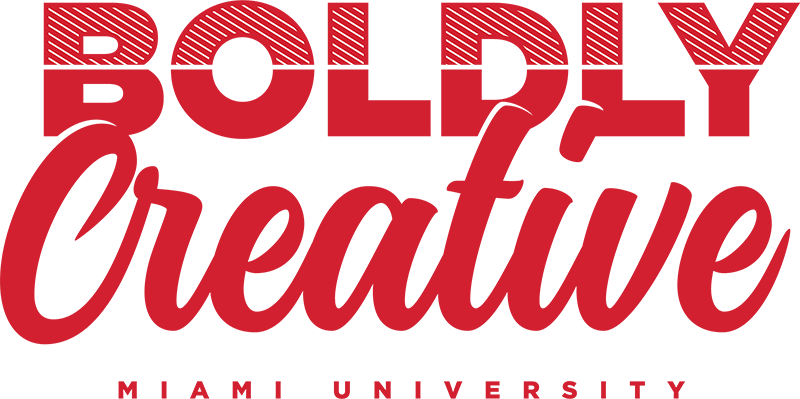 In April 2018, an audacious new investment into the next generation of academic excellence at Miami was announced. This $50 million fund, collected from around the University and directed exclusively to big-impact academics, will unleash creativity and innovation to equip our students with the skills they need to thrive as workforce and civic leaders.
We received Boldly Creative proposals from faculty teams, and we are investing in key areas, such as healthcare, advanced data and analytics, and post-graduate education.
Strategic Plan Launch
Strategic Plan Launch
"Universities must equip students with the ability to stretch their minds and boundaries, to experiment, and even to fail—in other words, to experience in their education what they will face in their life and career."
—President Greg Crawford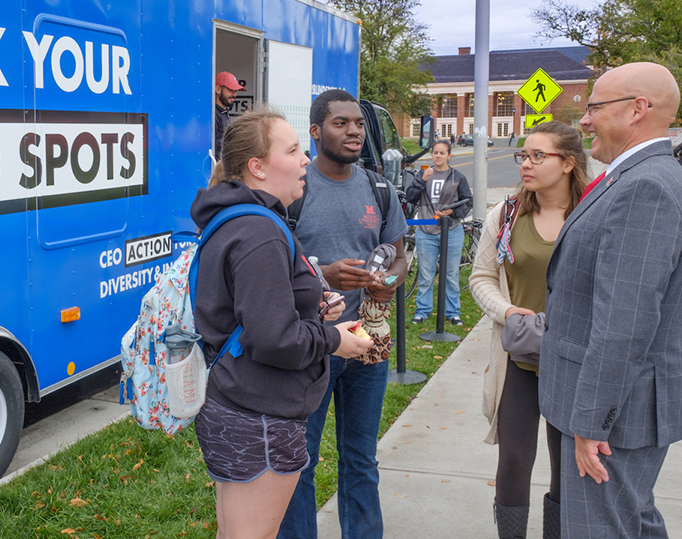 A diverse and inclusive campus enhances the living, learning, and working environment for every student, staff, and faculty member. We strive to be a community where all perspectives are discussed and celebrated in the true spirit of an engaged academic community.
Find out more about our commitment to advancing diversity and inclusion at Miami.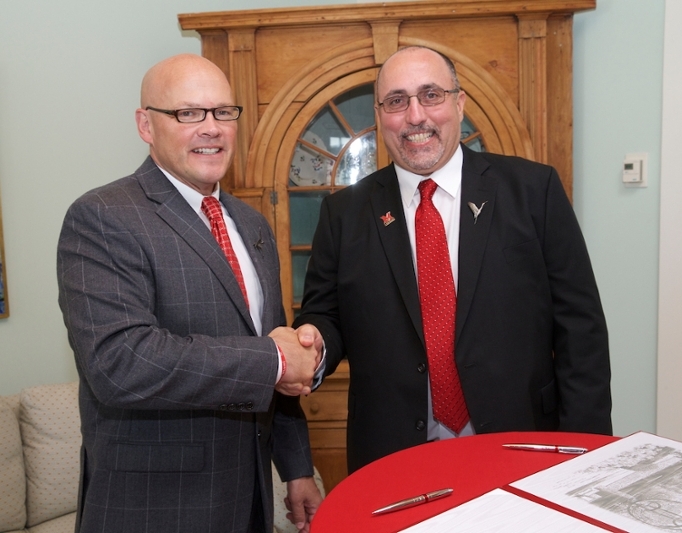 Miami University enjoys a unique relationship with the Miami Tribe of Oklahoma—a multi-layered collaboration built on trust, respect, and a shared commitment to education.
Learn more about Miami Tribe Relations.
Beyond its place in our beloved Fight Song ("Love and Honor to Miami…") and its use as a greeting among Miamians around the world, Love and Honor is a personalized pledge derived from our Values Statement.
We invite you to follow along as Dr. Crawford shares his personal reflections on the meaning of each line.
Code of Love and Honor
I Am Miami.
I believe that a liberal education is grounded in qualities of character and intellect.
I stand for honesty, integrity, and the importance of moral conduct.
I respect the dignity, rights, and property of others and their right to hold and express disparate beliefs.
I defend the freedom of inquiry that is the heart of learning.
I exercise good judgment and believe in personal responsibility.
I welcome a diversity of people, ideas, and experiences.
I embrace the spirit, academic rigor, opportunities, and challenges of a Miami Experience, preparing me to make the world a better place.
I demonstrate Love and Honor by supporting and caring for my fellow Miamians.
And because I Am Miami,
I act through my words and deeds in ways that reflect these values and beliefs.
With a deep sense of accomplishment and gratitude,
I will Love, Honor, and make proud those who help me earn the joy and privilege of saying,
"To think that in such a place, I led such a life."