Meet Some of Our New Faculty
New faculty for the 2020-21 academic year briefly describe their research and teaching interests.
Phillip Arceneaux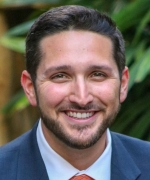 Department of Media, Journalism & Film
Dr. Arceneaux (PhD, University of Florida) teaches public relations and research method courses. He studies political communication at the intersection of emerging technology and public policy. A Louisiana native, Arceneaux holds degrees from Florida, LSU, and UL Lafayette. He is excited to find a home in the Miami family and become a member of the University community.

Will Attwood-Charles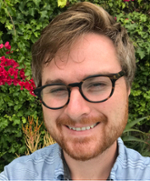 Department of Sociology & Gerontology
Will Attwood-Charles (PhD, Boston College) is an economic and organizational sociologist who is broadly interested in how work is organized and reorganized, as well as how people experience and understand the labor process. Will's masters research explored the efforts of management consultants and healthcare administrators as they attempted to apply an efficiency model developed by Toyota, Lean Production, to the context of healthcare work. He has also published research on a variety of "new economy" and "digital economy" organizations, such as a multi-purpose production facility, popularly known as a "makerspace," as well as two on-demand labor platforms, Postmates and Favor, which use software to match couriers with deliveries. Will was invited to the WBZ Social Science Center in Berlin, Germany, where he was a research fellow with the Globalization, Automation, and Production research group studying gig work in Germany and across Europe. He was also the first research fellow for the newly inaugurated Weizenbaum Institute for the Networked Society in Berlin, Germany. He recently collaborated on a book, After the Gig: How the Sharing Economy Got Hijacked and How to Win it Back, with Juliet Schor and a team of researchers at Boston College, which will be published this September.

Christopher Howell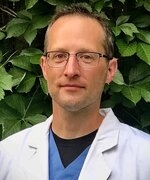 Christopher Howell (DSc, Baylor University) teaches ultrasound, evidence based medicine, Emergency, Family and Addiction Medicine within PA education. In addition to his Doctor of Science, Chris has received a Master of Arts and Science in Military Strategic Operations, from Air University at Air Command and Staff College, Master and Bachelor's in Physician Studies from University of Nebraska, and a Master of Business Administration and Bachelor's in Organizational Leadership at Southern Nazarene University. He has completed his Emergency Medicine Residency through San Antonio Uniformed Services Health Education Consortium and is to complete his Fellowship in Ultrasound through the Ultrasound Leadership Academy in the Fall of 2020. He has published review articles and case studies in numerous general and emergency health conditions, conducts novel research within PA education, and continues to practice medicine within Ohio and Indiana.

So Young Lee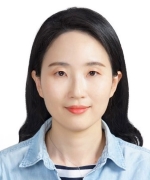 Department of English
Dr. Lee's (PhD, Stony Brook University) research and linguistic interests operate at the intersection of theoretical linguistics, computer science, and cognitive science. Broadly speaking, she investigates the factors that influence how humans process sentences by using experimental designs and computational modelling techniques.

Joseph Ransdell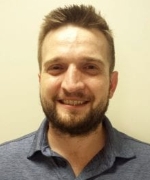 Department of Biology
Dr. Ransdell's (PhD, University of Missouri) lab investigates how neurons generate and maintain electrical activity that is critical for brain function. Using electrophysiology, molecular and behavioral techniques, the Ransdell lab also works to determine how mutations that affect neuronal electrical activity manifest as neurological disease.

Russell Simonsen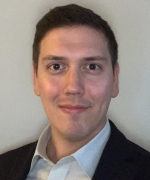 Department of Spanish & Portuguese
Dr. Simonsen (PhD, University of Minnesota) specializes in Spanish linguistics and second language acquisition. His research examines how native and non-native speakers use and process language, with a particular focus on factors related to syntax and semantics. He enjoys teaching courses in Spanish, medical Spanish/interpreting, and linguistics.

Maija Sipola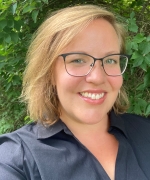 Department of Geology & Environmental Earth Science
Dr. Sipola's (PhD, University of Iowa) research and teaching interests lie at the intersection between earth history and human history, with research experience in geoarchaeology and teaching experience in earth surface processes, environmental science, and introductory geology. Encouraged by her liberal arts background, Dr. Sipola is deeply interested in how we have used, altered, studied, and been impacted by our geologic environments throughout human history.

Anne Whitesell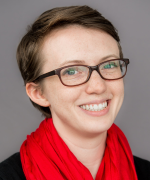 Department of Political Science
Dr. Whitesell (PhD, Penn State University), conducts research on the political representation of marginalized communities in the United States and its implications for public policy. She has experience teaching courses on various aspects of public policy and gender and politics. Prior to joining Miami, she taught at Ohio Northern University.

Kevin Yehl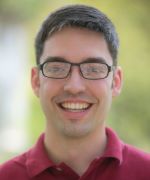 Department of Chemistry & Biochemistry
Dr. Yehl's (PhD, Emory University) research interests are at the intersection of chemistry and biotechnology. His vision is to understand the fundamental mechanisms for how biological machines work so that he can use these newfound principles to build synthetic nanomaterials for addressing a wide range of global health challenges, with a particular focus on antimicrobial resistance.

Leping You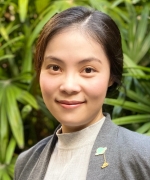 Department of Media, Journalism & Film
Dr. You received her MA and PhD, both specialized in Public Relations from the University of Florida. Prior to pursuing her PhD, You worked for TransPerfect in New York and Hong Kong for two years as a project manager. You's research interests focus on corporate social/political advocacy and digital civic engagement.