Chris Makaroff (Dean)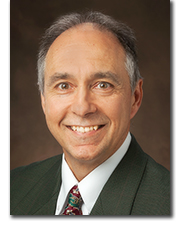 Chris Makaroff (513-529-1234; makaroca@MiamiOH.edu) earned his Ph.D. in Biochemistry from Purdue University. He was an NIH postdoctoral fellow in Plant Cell and Molecular Biology at the University of Michigan before joining Miami in 1989. He is a professor in the Department of Chemistry and Biochemistry. His research involves multi-disciplinary approaches to understand the relationship of protein structure to biological function. In 2009 he was awarded the Miami University Distinguished Scholar award for his research accomplishments. Before becoming an Associate Dean in August 2012, he was the Chair of the Chemistry and Biochemistry Department for nine years.

Renée Baernstein (Senior Associate Dean)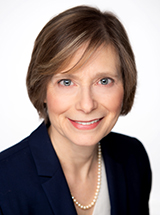 P. Renée Baernstein (513-529-1234; baernspr@MiamiOH.edu) earned her Ph.D. in History from Harvard University. Her research involves religion and culture of Renaissance Italy, and currently focuses on the role of families in the politics of Renaissance Rome. She is a professor in the History Department, where she has taught since 1993. She is a Fellow of the American Academy in Rome, and has been a Fulbright Fellow and a Visiting Professor at Villa I Tatti—the Harvard Center for Renaissance Studies in Florence. In 2014 she won the CAS Distinguished Educator Award. She became CAS Associate Dean in 2015.

Patrick J. Haney (Associate Dean)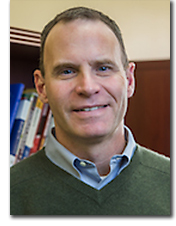 Patrick Haney (513-529-1234; haneypj@MiamiOH.edu) earned his Ph.D. in Political Science from Indiana University in 1992 and joined Miami University that Fall. He is Professor of Political Science and former chair of that department. His research and teaching focuses on U.S. foreign and national security policy. In 2007-2008, he was selected as a Miami University Distinguished Scholar. He became a CAS Associate Dean in 2017.

Jennifer Blue (Associate Dean)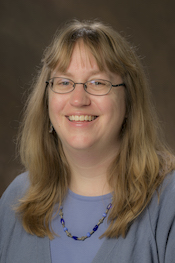 Jennifer Blue (513-529-1234; bluejm@miamioh.edu) earned her M.S. in physics and Ph.D. in science education from the University of Minnesota in 1997. She taught high school before joining Miami in 2002, where she is now a Professor of Physics. Her work involves giving more people access to science, whether that means making pedagogy more inclusive for all or working on issues of justice, equity, diversity, and inclusion. She became CAS Associate Dean in 2021.

Theodore Peters (Assistant Dean, Academic Advising)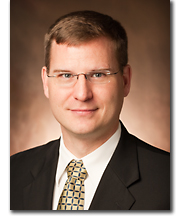 Ted Peters (513-529-3031; petersts@MiamiOH.edu) is the chief divisional advisor and point person for student academic services in the College of Arts & Science. As such, he serves as an advocate for students and coordinates initiatives aimed at improving the student experience with regard to academic advising. Ted directs the undergraduate Academic Advising Office & University Studies Office and often represents the College of Arts & Science across the university. He began his professional career at Miami in 1998 as a visiting instructor in English, then became the First-Year Academic Advisor in charge of creating the Celebrate the Arts living-learning community. After a year of living and working as a photographer in San Diego, Ted returned to Miami in 2001 working in the CAS Academic Advising Office. In 2011 he was promoted to Senior Academic Advisor and in 2015 to Assistant Dean. Ted completed his undergraduate work at Miami University—Literature and Creative Writing, with English honors—and his master's degree at The University of London, King's College, specializing in 19th century British poetry.
Jason Barone (Director of Communication)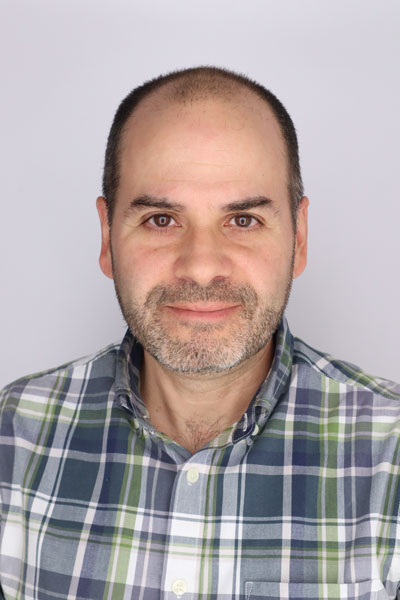 Jason Barone (513-529-0858; baronejb@MiamiOH.edu) received his MA in English at Case Western Reserve University and his BA in both English and East Asian Studies at Oberlin College. He has worked for over ten years in marketing and communications at Case Western Reserve University and Wittenberg University and has also taught English as a Second Language for four years in Japan. He came to Miami in August 2013.

Kristen Zomchek (Director of Personnel, Planning and Operations)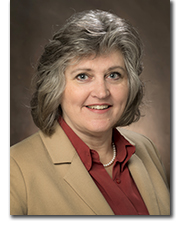 Kris Zomchek (513-529-4432; zomcheke@MiamiOH.edu) is originally from Wisconsin where she earned her degree in Civil and Environmental Engineering from the UW-Madison. She worked as a professional engineer designing structural steel for high-rise office buildings. Later she became a product marketing manager for two separate companies focusing on the design, manufacturing and marketing of building products. After extensive business travel throughout the United States she decided to stay in one place for a while and joined Miami University in 2004. Kris provides assistance to Dean and is responsible for: hiring/tracking/review processes for CAS faculty and staff; monitoring vacancy dollars; office manager; Dean's calendar and correspondence; academic integrity; staff supervisor. Assists chairs and admins with procedural questions via phone and email. She has been married to Alex forever and has two lovely daughters.

Carolyn S. Craig (Director of Diversity, Equity, Inclusion & Belonging)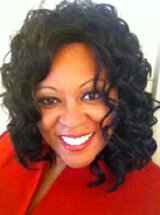 Carolyn Craig (513-529-8747; craigcs@MiamiOH.edu) earned her MBA from The University of Detroit Mercy (inducted into "Beta Gamma Sigma Business Honor Fraternity") and her BSBA from Miami University (recipient of "The President's Distinguished Service Award"). She is credentialed as a Certified Diversity Professional (CDP), an Advanced Certified Cultural Intelligence Professional (ACCQP), and is a National Inclusive Excellence in Higher Education Leadership Academy Fellow. Carolyn began her professional career at Miami in 2015 as a Business Faculty member, leads several university-level diversity and inclusion efforts, including Miami's Diversity, Equity, & Inclusion Certificate Program, and represents Miami on the Ohio Diversity Council. Prior to Miami, Carolyn spent over 20 years as a Business Executive and Diversity & Inclusion Leader, including at Procter & Gamble, where she was often sought after by Senior Leaders to serve as a diversity and inclusion subject matter expert in workplace and marketplace strategy. She has recommended organizational changes that have positively affected minority and female populations and inspired inclusive work and learning environments. As a result, Carolyn has received numerous awards and recognition in the areas of Diversity, Leadership, and Business, including P&G's "President's Club Top 10%". In 2020 she received the "Miami RedHawks Inclusive Excellence Award" and was the recipient of Miami University's "Office of the President Institutional Excellence Award" for her leadership in diversity and inclusion on campus and in the field."

Tim Kuykendoll (Data and Planning Analyst)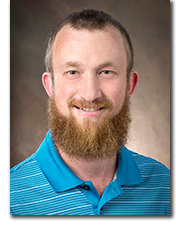 Tim Kuykendoll (513-529-2575; kuykenta@MiamiOH.edu) earned his BS in Systems Analysis from Miami in 2005 and began working at Miami in the Office of the University Registrar that year. In 2017 he joined the College of Arts & Science in the role of Data & Planning Analyst where he helps departments generate and analyze data on students and programs, build budget models for new initiatives, and track financial performance in the RCM model.

Casey Croucher (Budget Specialist)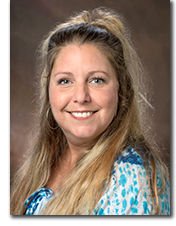 Casey Croucher (513-529-4535; brockc@MiamiOH.edu) received her BS degree in Business Administration from Indiana Wesleyan University. She joined Miami University in 2014 for the University Libraries. She moved to CAS in April of 2018 as a Budget Specialist.

Rich Kiefer (Administrative Assistant)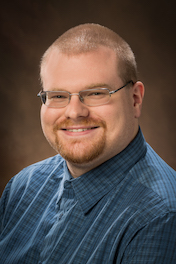 Rich Kiefer (513-529-1234; kieferrc@miamioh.edu) earned his BFA in Photography from Miami University in 2013. Before working at Miami, Rich worked in commercial insurance at the Cincinnati Insurance Company. In 2017 he began working at Miami in the Office of the University Registrar. He moved to the College of Arts and Science in 2021 as an Administrative Assistant.

Academic Advising
146 Upham Hall
513-529-3031