Theodore Peters (Assistant Dean)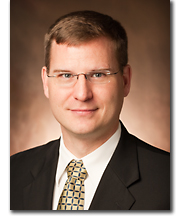 Ted is the chief divisional advisor and point person for student academic services in the College of Arts & Science. As such, he serves as an advocate for students and coordinates initiatives aimed at improving the student experience with regard to academic advising. Ted directs the undergraduate Academic Advising Office & University Studies Office and often represents the College of Arts & Science across the university. He began his professional career at Miami in 1998 as a visiting instructor in English, then became the First-Year Academic Advisor in charge of creating the Celebrate the Arts living-learning community. After a year of living and working as a photographer in San Diego, Ted returned to Miami in 2001 working in the CAS Academic Advising Office. In 2011 he was promoted to Senior Academic Advisor and in 2015 to Assistant Dean. Ted completed his undergraduate work at Miami University - Literature and Creative Writing, with English honors – and his master's degree at The University of London, King's College, specializing in 19th century British poetry.

Christa Branson (Senior Academic Advisor)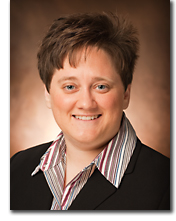 Christa came to Miami as a student in 1992, and worked full-time at the Hamilton campus while earning a Bachelor of Arts in sociology. In 2002 Christa resumed her role as a Miami student and earned a Master of Science in college student personnel. She returned to full-time employment in 2004 as coordinator of academic advising for the Office of Residence Life and New Student Programs. Christa joined the CAS academic advising staff in 2006, and was promoted to Senior Academic Advisor in 2015.

Gabriela Bermúdez (Academic Advisor)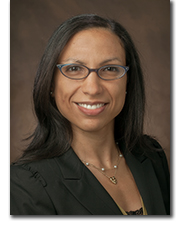 Gabriela earned her Bachelor of Arts degree in International Relations and Spanish Language, Literature and Culture with a minor in Latin American Studies from Syracuse University and attended Carnegie Mellon University for her Master's in Public Policy and Management. She started her advising career in 2007 at Pennsylvania State University, working with undecided exploratory students. Gabriela also worked with the McNair scholars program at Penn State as the Academic Coordinator in charge of advising students and preparing them for their transition to graduate studies. Gabriela joined the advising staff in August 2012.

  Virginia Engwall (Academic Advisor)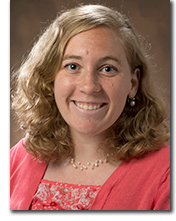 Ginny graduated from Ohio Dominican University in Columbus, Ohio with a Bachelor of Science degree in Business Administration in 2011. She continued her education at Miami University and earned a Master of Science degree in Student Affairs and Higher Education in 2015. Ginny joined the CAS academic advising team in July 2015. She specializes in relocation and serves students on the Oxford, Hamilton, and Middletown campuses.

Kristan Kanorr (Academic Advisor)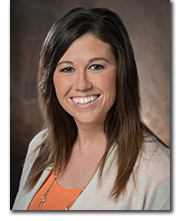 Kristan earned her Bachelor of Arts degree in Sport Administration with a minor in Marketing in 2008 followed by a Master of Arts degree in Student Affairs Administration in Higher Education with a minor in Executive Development for Public Service in 2010, both from Ball State University. She started her career in higher education at Indiana University East in 2012, working in a variety of areas including: academic advising for exploratory students, first-year student success coaching, student-athlete academic progress, orientation planning, and instructing first-year seminar. Kristan joined the CAS academic advising staff in March of 2015.

Michael Loeffelman (Academic Advisor)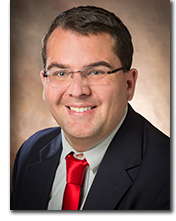 Mike earned his Bachelor of Philosophy in Interdisciplinary Studies with a focus in cultural studies in education (Western College Program) from Miami in 2003. After serving as an Americorps member at the University of Charleston (WV), Mike went on to complete his Master's degree in Social Foundations of Education with an emphasis on Higher Education from the University of Virginia. Prior to coming to the CAS Advising Office, Mike worked at the Rhode Island School of Design, East Carolina University, and Purdue University. Mike joined the CAS academic advising staff in July 2015 and is currently pursuing a PhD in Curriculum Studies with a focus in higher education, masculinity, and public pedagogy.

Kurt Olausen (Academic Advisor)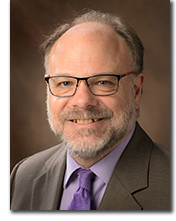 Kurt earned his B.A. from Dickinson College with majors in German and Italian Studies,  in 1990, his M.Ed. in Counselor Education from the University of Virginia, in 1994, and his Ed.D. in Higher Education Administration from North Carolina State University, in 2007. Prior to coming to Miami, he worked in Study Abroad at Eastern Illinois University, the University of Cincinnati, Duke University, and James Madison University. He has also taught ESL at the University of Cincinnati and Berlitz Language Services.

Don Sebera (Academic Advisor)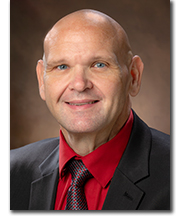 Don graduated from Ohio University, earning both a Bachelor of Arts in Psychology and a Master's Degree in Counseling. He has worked in the community college and university environments as an academic advisor; as well as serving as the Director of a college disability services office, and teaching high school special education. Don joined the CAS office in September of 2018.