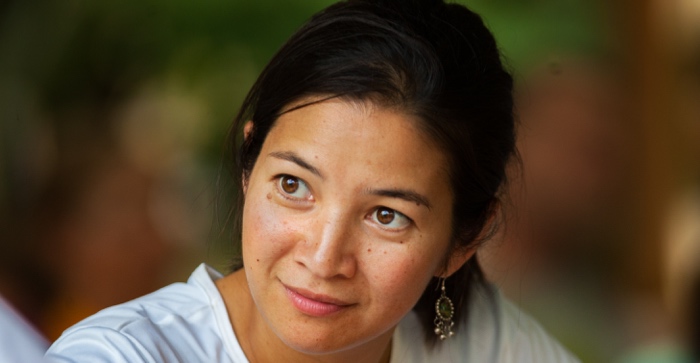 Global Field Program
Semester
Course
# of Credits
Summer:
Earth Expeditions Course I (5 credits)
5
Fall
Conservation Science & Community (BIO 631; 3 credits) + Inquiry & Action (BIO 675; 2 credits)
5
Spring:
Biology in the Age of Technology (BIO 632; 3 credits)
3
Total Credits Year 1
13 
Semester
Course
# of Credits
Summer:
Earth Expeditions Course II (5 credits)
5 
Fall:
Issues in Evolution (BIO 634; 3 credits) + Inquiry & Action (BIO 675; 2 credits)
5
Spring:
Science Leadership & Media Workshop (BIO 636; 3 credits)
3
Total Credits Year 2
13
Semester
Course
# of Credits
Summer:
Earth Expeditions Course III (5 credits)
5
Fall:
Master's Capstone (BIO 637 for MA candidates; BIO 639 for MAT candidates; 2 credits) + Inquiry & Action (BIO 675; 2 credits)
4
GRADUATION
Total Credits Year 3
9
* The summer Earth Expeditions and fall Inquiry & Action courses must be taken in sequence. GFP students take a total of three Earth Expeditions and three Inquiry & Action courses. 
Students take two types of courses: hybrid field courses that are online with summer travel to international wildlife conservation hot spots (
Earth Expeditions field courses
) and core online courses that occur in the fall and spring terms. Course topics include wildlife conservation, sustainability, urban ecology, pollinator biology, environmental education, zoology, botany, and more (see details below).
Completing Your Master's Degree
You will need to earn 35 credit hours total: 21 hours of Earth Expeditions field courses and 14 hours of Core Online Courses including the Master's Capstone. MAT students develop a teaching portfolio adaptable for National Board Certification. MA students develop a work portfolio suitable for their professional environment.
Earth Expeditions Field Courses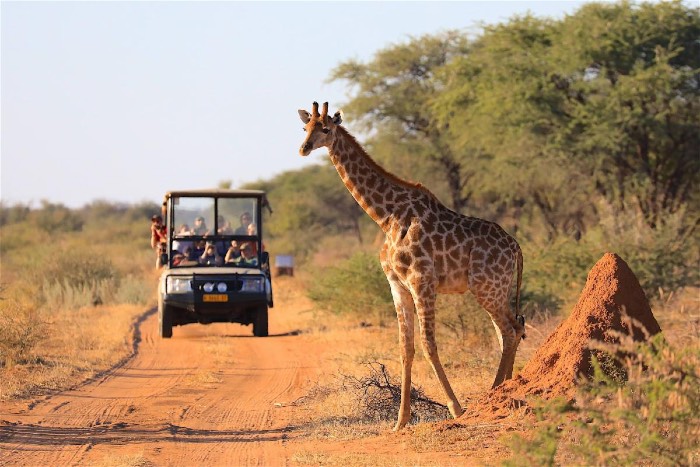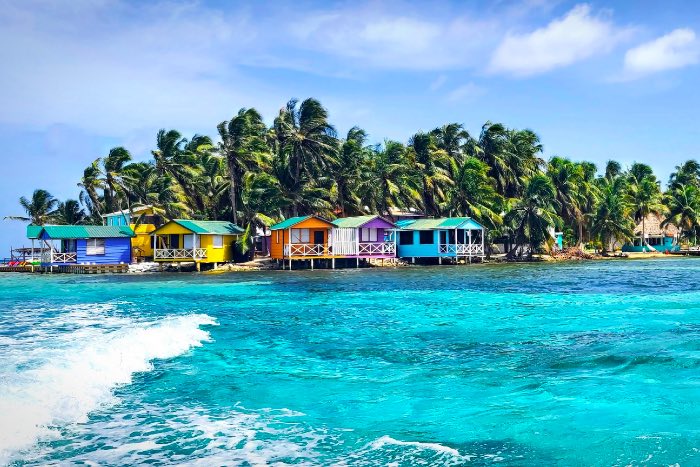 These courses–the heart of the GFP–are offered every summer through fall. For current field courses see Earth Expeditions. All new GFP students begin the program by taking a GFP foundational field course (in Brazil, Belize or Baja, Mexico) designed to provide a solid introduction to the GFP master's degree, support the development of Master Plans, and build interactions among master's candidates in a GFP cohort. (Note: up to 7 credits of a past Earth Expeditions course can be transferred towards the GFP master's degree.)
First-year field courses:
Second and third-year field courses:
Core online courses occur within the Dragonfly Workshops Web platform and cover a range of topics, such as conservation science, social change, and action research. These courses include:
BIO 631 Conservation Science & Community
3 credits • Fall Semester every year; also will be offered in Spring Semester 2023 (online)
This course explores the theory and practice of conservation science, including discussion of threats to biodiversity as well as methods to collaboratively address social-ecological problems using participatory approaches across diverse community contexts. Vital to this course is a project in which students work directly with their local community to better understand and address real ecological problems.
BIO 632 Biology in the Age of Technology (BAT)
3 credits • Spring semester only (online)
This course explores the beneficial and negative impacts of technology for conservation biology and environmental action. Topics include wildlife mapping via GPS and GIS, use of drones, satellite imagery, radio-collars, citizen/community science, social media, impacts of media on children including Nature Deficit Disorder. Through projects, students research a biological problem of interest and design a participatory media product to engage community members in that topic.
BIO 634 Issues in Evolution
3 credits • Fall Semester every year; also will be offered in Spring Semester 2023 (online)
An understanding of evolution is critical for those seeking to better protect life on earth. In this course, students learn and discuss foundational evolutionary concepts as well as emerging topics. Students design a project that presents information on an evolutionary topic of choice in the form of a lesson plan, infographic or review paper.
BIO 636 Science Leadership & Media Workshop
3 credits • Spring semester only (online)
This course focuses on science writing for many purposes, including peer-reviewed literature, grants, and community engagement. Students provide critical peer review of others' work and are challenged to explore a leadership dimension within their professional careers.
BIO 637 Master's Capstone
2 credits • Fall and spring semesters (online)
The cornerstone exit course for students earning a Master of Arts in Biology. Students reflect on the projects and artifacts they have created throughout their master's experience and how those projects have helped lead them to a deeper understanding of the master's program core tenets of local, regional and global understanding; inquiry; environmental stewardship; and community participation/voice.
BIO 639 Master's Capstone: MAT
2 credits • Fall and spring semesters (online)
A required exit course for students earning a Master of Arts in Teaching (MAT) in the Biological Sciences. Students review, analyze, and synthesize their own work throughout the degree and create a master's portfolio. They share their portfolio with peers and discuss their academic and personal progress through their master's experience. Student portfolios must demonstrate relevance to learning and teaching in formal education settings in addition to the master's program core tenets.
For summarized information on the topics, themes, and assignments in these courses, please also view the Overview and Details of Foundational Web-based Coursework.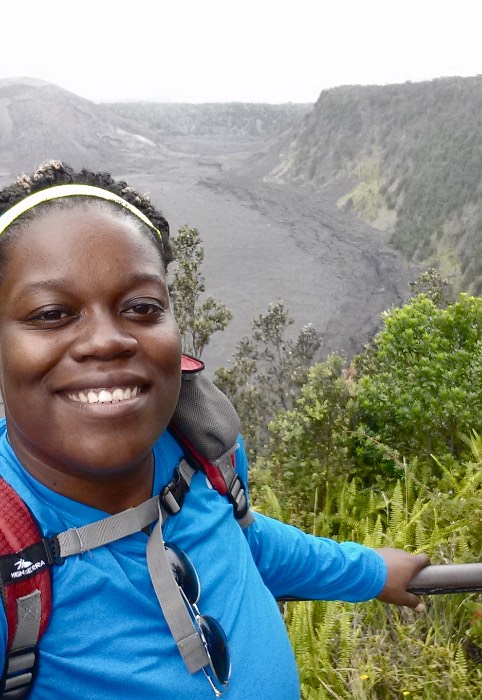 "
The Hawaiian people truly gave me a deeper understanding of their culture, and how communities connect with science."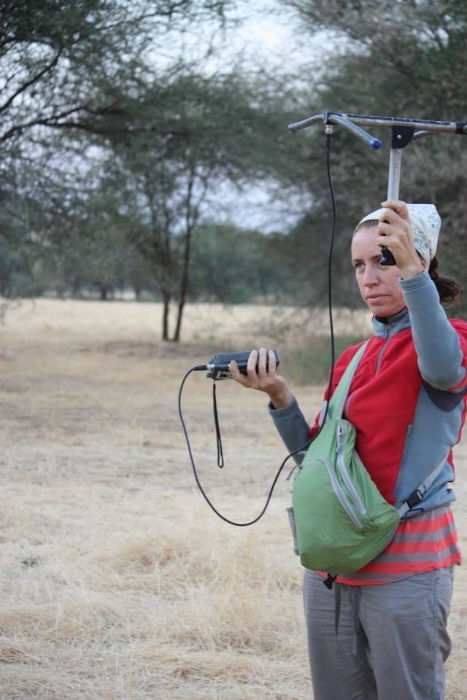 "...
the landscape took a hold of me, and it was hard not to fall in love with the land and the people."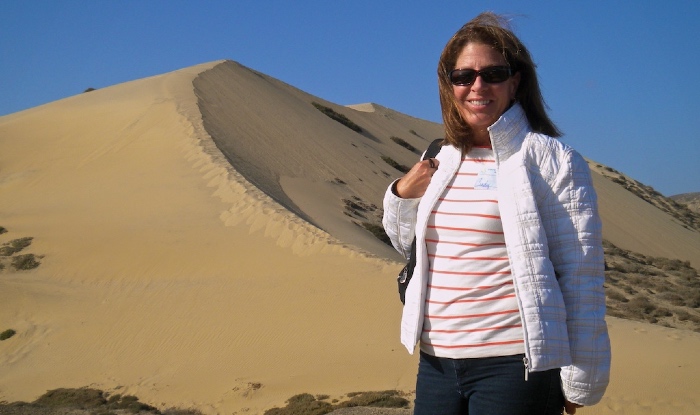 "There is nothing like an experience to make real what you may have only imagined!"
Contact Project Dragonfly
111 Upham Hall
Oxford, Ohio
Est. 1994