We are very interested to hear from our alumni and offer them ongoing support and interaction.
A few ways to get involved are:
---
Alumni Profile - Isaac Keever '06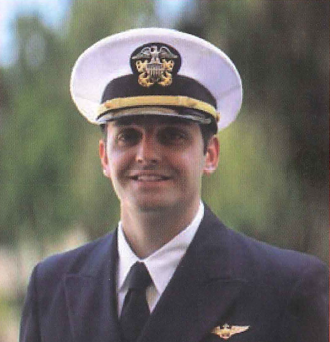 Lieutenant Isaac Keever, class of 2006, was one of four naval aviators to be accepted into the Naval Test Pilot Cooperative Program. This competitive program requires completion of a masters degree in systems engineering at the Navy Postgraduate School (Monterey, CA). Keever has completed his first quarter of graduate studies and will continue his test pilot training next year in Patuxent River, MD. The U.S. Naval Test Pilot School provides test and evaluation instruction to all services. Notable alumni of the school are Jim Movell, John Glenn, Allen Shephard, and Pete Conrad. Keever was commissioned from Miami in 2006 with a bachelors degree in Mechanical Engineering and a minor in Naval Science. We congratulate Isaac on his accomplishments and wish him the best! Our sincere thanks to Isaac and all our alumni who are serving, or have served, in the armed forces for the service of our country!