Stephanie Baer [baersa@MiamiOH.edu | 513-529-7421], is an Associate Professor of Art Education who began her career as a K-12 classroom teacher before returning to earn her Ph.D. She received her Bachelor of Fine Arts (emphasis in photography), Master's in Secondary Teaching, and Ph.D. in Educational Studies at the University of Nebraska — Lincoln. She has taught elementary, middle school, high school, and post-secondary (undergraduate and graduate). The subjects and courses she has taught range from art foundations, fine arts, teaching methods, and philosophy-based courses. Recently, she co-led a program in Barcelona, Spain, that explored the experience and intersection of arts and culture. Her research interests lie in pre-service teacher education, teacher confidence and identity, storytelling, and technology in teaching and learning.
---
Jennifer Blue [bluejm@MiamiOH.edu | 513-529-1380], is a Professor of Physics at Miami University. She works to give more people access to physics. Sometimes that's reforming the curriculum for introductory classes, sometimes it's working with K-12 science teachers, and sometimes it's advocating for traditionally excluded populations. Her website can be found here: http://www.users.miamioh.edu/bluejm/.
---
Kim Cochran [cochrak@MiamiOH.edu | 513-529-9269], Center for Teaching Excellence Program Associate. Before joining CTE at Miami University in March of 2016, she served as a Program Assistant for Student Health Services for 2 years. Kim provides direct support to the CTE staff as well as the Academic Integrity Department. She helps support the many Faculty Learning Communities, New Faculty Teaching Enhancement Program, and Graduate Student Teaching Enhancement Programs. Kim also helps coordinate CTE seminars and meetings.
---
Kate de Medeiros [demedekb@MiamiOH.edu | 513-529-2628], is the O'Toole Family Professor of Gerontology in the Department of Sociology and Gerontology. Her research focuses on the cultural contexts that frame experiences of growing older to include stigmas associated with aging and dementia, living alone, and being older without children. Courses she has taught at Miami include undergraduate courses in global aging, issues and controversies in aging, and graduate-level qualitative research methods and gerontological theory.
---
Meredith Erb [clinem@MiamiOH.edu | 513-529-2815], is an Associate Teaching Professor in the Chemistry and Biochemistry Department, where she teaches large-enrollment lectures and labs. Meredith teaches organic chemistry courses and is her department's Organic Chemistry Lab Coordinator, playing an active role in training departmental TAs for lab instruction and curating the CHM 244/245 lab manual each year. Meredith is a member of the University's Pre-Med Advisory Council and is a regular participant in undergraduate recruiting events such as Discover the Sciences and Make It Miami.
---
Elizabeth Hoover [hooverea@MiamiOH.edu | 513-529-2054], is an Associate Teaching Professor in Music whose recurring teaching responsibilities involve courses for music majors, including the core music history sequence and Global Miami Plan courses for all undergraduate students. She also teaches and advises graduate students in music. Elizabeth specializes in music history pedagogy and is a Digital Media author for W.W. Norton for content included in the online resources for the 13th edition of Enjoyment of Music (Forney & Dell'Antonio, 2018), the 10th edition of A History of Western Music (Burkholder et al., 2018), and the 4th edition of Enjoyment of Music Essential Listening Edition (Forney & Dell'Antonio, 2020). She holds an MA in Musicology and a PhD in Musicology, both from the University of Pittsburgh. In 2019-2020 Elizabeth co-facilitated the Alumni Teaching Scholars faculty learning community as an associate of the Center for Teaching Excellence. CTE Staff meetings always make her smile, as does working the Miami University Summer Orientation and meeting the incoming class of music majors.
---
Lynette Hudiburgh [hudibulm@MiamiOH.edu | 513-529-7828], is Chair of the CTE Senate Committee and Senior Lecturer in the Department of Statistics. Lynette obtained her MS in Applied Statistics and Research Methods at the University of Northern Colorado. Her passion is helping introductory statistics students learn using active learning methods. She embraces her work as a mentor helping graduate teaching assistants and colleagues to develop and implement active student learning strategies and best practices in their courses. Lynette's research interests include statistics education, attracting women to technical fields and empowering them to persist, and blended and online learning. She is currently the coordinator for STA 261, an algebra-based introductory statistics course. She is the recipient of the 2017 E. Phillips Knox Distinguished Teaching Award and the 2019 College of Arts and Science Distinguished Educator Award.
---
Ann Mackenzie [mackenah@MiamiOH.edu | 513-529-1688], Teacher Education, is a Fulbright Specialist, Affiliate of the Department of Educational Leadership and Fellow of the Discovery Evaluation and Assessment Center. She is a former Ohio Teacher of the Year and was a Special Professor at the University of Johannesburg, South Africa. Dr. MacKenzie's research interests focus on the teaching and learning of science using multi-media methods.
---
Claire McLeod [mcleodcl@MiamiOH.edu | 513-529-9662], is an Assistant Professor in the Department of Geology and Environmental Earth Science and is entering her sixth year at Miami. She has been implementing a variety of midcourse evaluations for the past five years throughout the 100- to 500-level courses that she teaches.
---
Brian Meyers [meyersb2@MiamiOH.edu | 513-529-3014], is an Assistant Professor in the Department of Music and is the Co-Coordinator of the Music Education Area. Prior to his time in higher education, he spent 14 years as a public school educator, working with students of all ages and abilities. His teaching and research focuses on the sociological aspects of teaching, appropriate scope and sequence of instruction, and the importance of meaningful feedback on the development of student learning. He currently serves as the editor of Contributions to Music Education, an international peer-reviewed journal.
---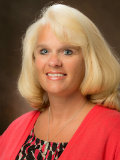 Alicia Miller [mille226@MiamiOH.edu | 513-529-9263], Center for Teaching Excellence Administrative Associate. Alicia earned a BA in Elementary Education from Purdue University. With 14 years of experience supporting faculty development, she manages the office and finances, serves as Lilly Conference registrar, and oversees program logistics. Alicia also plays a central role in the planning and delivery of Faculty Learning Communities.
---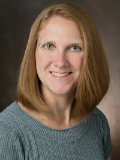 Brenda Quaye [quayebr@MiamiOH.edu | 513-529-2284], Ph. D., Assistant Director for Academic Integrity. Brenda joined Miami University in 2012. She is responsible for providing faculty development and student education around issues of academic integrity as well as maintaining academic integrity records and consulting on policy questions and review. Before joining Miami, she served as the Director of Academic Integrity at George Mason University and as the Assistant Director of Student Conduct at the University of Maryland. She has extensive knowledge of and experience with academic dishonesty adjudication, policy, and education. Her research focuses on how students understand and make decisions about academic dishonesty. Brenda also has a delightful 9-year-old son who wonders why she has to talk to the "big, big students" so much about honesty and not cheating.
---
Scott Sander [sandersa@MiamiOH.edu | 513-529-6443] is an Associate Clinical Professor in the Department of Teacher Education. His research interests include science teacher education as it intersects with social justice, diversity, and inclusion. His work in large lecture courses looks to challenge traditional notions of science teaching and learning as he positions students as scientists/scholars who critically analyze both physical and social phenomena.
---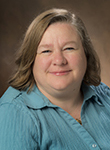 Lisa Sheard [sheardln@MiamiOH.edu | 513-529-9383], Center for Teaching Excellence Technical Communications Specialist. Lisa earned her BS in Education at Miami University and taught in the public school system before returning to Oxford and Miami. She brings a broad range of experiences and skills to the CTE, as well as a love of technology and problem solving. Lisa maintains the CTE technology, social media, websites and databases. She is also the Trivia Master for the Original Lilly Conference and the Circulation Manager for the Journal on Excellence in College Teaching and Learning Communities Journal. An avowed Qualtrics enthusiast, Lisa received her Qualtrics Research Core Expert certification in 2017.
---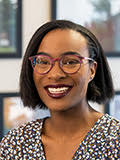 Tyaira Smith [smitht8@miamioh.edu | 513-529-0027], Coordinator for Academic Integrity Initiatives. Tyaira joined Miami University in 2020. She is responsible for delivering education to students on academic integrity and conducting procedural reviews with students involved in alleged cases of academic dishonesty. Tyaira earned her B.A. in Criminal Justice from Adrian College and M.A. Ed.H.D. in Higher Education Administration from The George Washington University.
---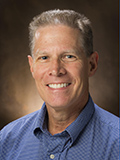 Gregg Wentzell [wentzegw@MiamiOH.edu | 513-529-9265], is Assistant Director of the CTE. He earned his Ph.D. in English at Miami in 1993 and was awarded the Sinclair Fellowship. He has over 20 years of college teaching and faculty development experience and co-facilitates the New Faculty Teaching Enhancement Program (NFTEP). In addition to being Director of the Original Lilly Conferenceon College Teaching, Gregg does faculty consulting on teaching and coordinates the CTE's seminar programming and administration of Midcourse Assessment for the University. He is Editor-in-Chief of the Journal on Excellence in College Teaching and Learning Communities Journal. He presents faculty development seminars on-campus and at teaching and learning conferences. He has participated in and provides support for Miami's faculty learning communities.
---
Peter Wessels [wesselpm@miamioh.edu | 513-529-2408], is a Teaching Professor in the Department of Psychology. Since joining Miami University in 2005, Peter has taught at least one section of Introduction to Psychology every semester. As a part of the Top 25 Initiative, he helped to redesign the Introduction to Psychology course to incorporate Peer-Assisted Learning approaches by developing a sequence of courses in Leadership and Pedagogy that support the training and mentoring of Undergraduate Discussion Leaders. He is a founding member of the Graduate Certificate in College Teaching at Miami University, and he often teaches the Teaching of Psychology Practicum course to new and aspiring graduate instructors.
---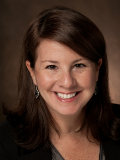 Ellen Yezierski [yeziere@MiamiOH.edu | 513-529-2813], Center for Teaching Excellence Director. Ellen is a Professor of Chemistry in the Department of Chemistry & Biochemistry. As CTE Director, Ellen networks with faculty and programs across campus to fulfill the Center's mission and support student learning through faculty development and innovation in teaching. She has been recognized with a Distinguished Teaching Award for Excellence in Graduate Instruction and Mentoring (2018) and a Distinguished Teaching Award (2015) and has taught large undergraduate courses as well as graduate courses. Her research group focuses on improving conceptual understanding of chemistry by examining the dynamics of teaching and teacher change. The goal of their work is to markedly reform instruction and improve chemistry learning across a variety of grade levels (high school and college). Projects employ quasi-experimental designs as well as phenomenological methods to explore teacher beliefs and change, assessment, use of animations, and characterizing teaching and learning in chemistry outreach. Visit the Yezierski Research Group to learn more about their activities and outcomes.