Certificate in College Teaching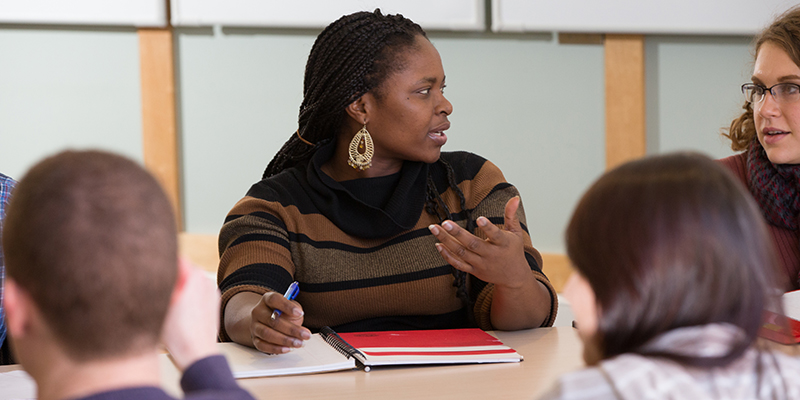 Purpose
The purpose of offering a certificate in College Teaching is to provide graduate students and postdoctoral fellows with the opportunity to develop their pedagogical knowledge and skill in an interdisciplinary manner that facilitates the development of teacher-scholars.
Program Structure
The Certificate in College Teaching will consist of a variety of course work and experiences guided by a student's mentor. Students will select a mentor and develop a plan of study that addresses three major components: discipline specific teaching experience/study, interdisciplinary pedagogy, and instructional/learning theory.
Certificate Program Requirements
Procedures
Students will apply to the Certificate in College Teaching by electing it as you fill out the Graduate Certificate Form. Students will be prompted to complete the certificate application. Applicants will need to alert their mentor that they are completing the application. The Certificate in College Teaching Committee will evaluate the application, and the student will receive notification (acceptance or request for revision). 
Upon the completion of the program plan, the student submits the completion form, which includes a self-assessment. The mentor is copied on this form, and it is distributed to the College Teaching Certificate Committee which evaluates the student's program requirements.
Certificate Discipline Specific Teaching Experience Guidelines and Examples are available.
Students will NOT receive a State of Ohio license for teaching.
GSC 602 and 603 will meet from 6:30- 8:30 pm on selected Wednesdays.
Personalized Advising
If you wish to discuss the Certificate in College Teaching and learn more, email Alicia Miller in the Center for Teaching Excellence to schedule a Zoom or in-person appointment with the Director of the Center for Teaching Excellence, Ellen Yezierski. 
Deadlines
Application and plan of study are reviewed on a rolling basis. Acceptance into the Certificate program is required for GSC602 and GSC603 registration.
If students have questions about the GSC classes, they should contact the Center for Teaching Excellence.