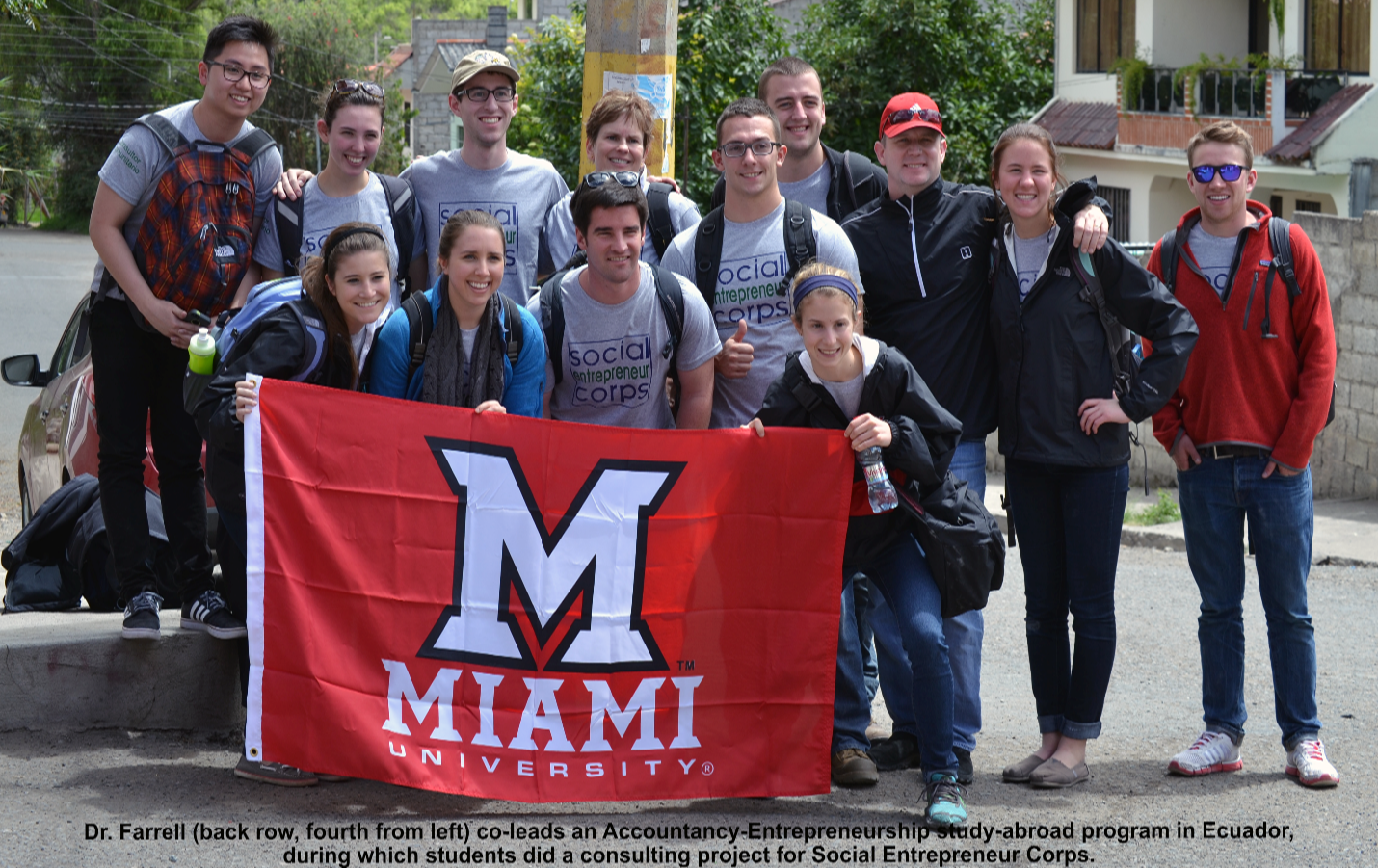 "Impactful leaders get comfortable with being uncomfortable, take smart risks, draw lessons from failures, and balance passion and drive with grace and humility. At Miami, we devote ourselves to helping students grow into these very leaders, but we can't do that by asking students to memorize "magic formulas" or lecturing them on the "right" way to do things – there are no such things in today's complex and uncertain world. Instead, we expose students to a variety of frameworks for decision-making and develop experiences that let students apply those frameworks to complex, ambiguous issues, and we stand beside them as they experiment, try, fail – and succeed. Through this, students find their own ways to collaborate, inspire others, and move their communities – large and small, professional and personal – down brighter paths."  Professor Anne Farrell, PwC Professor of Accountancy
The average class enrollment for our upper-level accountancy courses is 25 students. Our small class sizes allow faculty to develop meaningful relationship with their students and facilitates classroom participation.
Through formal programs, such as the EY Teacher Undergraduate Teacher-Scholar Program, and through less formal personal relationships, Miami University Accountancy faculty frequently collaborate with Accountancy undergraduate students on academic research studies. In fact, over half of our tenure-track/tenured faculty have collaborated with one or more undergraduate students on research projects. These collaborations have produced numerous publications that include undergraduate students as co-authors published in both academic and practitioner oriented journals.