Visa Stamp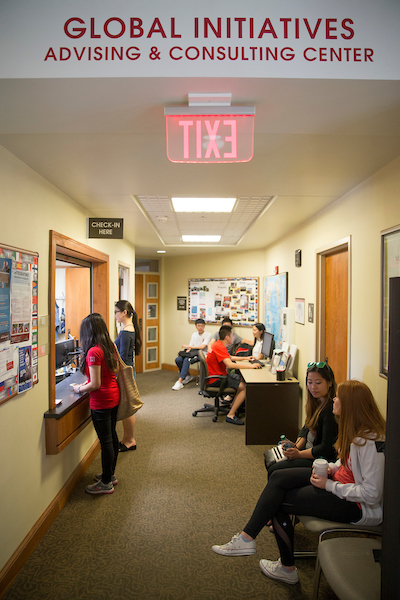 To enter the United States as a J-1 scholar under Miami University's sponsorship, you must have a valid passport and a J-1 visa stamp. To apply for your visa, you must first pay the SEVIS fee and visa application fee, and then take the Form DS-2019, SEVIS fee receipt, appointment letter and your passport to the nearest U.S. Consulate or Embassy.
Canadian Scholars
Canadians do not need visa stamps to enter the U.S., but they do have to show Form DS-2019, passport, proof of SEVIS fee payment and proof of financial support at the port of entry to obtain status as a J-1 scholar.
Arrival and Scholar Check-In
All J-1 scholars must complete check-in and orientation with ISSS shortly after arrival, preferably within the first week, and no later than 25 days after the program start date as indicated on the DS-2019. Check-in typically takes approximately 45 minutes to one hour. Please contact ISSS to schedule a time for check-in and orientation. Bring your DS-2019, passport, and visa with you to your scheduled appointment. Please also have available your local U.S. address and contact information. After check-in, an ISSS advisor will be able to validate your J-1 record.
It is advisable, after your arrival, to make copies of the identification pages of your passport, your visa stamp, I-94 record, and DS-2019 and keep them separate from the originals, for use in obtaining replacements if the originals are lost or stolen.