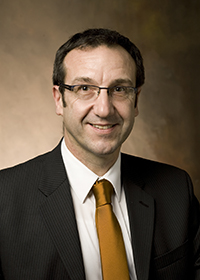 "SET" off beyond the typical.
Picture the "typical" American study abroad program in Europe. You think London, because they speak English. You think Barcelona and Florence, where there are considerable concentrations of American programs. Throw in Paris, and maybe Amsterdam. A few weeks abroad. Maybe a longer stay in an all-inclusive offering for U.S. programs.
That's exactly what we are not.
What we are is simply encapsulated by the "SET" motto: Study, Engage, Travel.
As an American university, we offer the comfort of a program taught in English complying with U.S. norms. We also offer extended support in a country recognized for its safety.
We take studies seriously. A rigorous academic program in a new, foreign, context is challenging. Abroad is where comfort zones end. We require from our students a good GPA and maturity in their behavior for a reason.
We want you to skillfully engage in your context with field trips, Service Learning, internships, and by overcoming the many language and cultural barriers of a daily life abroad.
We want you to travel. Twice a semester, you take a faculty-led tour. Nearly every week, we organize discovery tours and local activities. But our goal is to see you become independent and able to navigate in a different, larger, world.
That is why we make sure you have time during weekends and breaks to discover Europe on your own. On your own and in your own terms, whether you like hiking in the nearby forest or...well, go to Barcelona, Florence or London.
Dr. Thierry Leterre, Dean